Tag Archive
activity
art
artist
Austria
Canada
children
city
CostSaver
display
Drivei-95
drive i-95
entertainment
Europe
event
exhibit
family
festival
Florida
food
France
free
fun
historic
History
landmark
live
local
London
Museum
music
performance
Restaurant
roadtrip
shop
show
sights
sightseeing
tour
tourist
Trafalgar
travel
travelblogger
USA
view
world
.
Les Invalides or Hôtel des Invalides is a vast complex of buildings in Paris including museums and monuments relating to the military history of France. As per its name it was originally built by Louis XIV as a hospital and a retirement home for war veterans. Pictured here is the Dôme des Invalides, a large church, the tallest in Paris which contains the tombs of some of France's war heroes, most notably Napoleon.
The complex had 15 courtyards for military parades. At the church, attendance was mandatory. Louis XIV also commissioned his architect Mansart to construct a separate royal chapel referred to as the Église du Dôme from its most striking feature (pictured). By combining a royal chapel with a veterans' chapel, the King and his soldiers could attend mass at the same time while entering the place of worship though different entrances, as prescribed by court etiquette at that time.
I'd like to think the gentleman sitting there (in the wheelchair and on the bench) are two of our veteran heros..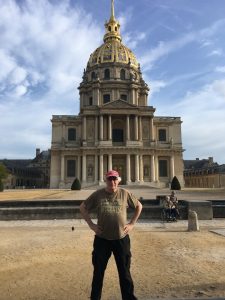 Rumba on the Lumber 2018, a festival of food, movement, music and the arts, consisting of two days of events in historic downtown Lumberton with over 4000 people in  attendance.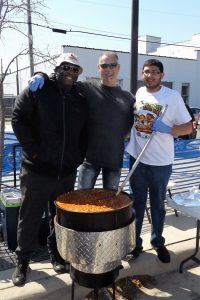 Many wonderful annual events will once again be front and center, including: The Rumba on the Lumber Festival with live music, vendors, Rumba Cross fit Games Exhibition, and the Lumbee River EMC Free Kidzone, 5K, 10K, fun run/walk, 100K ride, 20-Mile adventure ride,  Chili Cookoff and a bicycle rodeo.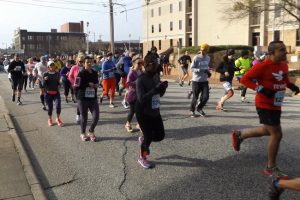 Many festival-goers agree, it's all about the chili. More than two dozen teams bring their most coveted recipes. Teams prepare a minimum of 10 gallons of chili and dole out free samples of their creations. The teams will be competing for prizes including the best tasting, Spiciest Chili, Strangest ingredient and Best chili cooking outfits. Don't miss the fun!
Saturday- Downtown Plaza/ 3rd Street:
 Four centuries of dollhouses are on display in Concord at The Art & Mystery of the Dollhouse exhibit featuring many of the finest representations in both public and private collections. Admirers young and old will appreciate the chance to step into that intriguing miniature universe at the new presentation at the Concord Museum, on view until Jan. 15.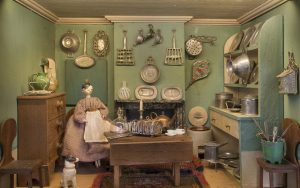 Explore tiny worlds that capture life's detail and the imagination through dollhouses and miniatures from the 17th through early 20th centuries show the evolution of dollhouses from treasures for wealthy adults to colorful playthings for children. This captivating exhibition explores the tiny worlds that capture life's detail and stimulate the imagination.
Highlights include an extremely rare dollhouse from 1695, and an array of 19th- and 20th-century doll homes from The Strong National Museum of Play,  View "room dollhouses" that celebrate interior design history and play with a hands-on Hape dollhouse. There is even a celebrity doll in attendance — Melissa Shakespeare, the doll of children's author and illustrator Tasha Tudor.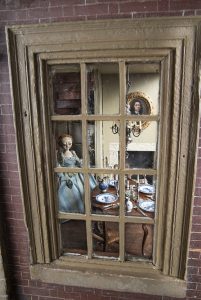 The Concord Museum will be hosting an array of special programs throughout the exhibition months includes a hands-on room box building workshop, story times with dollhouse-inspired crafts and gallery talks led by specialists in the world of miniatures.
Location: Concord Museum, 200 Lexington Road, Concord, MA 01742
Dates: Until  January 15, 2017
Hours: til December Mon–Sat, 9–5pm; Sun., 12–5pm
January Mon–Sat 11–4pm, Sun. 1–4pm                         Tel: 978-369-9763
concordmuseum.org/art-and-mystery-of-the- dollhouse.php
For Regional Accommodations, Restaurants & Attractions:
concordchamberofcommerce.org/visitor-information
Photo Credit: Photos by Gavin Ashworth
picture 1 – Camden House; England, dated 1838; Private Collection: This house includes all its original furnishings, including a copy of T. Goode's miniature edition of The History of England (1837). Camden, now part of London proper, was in 1838 a suburb with housing developed for working people. The Cratchet family of Charles Dickens' Christmas Carol (1843) lived in Camden. The house first came to America in 1964.
picture 2 -Georgian House; England, 1720-1730; Private Collection: This oak dollhouse on stand is in the form of an early Georgian country house. When it was owned by pioneering dollhouse collector Vivien Greene, the house included a clockwork (wind-up) ghost. The ghost intrigued the young Prince Charles when he saw the house in the first (1955) major exhibition on the subject of early dollhouses.