Tag Archive
activity
art
artist
Austria
Canada
children
city
CostSaver
display
drive i-95
Drivei-95
entertainment
Europe
event
exhibit
family
festival
Florida
food
France
free
fun
historic
History
landmark
live
local
London
Museum
music
performance
Restaurant
roadtrip
shop
show
sights
sightseeing
tour
tourist
Trafalgar
travel
travelblogger
USA
view
world
Join the excitement of the 14th Annual Darlington Car Hauler Parade and Racefest featuring NASCAR Monster Energy Cup Teams transporters making their way through cheering fans from the Florence Civic Center to the Darlington Square and into the track that's "Too Tough to Tame" – Darlington Raceway.
There is plenty of FUN for the whole family, beginning at the Florence Civic Center with entertainment and live music. Kids play all afternoon for FREE on the KidsZone inflatable ride and games. The Game Truck will bring a wide selection of games for Xbox360, Wii and PS3 and can accommodate up to 16 players at one time. There will be refreshments for purchase with the proceeds  supporting Camp Pee Dee Pride.
The main attraction continues to be the NASCAR transporters, which fans can take photos with with their favorite team's hauler and driver before the haulers take off. This year famous former drivers are back such as Hut Stricklin, former champ of NASCAR's Dash Series, and Donnie Allison, who won ten races in the Cup Series.
Fans will enjoy the exciting silent auction full of great NASCAR items and race memorabilia. Proceeds benefit local charities.
At 7 p.m. the parade of NASCAR haulers leave the Florence Civic Center and make the 12-mile trek to RaceFest on the Darlington Square, where there will be more entertainment, food, a car show and an incredible fireworks display. The transports will continue through Darlington until they reach the track Darlington Raceway where they can park, unload and begin preparation for the Bojangles' Southern 500 race taking place on on September 2nd.
As if it could not get any better, admission to the Darlington Car Hauler Parade is FREE.
Location: Florence Center, 3300 W Radio Dr , Florence, SC 29501
Date: Thurs, Aug 30, 2018
Time: 4pm – 7pm
Tel: 800-325-9005
darlingtoncarhaulerparade.com
For Regional Accommodations, Restaurants & Attractions: visitflo.com
Join The Maggie Society on May 5th for Cinco de Barko, a family friendly, dog friendly afternoon of fun, food and music all to support a worthy cause.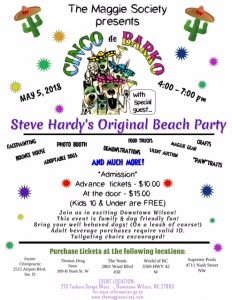 If you're an animal lover, grab a tailgating chair, the kids and the dog's leash and get ready to PAWTY!
Along with the amazing Steve Hardy providing the tunes, food trucks will be on site so make sure to show up hungry. (Valid ID required for adult beverage purchases)
Other event activities include: bounce house, crafts (for children), PAWtraits (for the furry guests), silent auction, demonstrations, photo booth, Maggie Gear and adoptable dogs.
Kids 10 and under Free Admission.
Proceeds will go to: The Maggie SocietyCanine Rescue, Rehabilitation, & Education
Location: 210 Tarboro St. West, Wilson, NC 27893 (The "Grassy Lot")
Date: Sat,  May 5, 2018
Time: 4 – 7pm
themaggiesociety.com/current-events.html
For Regional Accommodations, Restaurants & Attractions: wilson-nc.com
Discover the beauty of sheep, the warmth of wool and the delicious taste of lamb during a fun-filled weekend at the Maryland Sheep & Wool Festival, 45 years of celebrating all things sheep, from hoof to handwoven.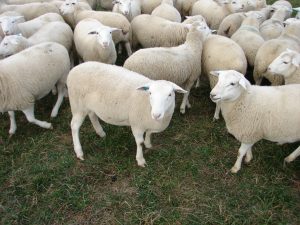 With over 275 vendors, more than 800 sheep, and workshops, food, and entertainment, there is something for everyone. Check out the working sheep dogs or sheep shearing demonstrations, learn how to prepare lamb, cheese making, take a spinning class, or shop for a variety of fleece, yarn and roving.
The Parade of Breeds will introduce you to a large variety of sheep breeds, and the Sheep to Shawl Contest will demonstrate shearing, carding, spinning, and weaving a final product in just a few hours.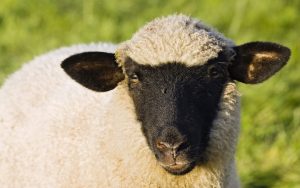 There are auctions and sales for sheep equipment, fiber equipment, and fleeces. You can get many new ideas from the beautiful products on display from the many competitions.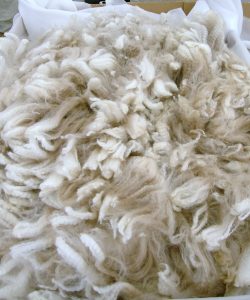 With workshops and seminars galore, special activities for kids, cooking demonstrations, food booths, musical entertainment, this festival is going to be a hit with the whole family.
Location: Howard County Fairgrounds, 2210 Fairgrounds Rd, West Friendship, MD 21794-9604
Date: May 5 & 6, 2018
Time: Sat 8:30am – 6pm, Sun 8:30am – 5pm
Tel: 410- 531-3647
sheepandwool.org
For Regional Accommodations, Restaurants & Attractions: visithowardcounty.com
Now here's a unique and stylish fundraiser that I can really get behind; it's bingo, but how about Designer Handbag Bingo!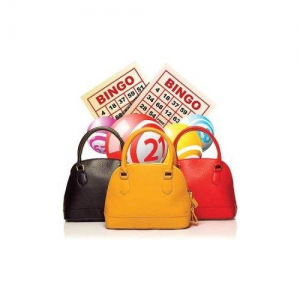 Enjoy an afternoon of Bingo fun with chances to win designer handbags from Coach, Kate Spade, Michael Kors, Vera Bradley and more. Fun festivities includes: 50/50 Raffle, Special Games, Door Prizes, Silent Auction and Concessions.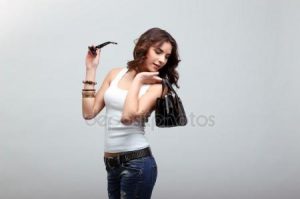 Proceeds will benefit The Bernie House and the Zonta Club of Annapolis Scholarship Foundation.
Admission includes 20 bingo games, with extra games sold at the door. Tickets are limited. To buy your ticket: whatsuptix.com/events/designer-handbag-bingo/
Location: The Annapolis Elks Lodge #622, 2 Pythian Drive, Edgewater, MD 21037
Date: Sunday, March 18, 2018
Time: 1pm (Doors open at 12 noon, Bingo starts at 1pm)
Tel: 410-573-0201
elks622.com
For Regional Accommodations, Restaurants & Attractions: visitannapolis.org

What started out as a family get together has turned into a great community event. The  12th annual Uncle Gary's Rock & Rib Fest is a labor of love. Uncle Gary's lost his 3-year-old daughter 14 years ago to cancer and Started this BBQ event in her honor and to benefit the Kids Cancer Foundation.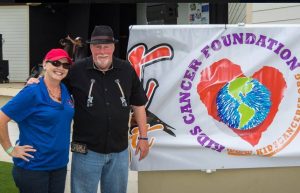 This feel good festival has fun for the whole family including: great live music featuring three live bands throughout the day, dancing, bounce houses, kid's Fun-zone, face painting, balloon artist, playgrounds, grab bags, games and prizes for the kids and adults, raffles, auction, Pet Rescue Puppies petting zone, princesses and super heroes.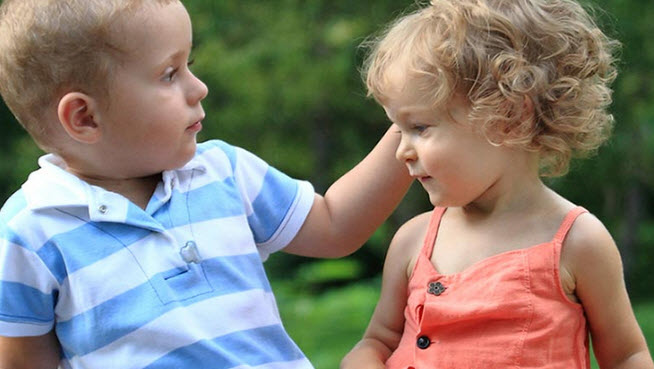 Don't forget the delectable BBQ foods: yummy baby back ribs, smoked pork tenderloins, burgers, chicken, hot dogs, side dishes and cold beverages.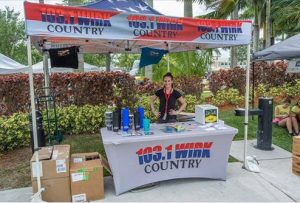 Bring your lawn chairs, blankets, sunblock and kids to this  admission free event that is so much more than just a chance to have fun with the family, eat ribs and barbecue and listen to local bands. All proceeds will be donated to the Royal Palm Beach-based Kids Cancer Foundation.
Location: Wellington Amphitheater. 12100 Forest Hill Blvd., Wellington, FL 33414
Date: Sat, April 1, 2017
Hours: 2 – 9pm
unclegarysrockandribfest.com
For Regional Accommodations, Restaurants & Attractions: palmbeachfl.com
This is no ordinary Bonfire, it's a 3-story community bonfire where Greater Newburyport's residents burn their well-loved Christmas trees, and boy can those babies burn and it gets hot, real hot!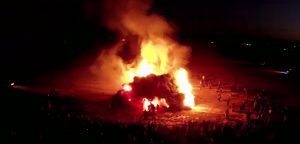 In honor of the original purchase of Newbury, MA in 1701, It's the 6th Annual Christmas Tree Burn Fundraiser/ Old Newbury Bonfire  to benefit the Newbury Volunteer Fire Department. Why not support this community and enjoy the local entertainment with music, games, food and fun at an event that is becoming a Greater Newburyport Winter tradition.
In addition to the bonfire, there will be tours of the 17th century stone and brick manor house at Spencer-Peirce-Little Farm,  and you can participate in a  flashlight treasure hunt and other children's activities. Enjoy great food and drinks from local businesses, roast marshmallows or make S'mores.  At 5 PM there's an  auction to be one of the two official bonfire lighters. Other prizes include a ride to school on a fire truck, cords of wood, local art and other surprise. Admission FREE, food and drinks available for purchase. Parking: $5 at Spencer Peirce Little Farm.
Looking down the length of Rue Toulouse you can see the Bourbon majesty in the ornate arch of Frederic Gate. Most of the people, news, merchandise which arrived at Fortress Louisbourg, Cape Breton, Nova Scotia, as well as orders from the king arrived through the gate. The gate's name honors the royal minister who managed France's colonies and navy in the 18th century.
When ships arrived, crews pushed and carried their cargo through the narrow gateway. The sailors who landed here spoke French, English, Portuguese, Basque, Breton, German, and the Mi'kmaw of the native people. The quay was a gathering place for townspeople so they would have seen public announcements, auctions and even the punishment of criminals.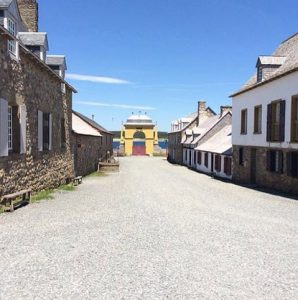 VA Exit 177B: The movie, "12 Years a Slave"  has a connection to a slave site, now a Virginia museum, called Freedom House Museum. In 1808, a US law outlawed the importation of slaves. Still so necessary for plantation life, clever entrepreneurs did not let this stop the sale of slaves – they simply bred them! The slaves were encouraged to have as many children as possible so they could be auctioned off.
The last slave trader at this site, James H. Birch, was the same dealer who, in the movie,  paid kidnappers $250 for Solomon Northup of Saratoga Springs, NY; They then sold him into slavery in Louisiana. "What is unique about this building is it's one of the few remaining buildings that the slave trade actually took place in." said curator Julian Kiganda" who designed the exhibits here.
This building was once headquarters for the Franklin and Armfield Slave Pen, the largest and most successful domestic slave trading firm in America. "We will give Cash for one hundred likely YOUNG NEGROES", read one of their ads in the Alexandria Gazette in 1828. "Persons who wish to sell, would do well to give us a call, as the negroes are wanted immediately. We will give more than any other purchasers that are in the market or may hereafter come into the market."
Between the 1830's and 1860's Virginia exported more than 10,000 slaves a year to the Deep South, and the total may have reached 300,000, tearing families apart forever. The FREE museum is a must to absorb the personal stories of this black mark on the country's history. "Everyone who comes through there, they feel moved." says Kiganda.
Location: . 1315 Duke St., Alexandria, VA
Tel:  703-836-2858
www.freedomhousemuseum.org