Tag Archive
activity
annual
art
artist
Canada
children
city
community
contest
country
craft
display
downtown
drive i-95
Drivei-95
drivei95
entertainment
event
family
festival
Florida
food
free
fun
game
historic
History
house
Island
live
local
Museum
music
national
North Carolina
prize
Restaurant
roadtrip
shop
show
tour
travel
travelblogger
USA
world
Now here's a unique and stylish fundraiser that I can really get behind; it's bingo, but how about Designer Handbag Bingo!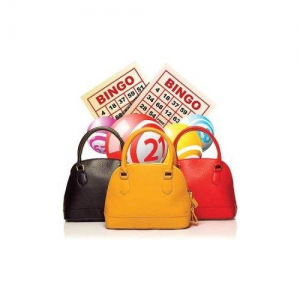 Enjoy an afternoon of Bingo fun with chances to win designer handbags from Coach, Kate Spade, Michael Kors, Vera Bradley and more. Fun festivities includes: 50/50 Raffle, Special Games, Door Prizes, Silent Auction and Concessions.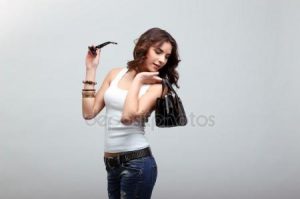 Proceeds will benefit The Bernie House and the Zonta Club of Annapolis Scholarship Foundation.
Admission includes 20 bingo games, with extra games sold at the door. Tickets are limited. To buy your ticket: whatsuptix.com/events/designer-handbag-bingo/
Location: The Annapolis Elks Lodge #622, 2 Pythian Drive, Edgewater, MD 21037
Date: Sunday, March 18, 2018
Time: 1pm (Doors open at 12 noon, Bingo starts at 1pm)
Tel: 410-573-0201
elks622.com
For Regional Accommodations, Restaurants & Attractions: visitannapolis.org
The 72nd Annual Howard County Fair kicks off on Saturday, August 5th through Saturday, August 12th, 2017. The fair is a  celebration of Howard County's farming past and present.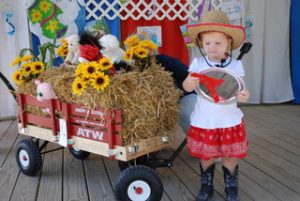 An American tradition loaded with wonderfully wholesome family fun including: magic shows, clowns, balloon artists, carnival rides and games, interactive exhibits, educational demonstrations, livestock exhibits, musical entertainment, an animal petting zoo and appetizing food.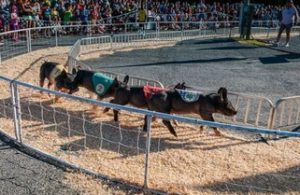 The Howard County Fair hosts horse shows, pony rides, Antique tractor pulls, and livestock competitions, 4-H shows/exhibits, Demo Derby, Rodeo, Horse-Pulling Contest, Antique Automobile Show, Pie Eating Contest,  Pig Races, Bingo, AG Displays and Farm produce. Enjoy some of the area's best live music, from rock and country, to bluegrass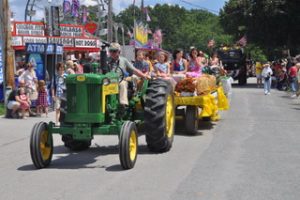 and oldies.
There is also a PRCA All American Pro Rodeo on August 8th & 9th, 7:00 pm as well as a Demolition Derby on August 9th & 12th – 7:00 pm.
Schedule of Some Featured Events:
Horse-Pulling Contest – First Saturday @ 10:00 am
Antique Tractor Pull – First Saturday @ 4:00 pm
Antique Automobile Show – Sunday from 9:00 am – 4:00 pm
Pie Eating Contest – Sunday @ 12:00 noon
Pretty Animal Contest – Sunday @ 11:00 am
Miss Howard County Farm Bureau Contest,
Future Howard County Farmer, and
Little Miss Howard County Farm Bureau Contest – Sunday @ 3:00 pm
Mule Pulling Contest – First Saturday @ 9:00 am
Coon Mule Jump – First Saturday, immediately after Mule Pull
Howard County's Got Talent – Thursday @ 7:00 pm
Baby Contest Miniature Parade – Last Saturday @ 10:00 am
Parade of Floats – Last Saturday @ 5:00 pm
Amusement Rides & Games – Hours:
Saturdays and Sunday: 12 Noon – 11 pm;
Monday through Friday: 2pm – 11pm
"Kids and Critters" Barn Hours:
10:30 a.m. – 8:30 p.m.
(CLOSED DAILY FROM 2 PM TO 4 PM)
Pig Races – 12 Noon, 3 pm, 6 pm, & 8 pm
Bingo Hall – Opens Daily at 6 pm
Pony Rides – 10 am – 10 pm
AG Displays – DAILY
Farm Produce – DAILY
Location: 2210 Fairgrounds Rd, West Friendship, MD 21794 Get Directions
Dates: Aug 5 – 12, 2017
Time: 8 AM – 11PM
Tel: 410-442-1022
howardcountyfair.org
For Regional Accommodations, Restaurants & Attractions: visithowardcounty.com
Walk into a medieval  fairytale and experience what a spring festival might have been like in 12th century Nottingham England. Fantasy takes flight when you step back to the past at Robin Hood's Faire. Witness singing, dancing and magic throughout the faire, listen to old world music performed live on stage and in the streets and watch Robin Hood and his Merry Men stop Prince John's villainy.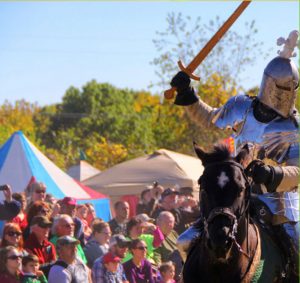 This amusing and colorful festival offers continuous themed entertainment throughout the day and some special events including:  The Mayor of Nottingham's Bingo Brunch, Princess Tea Time, Archery & Archery Tag, Opening Ceremony, Daily Tournaments, Paragon Jousting, parade, Prince John's Plot and join the Merry Men interactive show. For a complete schedule of events: robinhoodsfaire.com/shops-and-crafts/show-information/show-schedule/
The Faire has featured weekends, with activities geared to themes:
May 13, 14 – Pet Weekend– Open up a whole new world for your pet when you attend Robin Hood's Faire "Pet Weekend". Participate in daily contests with your pet to win prizes or just watch shows, shop, and enjoy the day. robinhoodsfaire.com/may-13-14-pet-weekend/
May 20-21 – Fantasy & Fairies Weekend- Anything is possible with fairy magic as visitors from a variety of places and times are pulled from the future and past to Robin Hood's Faire. Come as you are or consider dressing as a fairy or play someone from history or the future. robinhoodsfaire.com/fantasy-fairy-weekend-may-20-21/
May 27, 28, 29 – Bromance & Brew Weekend-What could be better than hanging out with your guy friends, competing against each other in manly contests, and sharing a cold craft brew? Guys will enjoy this weekend and  ladies, Sunday is a vow renewals with Friar Tuck.  robinhoodsfaire.com/bromance-brew-weekend-may-27-28-29/
Robin Hood's Faire runs every Saturday, Sunday, and Memorial Day from May 13-29, 2017 (11 am to 7pm). Tickets to the festival are available at the Faire on all days of the show. All food, drink, and games are cash only.
Location: North Haven Fairgrounds, 300 Washington Ave, North Haven, CT 06473
Dates: May 13 — 29, opened Sat, Sun & Memorial Day
Hours: 11– 7pm
Tel: 860-478-5954
robinhoodsfaire.com
For Regional Accommodations, Restaurants & Attractions: visitnewhaven.com