Tag Archive
activity
art
artist
Austria
Canada
children
city
CostSaver
display
Drivei-95
drive i-95
entertainment
Europe
event
exhibit
family
festival
Florida
food
France
free
fun
historic
History
landmark
live
local
London
Museum
music
performance
Restaurant
roadtrip
shop
show
sights
sightseeing
tour
tourist
Trafalgar
travel
travelblogger
USA
view
world
Many of us enjoy a light read to while away a lazy summer afternoon. At the Hudson Village Theatre, you don't even have to read to have fun – you can just listen and watch as four women meet, mingle and moan – and become a family of friends.
The director, Ellen David, takes this (Jessie) Jones (Nicholas) Hope (Jamie) Wooten delightful script and gently guides the dynamic quattro of actors as they learn "what is holding you back from one's past and self-imposed limitations towards a compelling future".  This could be any one of us.
The performers David chose are as well cast and strong as the four sides of a square. Randa Covington (Jane Wheeler) has defined herself by her work, and doesn't know how to re-define herself beyond that. She tries to hold on to her safe proper business countenance, but is weighed down by feeling second best in her family. Marlafaye (Lisa Bronwyn Moore) gets the classic "dumped for a younger woman" part, so feelings of anger and rejection are keeping her from moving forward. "I swear the older you get the harder it is to jump start a new life", she says.
Dot (Kathleen Fee), the oldest of the bunch, has just lost her husband, the only man she has known, and with whom she had planned to retire. She has no idea how to figure out what comes next. Her subtle acting is deliciously wonderful as she delivers many funny zinger lines. Paula Costain as Jinx moves and talks with the right zippy attitude to convince them, as their new "life coach", to go (as David says)" beyond their comfort zone to a brave new world where they eventually find themselves". Jinx reminds us that her older sister (now incapacitated with dementia) taught her that "it's the happy in life that counts".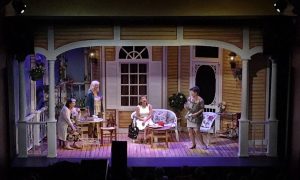 The set by Jean-Claude Olivier is a comfortable porch, so the women have an informal place to gently and liquidly reveal their sagas. As this is a "Sipping Society", drinking props (by Lea Robertson) were a fun challenge due to the many iterations of serving different kinds of alcohol. Marlafaye once toasted, "Girls, here's to living single and drinking doubles".
There were more costume changes than you would expect (by Elisabeth De Medeiros), creating a fashion show which helped define the scenes and the forward movement of their lives.
Jamie Wooten, one of the playwrights, was a writer for The Golden Girls, so the quality of their patter and the giggly one-liners is in the same genre of that hysterical show.  When Marlafaye sees Randa's house for the first time she opines, "Yeah, sure is a pretty place. Everything's so neat and clean. I'm not like that. Instead of cleaning my house, I just turn off the lights".  When Randa comments on drinking mead, "This really isn't so horrible", Marlafaye responds, "The very words I said on my wedding night".  Marlafaye also says,  "Sex is like a brownie – when it's good it's really good. And when it's bad….it's still pretty good!".
Andrea Romaldi, the artistic director writes, "friendships are our lifelines and support structures. Good friends cheer us, challenge us, bewilder us and irritate us, but ultimately they support and help us grow into our best selves". Head out to Hudson and lift a glass to friendship.
Location: 28 Rue Wharf, Hudson, QC J0P 1H0
Phone: 450- 458-5361
Dates: til July 22
https://villagetheatre.ca/
Grab your spoons and mark your calendars for Scooper Bowl – all-you-can-eat Ice Cream Festival.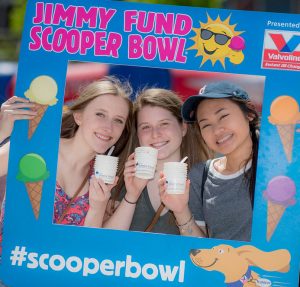 Celebrating its 36th year in 2018, the Scooper Bowl is now a three-day event that dishes out 20 tons of the summer's finest ice cream to more than 40,000 ice cream lovers from across the nation. Enjoy a lot of great entertainment and fun activities at this country's largest all-you-can-eat ice cream festival.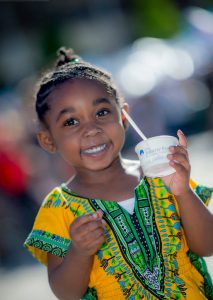 What is most impressive about the ice cream festival is that all ice cream companies donate all the ice cream, labor, scoopers, and products needed to make the event happen each year. Though they are competitors for 51 weeks of the year, during the first week of June they come together to create an event that is now known as the "unofficial start of summer" in New England.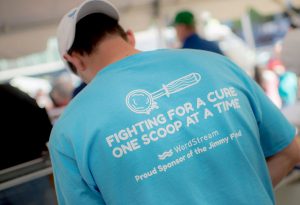 Made possible by the generous contributions of the industry's largest ice cream companies, the Scooper Bowl has raised more than $6.3 million in the past 35 years for cancer research and patient care at the world-renowned Dana-Farber Cancer Institute.
Get Your Tickets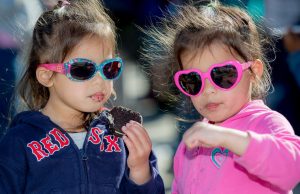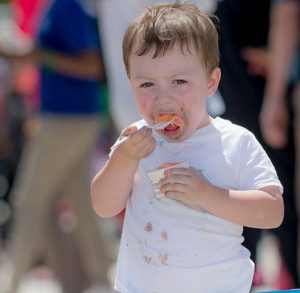 *Pricing will increase at the door – Kids under 3 are free
Whether you're a visitor to the area or professional ice-cream-eater, you play a huge part their our mission to conquer cancer.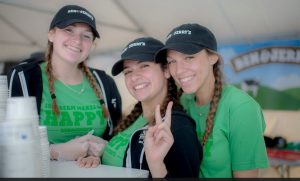 Ice Cream Flavors
Baskin-Robbins
Boston Cream Pie
Cannoli Be With You
OREO® 'n Caramel
Triple Grape Ice
Beckon Ice Cream (formerly Minus the Moo) – Thursday only, lactose-free
Vanilla
Chocolate
Espresso
Sea Salt Chocolate Chip
Mint Chip
Chocolate Candy Crunch
Strawberries & Sweet Cream
Black Raspberry
Confetti
Ben & Jerry's
Gimme Smore™
Caramel Almond Brittle non-dairy
AmeriCone Dream®
Chocolate Shake It™
Breyers
Nautral Vanilla
Oreo® Cookies & Cream
Mint Chip
Edy's
Birthday Cake
Dulce
Rainbow Sherbet
Friendly's
Triple Caramel Peanut Heaven
Hunka Chunka PB Fudge®
Rockin' Poppin'™ Cotton Candy
Cookies 'N Cream
Black Raspberry
Haagen-Dazs
Chocolate Salted Fudge Truffle Non-Dairy
Hood
Hood® New England Creamery Limited Edition Chocolate Churro
Hood® New England Creamery Limited Edition Purple Panda
Hood® Coffee Cookies 'n Cream
Hood® Chocolate Chip Cookie Dough
Lactaid – lactose-free
Lactaid® Cookies 'n Cream
Lactaid® Mint Chocolate Chip
Lactaid® Mocha Almond Chip
Lactaid® Salted Caramel
Rosev Dairy Foods
Coconut
Rum Raisin
Purple Cow
Twisted Sea Turtle
Vice Cream
Afternoon Delight
Bourbon Mash
L'Orange A Trois
Minted
Higher Grounds
Yasso

Stick Bars:

Pistachio Brittle
Fudge Brownie
Coconut Caramel
Chocolate Chip
Chocolate Peanut Butter Chip
Scoops:

Party Animal  Mint Championchip
Rolling in the Dough
Caramel Pretzelmania
Coffee Brownie Break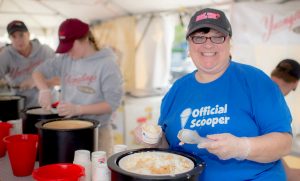 Location: City Hall Plaza, 1 City Hall Square, Boston, MA 02201
Date: June 5 – 7, 2018
Time: Noon – 8pm
scooperbowl.org
For Regional Accommodations, Restaurants & Attractions: bostonusa.com
Get ready, bacon lovers because it's the 3rd annual Savannah Bacon Fest, celebrating the awesomeness of bacon, returns to River Street from Sept. 2-3.
Local restaurants will be serving up some mouthwatering bacon creations at their booths all festival long.  Some of the items to look forward to are: candied bacon,  chocolate egg with bacon, bacon popcorn,  bacon brownies, pork belly lollypops, and smoked bacon wrapped jalapenos.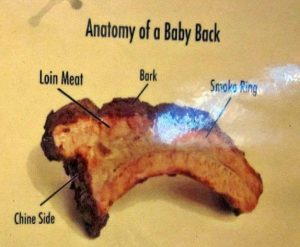 Bacon Lovers unite on Historic River Street. The fest starts on with First Friday fireworks at 9:30 pm.  The pork filled festivities will continue on Saturday with loads of bacon, bacon inspired art and bacon products of every kind, regional artist booths, entertainment and family fun. Admission is Free.
Location: Rousakis Riverfront Plaza, 115 East River Street, Savannah, GA 31401
Date: Sept 02 – 03, 2016
Time: Fri 4-10pm, Sat 10-10pm
Tel: 912-234-0295
riverstreetsavannah.com/event/bacon-fest-2
For Regional Accommodations, Restaurants & Attractions:
visitsavannah.com