Tag Archive
activity
art
artist
Canada
children
city
community
contest
country
craft
display
downtown
drive i-95
Drivei-95
drivei95
entertainment
event
family
festival
Florida
food
free
fun
game
historic
History
house
Island
live
local
Museum
music
national
North Carolina
performance
prize
Restaurant
roadtrip
shop
show
tour
travel
travelblogger
USA
world
View of the Voiles de voiles Pirate Ship adventure from the SOS Labyrinthe in Old Montreal. The Voiles consists of games, aerial courses and bouncy castles that can keep you occupied for hours.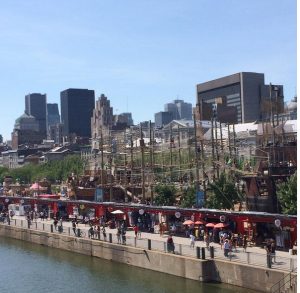 For those who are truly adventurous,there's a tour Cycling the Castle Houses of Southern China. It's always a tough decision to leave Hong Kong for a few days, but this two-wheel foray into the Guangdong Province offers one of the best ways of swapping the city lights for more rural delights.
The unique castle-like dwellings (diaolou) of Kaiping have UNESCO World Heritage status and display a flamboyant fusion of Chinese and Western architecture. Émigré Kaipings returning to their home country from overseas in the 1920s and 30s built these fortified towers in this distinctive style to protect against bandits.
This unique three-day cycling tour starts (and finishes) in Hong Kong, where participants board the ferry to Jiangmen and then take a coach to Kaiping, the location for saddling-up and setting off to spend the next few days travelling along rural country roads, village paths and forested tracks. The heritage sites of Kaiping and Chikan, as well as the diaolou clusters in Liyuan Garden, Zili Village and Majianglong, are all included on this fascinating itinerary. Arriving back in Hong Kong will provide an exciting contrast to a lovely rural trip.
www.discoverhongkong.com/eng/see-do/tours-walks/guided-tours/explore-hong-kong/kaiping.jsp
www.DiscoverHongKong.com
https://www.facebook.com/DiscoverHongKong
https://twitter.com/Travel2HongKong