Tag Archive
activity
art
artist
Austria
Canada
children
city
CostSaver
display
drive i-95
Drivei-95
entertainment
Europe
event
exhibit
family
festival
Florida
food
France
free
fun
historic
History
landmark
live
local
London
Museum
music
performance
Restaurant
roadtrip
shop
show
sights
sightseeing
tour
tourist
Trafalgar
travel
travelblogger
USA
view
world
Is there a place that can be more synonymous to Halloween then Salem, Massachusetts?  Throughout the entire month of October visitors of all ages flock there for the ultimate Halloween experience. Whether it's haunted houses, historic landmarks, costume parties, ghost tours, historic tours, events, psychic and tarot readings, witch and magical shops, Salem's Haunted Happenings, a festive celebration of Halloween and fall in New England, offers a plethora of unique one of a kind Halloween experiences.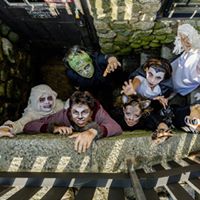 Oct 13th:
12th Annual Witch City 5K Road Race– Salem Willows Park 167 Fort Ave. 9:00 am. 12th Annual Witch City 5K Road Race. Run through Boo-tiful Historic Salem. Get your best running costume ready for this annual Salem Haunted Happenings Event. A great way to begin your day of Halloween fun in Salem. Let the kids join the Halloween costume fun with the Spooktacular Kids Broom Dash. Post-race awards, costume contest, music, photos, refreshments and more. Witch City 5K
Haunted Harmonies A Capella Festival – Haunted Harmonies is a one day A Cappella Festival. Vocal Group Competition-2pm, Tabernacle Church (50 Washington St.) Free and open to the public. Street Singing-4:30pm-6pm, Essex Street Pedestrian Mall. Free. Evening Concert-7:30pm, Tabernacle Church (50 Washington St.) See website for tickets. Haunted Harmonies
Howl-O-Ween Costumed Pet Parade – Derby Wharf, Salem Maritime Historic Site, 160 Derby St. 1 pm-2:30 pm. The event will include plenty of fun and games and a parade and costume contest with prizes. The event is free, though attendees wishing to participate in the parade will be asked to register. Further details: Howl-O-Ween Parade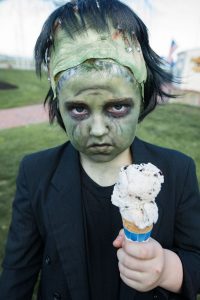 Dark Of Night At Pioneer Village– Pioneer Village, West Ave. – Forest River Park.  Starting at 7pm. In candle-lit cottages at the dark forest's edge, ghostly tales are told. An annual event for those lucky enough to experience the village in October. Seating is limited. Parking is free. Schedule and ticket purchase: Dark Of Night
Oct 14th: MDA Halloween Witch Ride- 11am. Scenic ride from Boston Harley-Davidson at 649 Squire Rd. in Revere to Shetland Park in Salem. All bikes welcome. Register
Oct 19th: Tony Moran At Count Orlok's – Oct. 19, Oct 2o, Oct 21 – Count Orlok's Nightmare Gallery 217 Essex St. (978) 740-0500 Special celebrity guest Tony Moran, known as the face of Michael Myers in the film "Halloween" will be appearing at Count Orlok's for a meet and greet and autographs. Count Orlok's Nightmare Gallery
Oct 20th: Haunted Grace – Phantom of the Opera – Grace Episcopal Church, 385 Essex St. 7:30-9:30pm. Love Gothic buildings and silent movies accompanied by spooky organ music? Haunted Grace is back with a chance to watch the original 1925 Phantom of the Opera with a live soundtrack played on the organ at local Gothic Grace Church. Info and tickets
Jerry's Fright Fair – Oct 20, Oct 21, Oct 27, Oct 28- 301 Essex St. 10am-7pm. 2 floors of vendors/artists selling mostly Halloween themed merchandise, artwork, jewelry, crafts and more! Info
An Evening with Edgar Allan Poe– Remix Church, 9 Church St – 6-7 pm  special guest, the dearly departed Edgar Allan Poe returns to Salem in a theatrically eerie setting, performing dramatic readings of "The Raven" and "A Tell-Tale Heart." Mister Poe will answer all your deepest, darkest questions about his life, his work and his mysterious death. Information and tickets
Oct 21: Trick Or Treat On The Wharf – Pickering Wharf, Derby St. at Congress St.  5pm to 7pm  Join the businesses on Pickering Wharf for this annual event that is free and open to the public. Children can give their costumes a test run at Pickering Wharf in Salem – participating establishments will be offering treats for kids.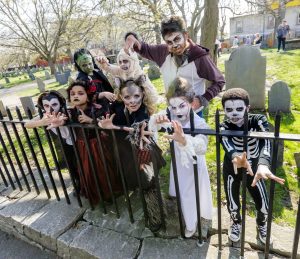 Oct 27: Devils Chase 6.66 Miler and Creepy Clown 3.33 Miler – Soccer Field, Salem Willows, Salem, Ma. (Other Side of 129 Fort Ave)  6:30am registration – 8am start time. The Devils Chase 6.66 Mile Run, named to the Top Nine Costume Runs in the World, is the best and most unique event you will run in all year long. 98% of participants dress up in devil-themed costumes. New this year,  a 3.33 Miler for our runners that want the same fun of the Devils Chase 6.66 Miler with half the run. People from all over the world venture to Historic Salem for one hell of a good time and a great run past a variety of Salem's well known landmarks.  Devil's Chase and Creepy Clown 3.33
Tales at the Witch House – The Witch House  310 Essex St. 978-744-8815. Starting at 7pm. Don't miss a macabre tales of superstition and murder. Move through the darkened rooms of the Witch House by lantern light as the story is performed by costumed actors. Stories begin every half hour and last about a half hour.  Tales At The Witch House
Haunted Grace – Nosferatu – Grace Episcopal Church, 385 Essex St. 7:30-9:30pm. Love Gothic buildings and silent movies accompanied by spooky organ music? Haunted Grace is back with a chance to watch the original 1922 Nosferatu with a live soundtrack played on the organ at local Gothic Grace Church. Info and tickets
Oct 31: 27th Annual TNW Samhain Witches Circle – The Temple of Nine Wells -ATC Ceremony at Gallows Hill Park, 5:30pm-7:30pm. Members of the Temple of Nine Wells Community, local Witches and Pagans and visitors from all over the world will gather at Gallows Hill park on Samhain Night. Dress warmly and walk with them to the site at 4:30pm from NU AEON at 88 Wharf St. After the rite, return to the heart of downtown Salem in the annual Commemorative Candle Light Walk.  Samhain Witches Circle
Closing Fireworks Display – 10:15pm Washington St./Bridge St. Overpass. Official conclusion of Salem's Halloween celebration.
On Going Events:


Imprisoned! 1692 : Essex National Heritage Area, 35 St. Peter. St. Weekends in October. Experience the horrors of the Old Witch Gaol (jail), the actual location where many accused were held during the infamous trials. There's no turning back now. On the eve of the deadliest night of the Witch Trials, the jailer will guide you to hear the stories of the convicted and their final pleas. Their fate has been chosen, but is it deserved? They will let you come to your own conclusions. Information and tickets
Witchery – Musical Play Written Just for Salem: Ames Hall, YMCA, 290 Essex St. 800-838-3006 Fridays Oct. 5 & 12 – 7pm; Saturdays Oct. 6 & 13 – 2pm & 7pm; Sundays Oct. 7 & 14 – 2pm. Witchery is a live, fun filled musical play. A lost little witch falls off her mother's broomstick on Halloween night into the land of Salem Massachusetts. Let's all help the witches, warlocks, ghosts and turkeys find her, in this fun musical for all ages. Live actors, Live music. Witchery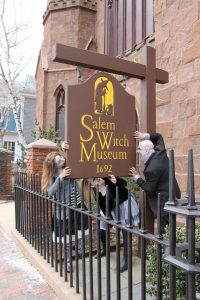 Salem Witch Museum 19 1/2 Washington Square North 978-744-1692 – Do you believe in witchcraft? At this museum get an understanding into the complex perception of witches, "from midwives and healers to witch hunts and Wiccans." Salem's most visited museum presents the witch hysteria of 1692 in an educational, thought-provoking, and a bit spooky way. You'll learn about the event leading up to the witch trials, and what life was like in Salem.salemwitchmuseum
The Tarot Experience – Moon Witch: The Witchery, 61 Wharf St. 339-203-1307  This October, immerse yourself in The Mysteries! Moon Witch is their latest Tarot Experience event, featuring live music, performance, spoken word and video. Explore witchcraft & moon magick along with themes from the tarot in new and thought-provoking ways.​ Running time is about 30 minutes. Moon Witch is a 13+ event. Schedule and tickets: Moon Witch
The Salem Haunted Magic Show – Hysteria: Oddities!: St. Peter's Church Hall Theater, 24 Saint Peter's St. September 29-November 2. A New Live 75 minute show HYSTERIA: Oddities! A unique blend of inconceivable magic, bizarre demonstrations of mind reading, wild comedy, and interactive audience participation. The show focuses on the mysterious and sometimes frightening world of the circus sideshow with incredible demonstrations of bizarre and scary magic, along with classic sideshow stunts like walking on broken glass, swallowing swords, beds of nails and eating lightbulbs . Showtimes and tickets: Salem Haunted Magic Show
Witch Mansion: 186-1 Essex Street, Museum Place Mall  978-825-1300 – Witch Mansion claims to be Salem's scariest haunted attraction. Built by a professional haunted house design firm, this eerie adventure is guaranteed to give you Chills and Thrills. Along with high-tech animations and creepy ghost illusions in 4D. You won't believe your eyes as you enter a twilight world of ghosts, beasts and banshees.  Witch Mansion
House Of Seven Gables October Performances:  October 5-27, House Of 7 Gables – 115 Derby St. 978-744-0991.SPIRITS OF THE GABLES:Get swept into Hawthorne's tale of guilt, greed and revenge as the characters from The House of the Seven Gables (1851), come to life and recount their stories while you walk through the very house that inspired Hawthorne's timeless novel. LEGACY OF THE HANGING JUDGE: Legacy of the Hanging Judge takes visitors back through Nathaniel Hawthorne's birth home to the events of the infamous Salem Witch Trials, through the eyes of the author, whose own ancestor, Judge John Hathorne had a hand to play in the tragic events of 1692. Performances begin every ten minutes in The Nathaniel Hawthorne birth house and last approximately 35 minutes. Last performance begins at closing. Combination tickets available. Reservations highly recommended. October Nights At The Gables

Whether you go by broom, by trolley or by foot, abandon all hope and surrender to the spell of Salem! There's nothing quite like spending Halloween in Salem, always jam packed with fun and spooky things to do.
Dates: Various
Times: Various
hauntedhappenings.org
For Regional Accommodations, Restaurants & Attractions: bostonusa.com
Photo Credit: John Andrews Photography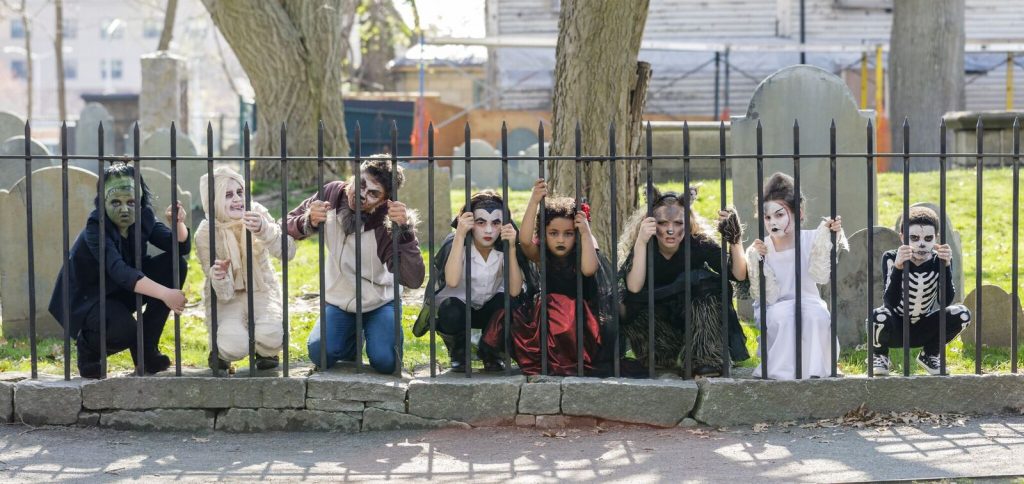 The 24th edition of CoastFest, Georgia's largest celebration highlighting their state's unique coastal environment and natural resources, takes center stage on Saturday, October 6th from 10 am 'til 4pm with a family-friendly day of fun and education.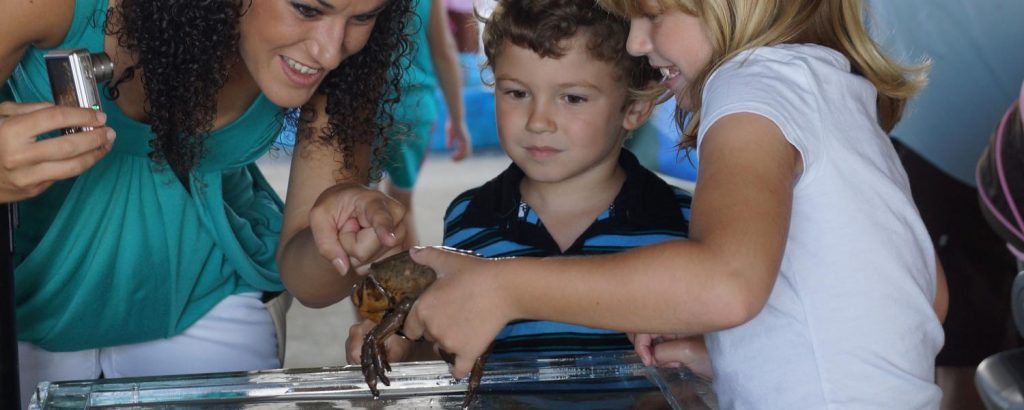 Over 70 environmental, educational, research and resource organizations from around the southeast will be represented at CoastFest 2018, offering visitors a chance to learn about Georgia's coastal resources through interactive exhibits and displays and have some fun at the same time.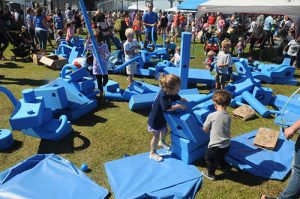 Visitors of all ages can participate in activities from recycling to learning about coastal weather, native plants to sea turtles, water conservation to archeology, herpetology to geology, sharks to shrimp.
Be captivated throughout the day under the Big Top by many unique events: Arthur Atsma and his Science Circus amaze the audience with science and Newtonian physics taught through fast-paced circus stunts and magic tricks keeping you on the edge of your seat. Jim Sawgrass and his Creek Indian encampment entertain with Native American songs and ritual dances, master juggler Rhys Thomas performing amazing juggling feats with tons of audience participation and Bubble-ologist Keith Johnson uses imagination and science to explore how bubbles work, and reptiles and raptors from the Center for Wildlife Education at Georgia Southern University will take center stage for two shows throughout the day.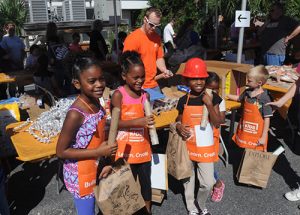 CoastFest 2018 will offer new experiences around every corner. Put your hands into the touch tanks with unique coastal Georgia sea life, participate in living history demonstrations with military re-enactors from the Revolutionary War through the Civil War and witness cannon firings. Learn boating safety, master kayaking, try your hand at archery, or how about holding live snakes or even an alligator. You can tour the US Coast Guard boats, Plenty of 'make-it-take-it' projects, walk up to a bull moose, a bear, an elk, a wolf, and too many more activities to list.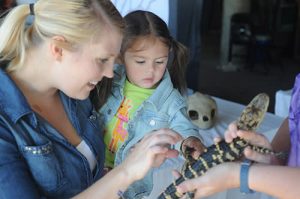 Catch the excitement at this fun and kid-friendly, family-friendly FREE event with an abundance of educational games, activities and experiences.
Location: MaryRoss Waterfront Park , Bay Street at Gloucester St., Brunswick, GA 31520
Date: Sat, Oct 6, 2018
Time: 10am – 4pm
Tel: 912-264-7218
coastalgadnr.org/CoastFest
For Regional Accommodations, Restaurants & Attractions: goldenisles.com
What do you get when you assemble authors, scientists, and leading innovators alongside outstanding artists? The International Festival of Arts & Ideas – a 15-day festival of performing arts, lectures; dynamic public programs to captivate, entertain, and motivate a diversity of communities.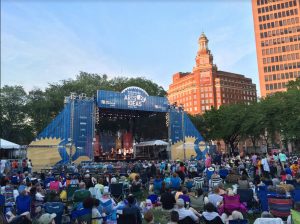 Each June, the Festival takes over the theaters, open spaces, and courtyards of New Haven, Connecticut with performances and dialogues that tickle the senses, engage the mind, and inspire the soul. More than 80% of festival programs are completely free to the public, including events that feature some of the most influential jazz, classical, dance, and theater artists of our time.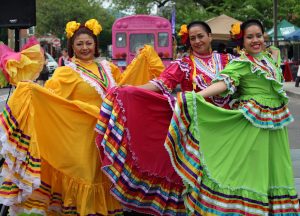 This year will feature an array of world-premiere theater performances, internationally renowned musicians, modern dance, circus theater, weighty discussions on contemporary issues, food and bicycle tours. Be empowered through the rhythms of BLACK GIRL: Linguistic Play, healed through the communal music of (Be)longing, and surprised by international premieres from China, cutting-edge, retro-tech experiences of Manual Cinema, and LEO's gravity defying theatrics.  In addition, more than a dozen new performances and experiences in ALTAR'd Spaces surrounding the New Haven Green, the Big Read, The Wailers and Rusted Root… the line up is bounteous!
Photo Credits:New Haven Green – Judy Sirota, Pop Up Fair – Haven Anderson
Location: Town Green and various venues throughout the city
Downtown New Haven, CT 06510
Dates: June 3- 24, 2017
Hours: Various
Tel: 203-498-1212
artidea.org/festival
For Regional Accommodations, Restaurants & Attractions: visitnewhaven.com
Light City is a FREE festival that transforms Baltimore with large-scale light installations, performances, music and innovation. Central to Light City is the BGE Light Art Walk along Baltimore's Inner Harbor, featuring more than 50 attractions including visual arts such as illuminated sculptures, projections, interactive technologies, performances, concerts, food vendors and a children's area.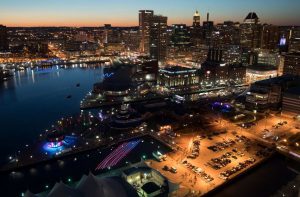 Performance artists bring Light City to life with entertaining acts including fire (a showcase of fire and LED performances utilizing dance, flow arts, circus arts, and music), illuminated puppets, projections, stilt walkers, dance, musical entertainment at the Inner Harbor Amphitheater and along the BGE Light Art Walk.
Inner Harbor Skyline Photo Courtesy of Baltimore Office of Promotion and Arts
Music is a major attraction at Light City. The festival features a full schedule of FREE concerts including local, regional and renowned DJs, bands and musicians across every genre.
Families can visit Mini Light City in Pierce's Park for hands-on, illuminated craft activities in a youth makers' tent, children's entertainers and whimsical snacks such as lighted cotton candy. The park is home to a sound garden by artist David Hess.
Congregation_KMA_Photo by: Tom Wexler
From the south shore of the Inner Harbor to Harbor East, festival -goers can explore 1.5 miles of world-class installations – all free, accessible and open to the public.
Attendees of the Light City Baltimore festival are encouraged to download the free app prior to their visit to see all that the festival has to offer including the festival map, schedule and general festival information. lightcity.org/light-city-baltimore-app
The Pool  Photo by Jen Lewin.
Location: Baltimore's Inner Harbor – lightcity.org/map
Date: Fri, Mar 31 – Sat, Apr 8, 2017
Hours: lightcity.org/schedule
Tel: 410-752-8632
lightcity.org
For Regional Accommodations, Restaurants & Attractions: visitbaltimore.org
If you are an animal lover, this show is for you. Popovich Comedy Pet Theater is a family-oriented blend of the unique comedy and juggling skills of Gregory Popovich, and the talents of his furry costars.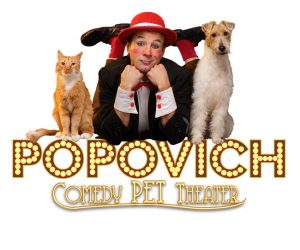 Featuring European-style circus extravaganza including physical comedy, juggling, acrobats from the Moscow Circus, along with mimes, contortionists and jaw dropping juggling by internationally acclaimed award winner Gregory Popovich. There are more than 30 pets in the show, including highly intelligent dogs, house cats, a variety of birds and a miniature horse, each one has been rescued from animal shelter. The animals show off their dexterity in a variety of unbelievable stunts and skits, including "The Dog Classroom," "The Amazing House-Cats," and "The Animal Train Station."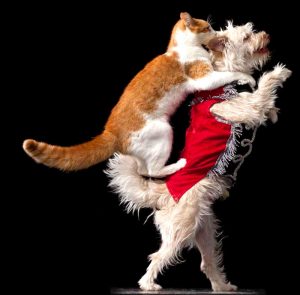 Popovich, a fifth generation circus performer who learned early on how to develop strong bonds with animals, has rescued a majority of his performers from shelters all over the country, and has transformed them into Las Vegas stars. He is a gold medal winner in Paris, France and a special award winner in Monte Carlo. Gregory and his pets were finalists on "America's Got Talent", were guests on TV shows with Jay Leno, David Letterman, Craig Ferguson and was a feature on Animal Planet. Do not miss this opportunity to see this unique family-friendly show featuring this legendary circus entertainer and his furry friends.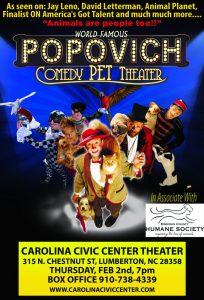 Location: Carolina Civic Center Historic Theater, 315 North Chestnut St., Lumberton, NC 28358
Date: Thurs., Feb 2. 2017
Time: 7 pm – 9 pm
Tel: 910-738-4339
carolinaciviccenter.com/event/popovich-comedy-pet-theater/#.WEg1Rn2rHfc
For Regional Accommodations, Restaurants & Attractions: lumberton-nc.com
This summer is your moment to finally get to see Cirque du Soleil AND enjoy a beach vacation at the same time. The show KOOZA  will be performing under their iconic blue and yellow tent from July 17 to August 16. If Patrick John Ross is playing Trickster, say hello from us.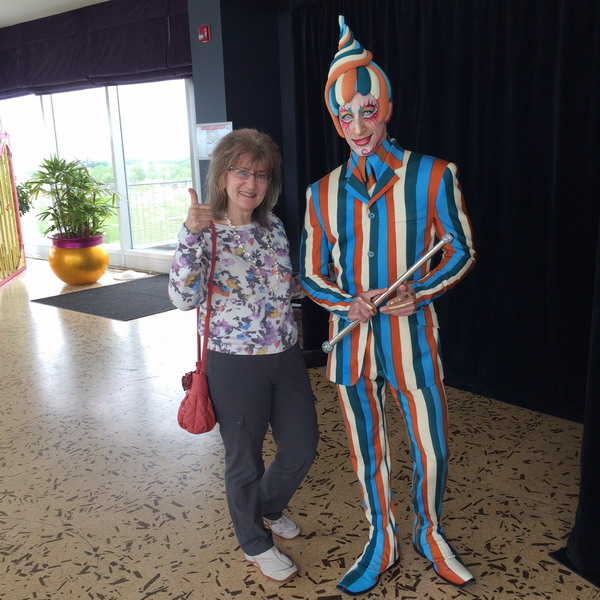 However, Virginia Beach is way more than a beach and a circus full of fun:
– Zip through the trees at The Adventure Park at Virginia Aquarium
– Fly in a vintage airplane at the Virginia Military Aviation Museum
– Share the water with dolphins on an ocean kayaking excursion
– Eat a fresh oyster dinner, on a table in the middle of the water where you just caught them
–  Have a paragliding adventure
– Learn to hang ten – go surfing
– Take a selfie in the sky in the Cape Henry Lighthouse
– Pick fresh crab and then eat it fresh – on newspaper with the tide rolling in
If you keep driving North on I-95, cut off onto the  NY Thruway and then straight up I-87 you will arrive right in Montreal. Only 6 1/2 hours from NYC, you will find the Festival City.
The summer starts on the edge with the Fringe Festival (www.montrealfringe.ca), then lights up with the Fireworks Festival (www.internationaldesfeuxloto-quebec.com/en/), jives to the Festival International de Jazz de Montreal  (www.montrealjazzfest.com) , and then giggles into the Comedy Festival (www.hahaha.com), and mov(i)es in to the World Film Festival (www.ffm-montreal.org/en_info_fest.html).
The newest kids on the street are the International Startup Festival (www.startupfestival.com/en/) and Circus Festival (www.montrealcompletementcirque.com/)l .
The International  Startup Festival  (www.startupfestival.com/en/) is a two-day conference (July 14 & 15) on the business of internet startups. It brings together industry veterans and fresh faces, thought leaders and technology giants from around the world, The festival brings a global audience together to cover the entire startup lifecycle: early-stage innovation; scaling the business; and achieving a successful exit.  Here you can mix some learning with the fun city's other festivals.
In the home of Cirque du Soleil, it is logical that the city would hold a circus festival to highlight about 2 dozen circuses from around the world. From July 7th to August 24th, the entire city becomes a big top showcasing every different kind of circus possible.
Whoa. Who said stopping for the night on I-95 is boring? Next week, if you sleep over in Florence SC, you can catch a fantabulous  Cirque du Soleil performance; Alegria is a baroque ode to the energy, grace and power of youth.
Alegria is a classic Cirque du Soleil production that has received international acclaim and wowed over 10 million people worldwide since it premiered in 1994 in Montreal. After 15 years performing under the big top, Alegria embarked on a new journey in May 2009 and is now presented in arenas throughout the United States and Canada.
Alegria is more than a show, much more than a circus . . . it is an exciting and unique experience that will captivate all ages.
Dates: July 13-17
Showtimes: Wed, Thurs & Fri 7:30 pm, Sat 3:30 pm & 7:30 pm, Sun 2:00 pm
Tickets: available at the Civic Center Box Office, Ticketmaster.com or 800-745-3000