Tag Archive
activity
art
artist
Canada
children
city
community
contest
country
craft
display
downtown
drive i-95
Drivei-95
drivei95
entertainment
event
family
festival
Florida
food
free
fun
game
historic
History
house
Island
live
local
Museum
music
national
North Carolina
performance
prize
Restaurant
roadtrip
shop
show
tour
travel
travelblogger
USA
world
What do you get when you assemble authors, scientists, and leading innovators alongside outstanding artists? The International Festival of Arts & Ideas – a 15-day festival of performing arts, lectures; dynamic public programs to captivate, entertain, and motivate a diversity of communities.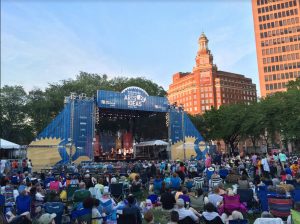 Each June, the Festival takes over the theaters, open spaces, and courtyards of New Haven, Connecticut with performances and dialogues that tickle the senses, engage the mind, and inspire the soul. More than 80% of festival programs are completely free to the public, including events that feature some of the most influential jazz, classical, dance, and theater artists of our time.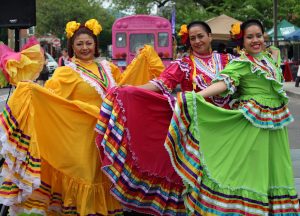 This year will feature an array of world-premiere theater performances, internationally renowned musicians, modern dance, circus theater, weighty discussions on contemporary issues, food and bicycle tours. Be empowered through the rhythms of BLACK GIRL: Linguistic Play, healed through the communal music of (Be)longing, and surprised by international premieres from China, cutting-edge, retro-tech experiences of Manual Cinema, and LEO's gravity defying theatrics.  In addition, more than a dozen new performances and experiences in ALTAR'd Spaces surrounding the New Haven Green, the Big Read, The Wailers and Rusted Root… the line up is bounteous!
Photo Credits:New Haven Green – Judy Sirota, Pop Up Fair – Haven Anderson
Location: Town Green and various venues throughout the city
Downtown New Haven, CT 06510
Dates: June 3- 24, 2017
Hours: Various
Tel: 203-498-1212
artidea.org/festival
For Regional Accommodations, Restaurants & Attractions: visitnewhaven.com
Light City is a FREE festival that transforms Baltimore with large-scale light installations, performances, music and innovation. Central to Light City is the BGE Light Art Walk along Baltimore's Inner Harbor, featuring more than 50 attractions including visual arts such as illuminated sculptures, projections, interactive technologies, performances, concerts, food vendors and a children's area.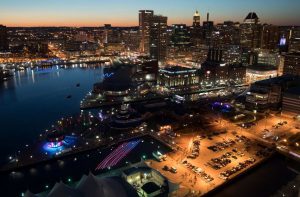 Performance artists bring Light City to life with entertaining acts including fire (a showcase of fire and LED performances utilizing dance, flow arts, circus arts, and music), illuminated puppets, projections, stilt walkers, dance, musical entertainment at the Inner Harbor Amphitheater and along the BGE Light Art Walk.
Inner Harbor Skyline Photo Courtesy of Baltimore Office of Promotion and Arts
Music is a major attraction at Light City. The festival features a full schedule of FREE concerts including local, regional and renowned DJs, bands and musicians across every genre.
Families can visit Mini Light City in Pierce's Park for hands-on, illuminated craft activities in a youth makers' tent, children's entertainers and whimsical snacks such as lighted cotton candy. The park is home to a sound garden by artist David Hess.
Congregation_KMA_Photo by: Tom Wexler
From the south shore of the Inner Harbor to Harbor East, festival -goers can explore 1.5 miles of world-class installations – all free, accessible and open to the public.
Attendees of the Light City Baltimore festival are encouraged to download the free app prior to their visit to see all that the festival has to offer including the festival map, schedule and general festival information. lightcity.org/light-city-baltimore-app
The Pool  Photo by Jen Lewin.
Location: Baltimore's Inner Harbor – lightcity.org/map
Date: Fri, Mar 31 – Sat, Apr 8, 2017
Hours: lightcity.org/schedule
Tel: 410-752-8632
lightcity.org
For Regional Accommodations, Restaurants & Attractions: visitbaltimore.org
If you are an animal lover, this show is for you. Popovich Comedy Pet Theater is a family-oriented blend of the unique comedy and juggling skills of Gregory Popovich, and the talents of his furry costars.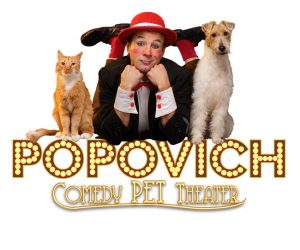 Featuring European-style circus extravaganza including physical comedy, juggling, acrobats from the Moscow Circus, along with mimes, contortionists and jaw dropping juggling by internationally acclaimed award winner Gregory Popovich. There are more than 30 pets in the show, including highly intelligent dogs, house cats, a variety of birds and a miniature horse, each one has been rescued from animal shelter. The animals show off their dexterity in a variety of unbelievable stunts and skits, including "The Dog Classroom," "The Amazing House-Cats," and "The Animal Train Station."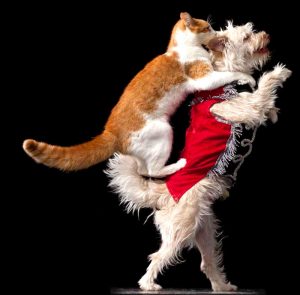 Popovich, a fifth generation circus performer who learned early on how to develop strong bonds with animals, has rescued a majority of his performers from shelters all over the country, and has transformed them into Las Vegas stars. He is a gold medal winner in Paris, France and a special award winner in Monte Carlo. Gregory and his pets were finalists on "America's Got Talent", were guests on TV shows with Jay Leno, David Letterman, Craig Ferguson and was a feature on Animal Planet. Do not miss this opportunity to see this unique family-friendly show featuring this legendary circus entertainer and his furry friends.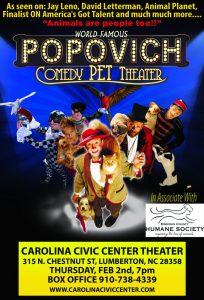 Location: Carolina Civic Center Historic Theater, 315 North Chestnut St., Lumberton, NC 28358
Date: Thurs., Feb 2. 2017
Time: 7 pm – 9 pm
Tel: 910-738-4339
carolinaciviccenter.com/event/popovich-comedy-pet-theater/#.WEg1Rn2rHfc
For Regional Accommodations, Restaurants & Attractions: lumberton-nc.com
This summer is your moment to finally get to see Cirque du Soleil AND enjoy a beach vacation at the same time. The show KOOZA  will be performing under their iconic blue and yellow tent from July 17 to August 16. If Patrick John Ross is playing Trickster, say hello from us.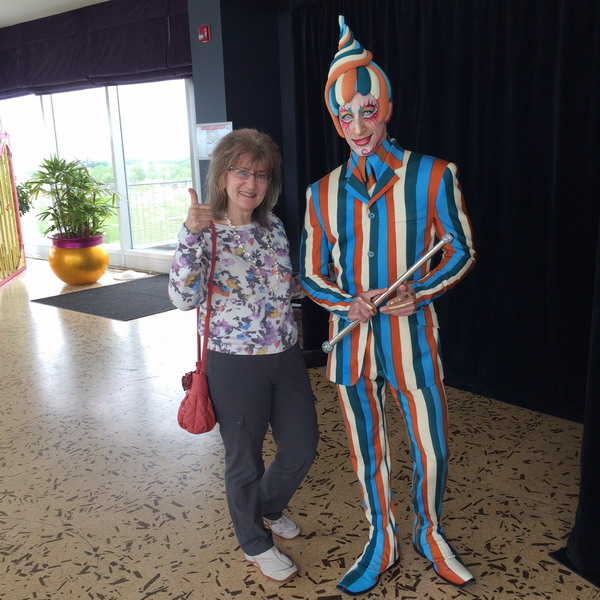 However, Virginia Beach is way more than a beach and a circus full of fun:
– Zip through the trees at The Adventure Park at Virginia Aquarium
– Fly in a vintage airplane at the Virginia Military Aviation Museum
– Share the water with dolphins on an ocean kayaking excursion
– Eat a fresh oyster dinner, on a table in the middle of the water where you just caught them
–  Have a paragliding adventure
– Learn to hang ten – go surfing
– Take a selfie in the sky in the Cape Henry Lighthouse
– Pick fresh crab and then eat it fresh – on newspaper with the tide rolling in
If you keep driving North on I-95, cut off onto the  NY Thruway and then straight up I-87 you will arrive right in Montreal. Only 6 1/2 hours from NYC, you will find the Festival City.
The summer starts on the edge with the Fringe Festival (www.montrealfringe.ca), then lights up with the Fireworks Festival (www.internationaldesfeuxloto-quebec.com/en/), jives to the Festival International de Jazz de Montreal  (www.montrealjazzfest.com) , and then giggles into the Comedy Festival (www.hahaha.com), and mov(i)es in to the World Film Festival (www.ffm-montreal.org/en_info_fest.html).
The newest kids on the street are the International Startup Festival (www.startupfestival.com/en/) and Circus Festival (www.montrealcompletementcirque.com/)l .
The International  Startup Festival  (www.startupfestival.com/en/) is a two-day conference (July 14 & 15) on the business of internet startups. It brings together industry veterans and fresh faces, thought leaders and technology giants from around the world, The festival brings a global audience together to cover the entire startup lifecycle: early-stage innovation; scaling the business; and achieving a successful exit.  Here you can mix some learning with the fun city's other festivals.
In the home of Cirque du Soleil, it is logical that the city would hold a circus festival to highlight about 2 dozen circuses from around the world. From July 7th to August 24th, the entire city becomes a big top showcasing every different kind of circus possible.
Whoa. Who said stopping for the night on I-95 is boring? Next week, if you sleep over in Florence SC, you can catch a fantabulous  Cirque du Soleil performance; Alegria is a baroque ode to the energy, grace and power of youth.
Alegria is a classic Cirque du Soleil production that has received international acclaim and wowed over 10 million people worldwide since it premiered in 1994 in Montreal. After 15 years performing under the big top, Alegria embarked on a new journey in May 2009 and is now presented in arenas throughout the United States and Canada.
Alegria is more than a show, much more than a circus . . . it is an exciting and unique experience that will captivate all ages.
Dates: July 13-17
Showtimes: Wed, Thurs & Fri 7:30 pm, Sat 3:30 pm & 7:30 pm, Sun 2:00 pm
Tickets: available at the Civic Center Box Office, Ticketmaster.com or 800-745-3000