Tag Archive
activity
art
artist
Austria
Canada
children
city
CostSaver
display
drive i-95
Drivei-95
entertainment
Europe
event
exhibit
family
festival
Florida
food
France
free
fun
historic
History
landmark
live
local
London
Museum
music
performance
Restaurant
roadtrip
shop
show
sights
sightseeing
tour
tourist
Trafalgar
travel
travelblogger
USA
view
world
Innsbruck makes it easy to be green and drive your bike right to the train station – and park it inside a bike parking garage! Why don't more cities have this?
Already a Memorial Day tradition, Country 500 draws 75,000 country-music loving fans to Daytona Beach for an unforgettable weekend of music, camping and summertime fun at one of America's most iconic sports destinations.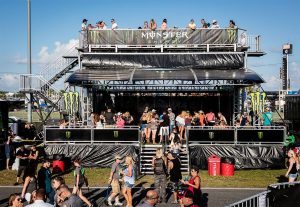 Also called "The Great American Music Fest at Daytona," the Country 500 festival features the biggest stars in country music spread over three days and nights, programmed on multiple performance stages—specially designed and built for the festival. Country 500 takes place on the infield of the world-famous Daytona International Speedway.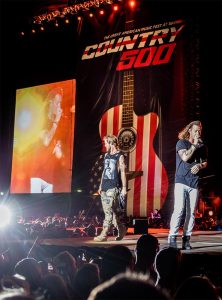 Featured artists: Sugarland, Toby Keith, Chris Stapleton, Dierks Bentley and more. For Complete Music Lineup: country500.com/schedule/#/
Fans at the festival also have the opportunity to get up close and personal with some of their favorite country stars at artist meet-and-greets located in the garages. Numerous other features—a select festival menu sold from food booths and food trucks; carnival rides; arcade games; cooling water elements; country-and-western merchandise; and more—will all be a part of the festival, as Country 500 transforms racing's greatest venue into a festival-goer's dream.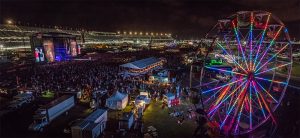 Location: Daytona International Speedway, 1801 West International Speedway Blvd. Daytona Beach, FL 32118
Date: May 25 – 27, 2018 – Memorial Day weekend
Times: Various
Tel: 504- 410-4100                        Photo Credits: Douglas Mason
country500.com
For Regional Accommodations, Restaurants & Attractions: daytonabeach.com
Since 1962, racing legends from around the world have come to Daytona to compete in a grueling 24-hour marathon.  The Rolex 24 Hours of Daytona is infamously relentless on both driver and machine as sleep-deprived crews perform mechanical phenomenons. From sunrise to sunset to sunrise again, witness as both man and machine are pushed to the limit in this twice-around-the-clock marathon.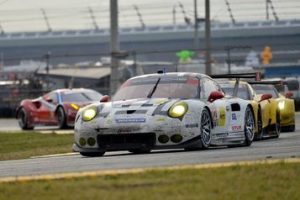 The Rolex 24 at DAYTONA, a 24-hour sports car endurance race executed on the track's 3.56-mile road course, is a perfect battle between machine, driver and time.
The four-day event begins with qualifying races on January 25, a BMW Endurance race January 26 and the Rolex 24 January 27-28. Two-time Formula 1 World Champion Fernando Alonso brings the driver star power to this most challenging race.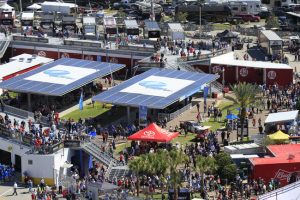 Schedule of Events:
Thursday, January 25th
9:00 AM
Stadium & UNOH Fanzone opens
9:20 AM – 10:20 AM
IMSA WeatherTech SportsCar Championship practice session #1
10:40 AM – 11:25 AM
Ferrari Challenge practice session #3
11:40 AM – 11:55 AM
IMSA Continental Tire Sports Car Challenge practice session #3
12:05 PM – 12:20 PM
IMSA Continental Tire SportsCar Challenge ST qualifying
12:25 PM – 12:40 PM
IMSA Continental Tire SportsCar Challenge GS / TCR qualifying
1:40 PM – 2:40 PM
IMSA WeatherTech SportsCar Championship practice session #2
3:00 PM – 3:15 PM
Ferrari Challenge qualifying #1 group 1
3:20 PM – 3:35 PM
Ferrari Challenge qualifying #1 group 2
3:55 PM – 4:10 PM
IMSA WeatherTech SportsCar Championship GTD qualifying
4:20 PM – 4:35 PM
IMSA WeatherTech SportsCar Championship GTLM qualifying
4:45 PM – 5:00 PM
IMSA WeatherTech SportsCar Championship P qualifying
5:00 PM – 5:20 PM
IMSA Continental Tire SportsCar Challenge practice session #4
6:30 PM – 8:00 PM
IMSA WeatherTech SportsCar Championship practice session #3
 Friday, January 26th
8:30 AM
Stadium & UNOH Fanzone opens
8:45 AM – 9:00 AM
Ferrari Challenge qualifying #2 group 1
9:05 AM – 9:20 AM
Ferrari Challenge qualifying #2 group 2
9:40 AM – 10:40 AM
IMSA WeatherTech SportsCar Championship practice session #4
11:00 AM – 11:45 AM
Ferrari Challenge race #1
11:00 AM – 4:30 PM
Carnival Rides at the Boardwalk Experience
12:00 PM – 12:45 PM
Grid opens for fan access to pre-race ceremonies on Pit Road
1:00 PM – 5:00 PM
BMW Endurance Challenge At DAYTONA
Saturday, January 27th
6:30 AM
Stadium & UNOH Fanzone opens
7:00 AM
DAYTONA 5K Run & Fun Walk
8:00 AM
Rolex 24 Heritage Exhibition Display at the FPL Solar Patio inside UNOH Fanzone
9:00 AM
Stadium open
9:00 AM – 4:00 PM
UNOH Fanzone Kids Zone open
9:00 AM – 4:00 PM
Motorsports Hall of Fame open in Daytona Ticket and Tours building
9:00 AM – 7:00 PM
Daytona Rewards stations open in stadium & UNOH Fanzone
9:00 AM – 12:00 AM
Grassroots Motorsports Experience located at the Grassroots Motorsports tent along Lake Lloyd
9:30 AM – 10:45 AM
Ferrari Challenge race #2
10:00 AM – 12:00 AM
Carnival Rides at the Boardwalk Experience
10:30 AM
Rolex 24 Heritage Exhibition laps
11:00 AM – 6:00 PM
Photos with the 56th Rolex 24 At Daytona trophy inside Gatorade Victory Lane
12:00 PM – 12:45 PM
IMSA WeatherTech SportsCar Championship driver autograph session inside UNOH Fanzone
1:05 PM – 2:20 PM
Grid opens for fan access to pre-race ceremonies on Pit Road
1:05 PM – 2:20 PM
Crossover gates open
2:40 PM
START – 56th Rolex 24 At Daytona
6:00 PM – 8:00 PM
Wine & Cheese Party – Café 24 Activity Zone
6:00 PM – 10:00 PM
Taste of the 24 in Stadium Midway Suites
8:00 PM – 10:00 PM
Live band on the Main Stage inside UNOH Fanzone
10:30 PM – 12:00 AM
Karaoke on the Main Stage inside UNOH Fanzone
 Sunday, January 28th
8:00 AM – 10:00 AM
Café 24 Breakfast Garage inside the Café 24 Activity Zone
9:00 AM – 12:00 PM
Photos with the 56th Rolex 24 At Daytona trophy inside Gatorade Victory Lane
9:00 AM – 2:00 PM
UNOH Fanzone Kids Zone open
9:00 AM – 4:00 PM
Fanatics merchandise store open in Stadium
9:00 AM – 3:00 PM
Grassroots Motorsports Experience located at the Grassroots Motorsports tent along Lake Lloyd
9:00 AM – 4:00 PM
Motorsports Hall of Fame open in Daytona Ticket and Tours building
10:00 AM – 3:30 PM
Carnival Rides at the Boardwalk Experience
2:00 PM
Rolex 24 Heritage Exhibition parade begins in UNOH Fanzone
2:40 PM
FINISH – 56th Rolex 24 At Daytona
Photo Credit: Daytona International Speedway
Location: Daytona International Speedway, 1801 W. International Speedway Blvd. Daytona Beach, FL 32118
Date: Jan 25 – 28, 2018
Time: Various – See Schedule Above
Tel: 386-253-7223
daytonainternationalspeedway.com/Events/2018/Rolex-24-At-DAYTONA/Rolex-24-At-Daytona.aspx
For Regional Accommodations, Restaurants & Attractions: daytonabeach.com