Tag Archive
activity
art
artist
Austria
Canada
children
city
CostSaver
display
Drivei-95
drive i-95
entertainment
Europe
event
exhibit
family
festival
Florida
food
France
free
fun
historic
History
landmark
live
local
London
Museum
music
performance
Restaurant
roadtrip
shop
show
sights
sightseeing
tour
tourist
Trafalgar
travel
travelblogger
USA
view
world
.
One of the things we love about travel is the unexpected sights. Walking to our hotel we came across this brave juggler. He is either very smart because he has a captured audience who get to watch him juggle on the crosswalk of a traffic light or he is very dumb because he could get run over.
The ancient art of Chinese Acrobatics is an old and long running tradition that began in China well over two thousand years ago. Over its long and rich history it has developed as one of the most popular art forms among the Chinese people.
The Golden Dragon Acrobats represent the best of a time-honored custom that combines award-winning acrobatics, ancestral dance, spectacular costumes, ancient and contemporary music and theatrical techniques to create an unforgettable experience of breathtaking skill and spellbinding beauty.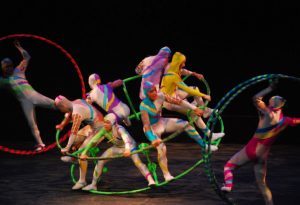 The legendary Golden Dragon Acrobats performs at Cary Hall with their amazing feats of athleticism, daring, heart-stopping stunts and the finesse of the centuries-old art form.This unique cirque spectacular showcases a tour de force of traditional Chinese acrobats highlighting their remarkable skills and physicality.
Boasting the best in gasp-inducing juggling with props as varied as ladders and giant spinning wheels, tumbling and balancing acts, the performers show just why they're world renowned. Their spectacular artistry and colorful accoutrements are combined with cirque-style acts. The traditional and contemporary musical score and explosive choreography creates an exciting  show of mesmerizing mastery showmanship and breathtaking, magical stunts that is nothing short of phenomenal.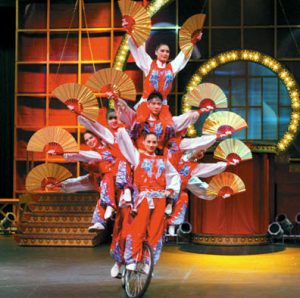 Location: Cary Hall, 1605 Massachusetts Ave, Lexington, MA 02420
Date: Sat, April 8, 2017
Time: 3 -5pm
Tel: 617-531-1257
caryhalllexington.com/wordpress1/?projects=the-golden-dragon-acrobats-april-8
For Regional Accommodations, Restaurants & Attractions: merrimackvalley.org
If you are an animal lover, this show is for you. Popovich Comedy Pet Theater is a family-oriented blend of the unique comedy and juggling skills of Gregory Popovich, and the talents of his furry costars.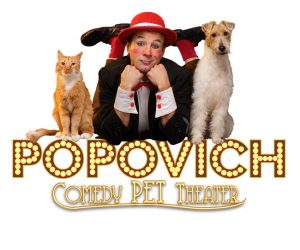 Featuring European-style circus extravaganza including physical comedy, juggling, acrobats from the Moscow Circus, along with mimes, contortionists and jaw dropping juggling by internationally acclaimed award winner Gregory Popovich. There are more than 30 pets in the show, including highly intelligent dogs, house cats, a variety of birds and a miniature horse, each one has been rescued from animal shelter. The animals show off their dexterity in a variety of unbelievable stunts and skits, including "The Dog Classroom," "The Amazing House-Cats," and "The Animal Train Station."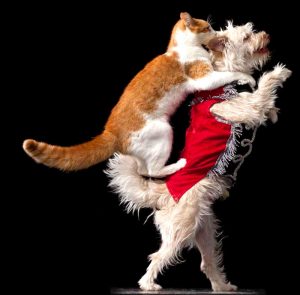 Popovich, a fifth generation circus performer who learned early on how to develop strong bonds with animals, has rescued a majority of his performers from shelters all over the country, and has transformed them into Las Vegas stars. He is a gold medal winner in Paris, France and a special award winner in Monte Carlo. Gregory and his pets were finalists on "America's Got Talent", were guests on TV shows with Jay Leno, David Letterman, Craig Ferguson and was a feature on Animal Planet. Do not miss this opportunity to see this unique family-friendly show featuring this legendary circus entertainer and his furry friends.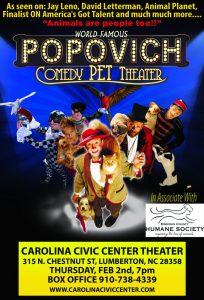 Location: Carolina Civic Center Historic Theater, 315 North Chestnut St., Lumberton, NC 28358
Date: Thurs., Feb 2. 2017
Time: 7 pm – 9 pm
Tel: 910-738-4339
carolinaciviccenter.com/event/popovich-comedy-pet-theater/#.WEg1Rn2rHfc
For Regional Accommodations, Restaurants & Attractions: lumberton-nc.com