Tag Archive
activity
art
artist
Canada
children
city
community
contest
country
craft
display
downtown
drive i-95
Drivei-95
drivei95
entertainment
event
family
festival
Florida
food
free
fun
game
historic
History
house
Island
live
local
Museum
music
national
North Carolina
performance
prize
Restaurant
roadtrip
shop
show
tour
travel
travelblogger
USA
world
It's the inaugural Mystic River Day, a day celebrating the Mystic River Community.
Festivities include: children's activities and games on the Mystic River Park green, discover Mystic River history,  many local non-profits, animal encounters, meet the Mystic Mermaid in the park – photo op, Sharkfest Swim, Kayak and SUP races down the Mystic River.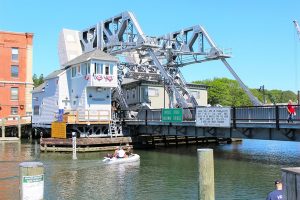 Cheer on the Mystic Sharkfest Swimmers from  8:30 am – 11:30 am, on their 1500 meter swim from Middle Wharf at Mystic Seaport, down the Mystic River, under the famous Bascule drawbridge, finishing at Dock A at Seaport Marine.
This swim will give you the perfect excuse to visit a classic New England seaport on Long Island Sound. The swim course will take you past the fully restored whaling ship, Charles Morgan and around the Mystic Harbor lighthouse and down river through the picturesque village that is steeped in shipbuilding history.
Participating downtown shops, restaurants, and bars will offer specials, discounts and extended happy hours throughout the day.
Location:Mystic River Park, Cottrell Street, Mystic, 06355
Date: Sun, July 8, 2018
Time: 9am – 2:30pm
Tel: 860-572-9578
thisismystic.com/event/mystic-river-day
For Regional Accommodations, Restaurants & Attractions: mysticchamber.org
Wilson, NC Exit 121: The North Carolina Whirligig Festival is a 2-day hometown annual arts and crafts festival features arts of the region, including the giant Whirligigs created by late local artist, Vollis Simpson. Like the whimsical outsider art, the Wilson Whirligig Festival,  in Historic Downtown Wilson, is a community celebration of people and art in motion.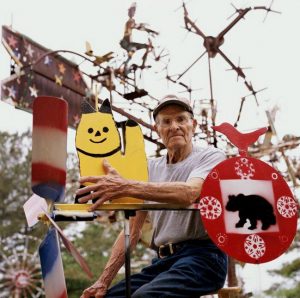 The Vollis Simpson Whirligig Park is hosting their Grand Opening the Thursday before the festival weekend, Nov. 2nd starting at 4 pm.
With Over 200+ vendors, 3 stages of live entertainment, a showcase of local and interactive art,  delicious food, beer gardens, Non-Profit organizations, free Whirli-Kidz Zone, Special events, 5K Whirli-Run, Whirli-Kidz Stage & Choir, Cup Cake Challenge, Photo Contest. New this year is a Ninja Whirligig Warrior Zone where you can meet local American Ninja Warriors, watch them compete and get a chance to test out the course yourself.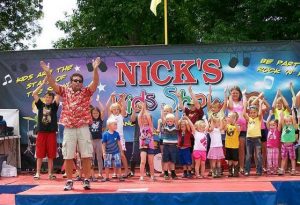 The ever popular cake dive is back, Sun @4pm: witness the festival's messiest event, a "dive" into a large 10 ft x 10 ft anniversary cake for a variety of prizes.
Touch-A-Truck is a fun event for the whole family, allowing children three + an all access pass to explore, climb and touch city of Wilson trucks and emergency response vehicles. Kids can sit in vehicles, honk the horn and talk with the equipment operators. Horn free hours will be offered throughout the day for kids with noise sensitivity.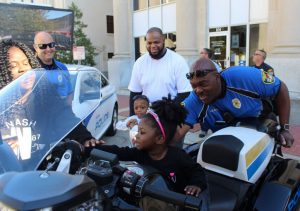 Douglas Street will transform into a space to build, create, and envision. With Brick Scholars, Greenlight, and Imagination Station Science & History Museum. Kids five + will be able to make Lego creations, even a whirligig! Showcase your creation with the onsite photo booth.
It's a colorful 2-day celebration that sparks creativity in the people of Wilson, so get inspired and take part in the community's largest celebration. (rain or shine)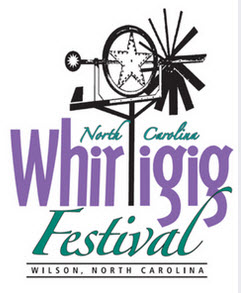 Location: Historic Downtown Wilson,NC 27893
Dates: Nov 4 – 5, 2017
Times:  Sat, Nov 4 -10 am – 5 pm , Sun, Nov 5  noon – 5 pm
Tel: 252-289-9650
whirligigfestivalnc.org
For Regional Accommodations, Restaurants & Attractions: wilson-nc.com
You'll find lions and tigers at the Catty Shack Ranch Wildlife Sanctuary. This amazing  non-profit facility is dedicated to the rescue and care of  endangered big cats, providing them a safe, loving, forever home.
Run completely by volunteers, this sanctuary allows you to get an up close and personal with the rescued big cats: lions, tigers, leopards, cougars and bobcats. Learn about their habitat, their personalities and the stories behind why they have found refuge at the sanctuary.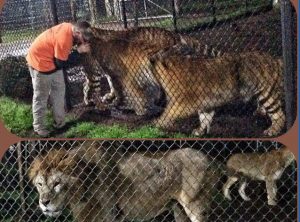 Since their inhabitants are mostly nocturnal (big cats can sleep up to 20 hours a day), you will most likely appreciate the nighttime tour the most.  The resident cats wake up after dark and this is when they are fed.  At 7:30 PM, you will get to watch over 600 pounds of meat distributed throughout the sanctuary. During these tours, be prepared to hear the big cats roar "loudly" – lions can be heard up to five miles away.
Daytime tours and nighttime feeding tours of Catty Shack Ranch are available but only on select days, so you'll need to check the website for the most recent schedule. These tours are the primary source of raising funds with 100% of proceeds going to their residents.
Treat your family to a very unique, informative, exciting experience. Animal lover's will appreciate how well these residents are loved and cared for at this very special retirement home.
Location: The Catty Shack Ranch, 1860 Starratt Rd, Jacksonville, Florida 32226 USA
Dates: open only on select days, please check website
Hours: Daytime Tours 1 – 4 pm, Night Feeding Tours 6 – 8 pm
Tel: 904- 757-3606
cattyshack.org
For Regional Accommodations, Restaurants & Attractions:
visitjacksonville.com