Tag Archive
activity
art
artist
Austria
Canada
children
city
CostSaver
display
Drivei-95
drive i-95
entertainment
Europe
event
exhibit
family
festival
Florida
food
France
free
fun
historic
History
landmark
live
local
London
Museum
music
performance
Restaurant
roadtrip
shop
show
sights
sightseeing
tour
tourist
Trafalgar
travel
travelblogger
USA
view
world
Gari Melchers Home and Studio – Belmont, typical of the Federal style, is over 200 years old. In 1916, renowned artist Gari Melchers and his wife Corinne bought the residence, and no expense was spared in the improvements to their country home.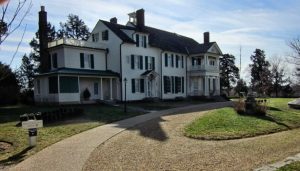 The Melchers accumulated a varied collection of antique furniture and carpets, fine china, paintings and prints by old masters on their extensive travels abroad. The grounds cover 27 acres of gardens, and you get to visit Gari's huge studio too. Upon Corinne's death in 1955, the estate was left to Virginia, and all of their personal possessions, including his beautiful paintings, remain as if they just left.
The Stafford County Visitor Center is in the interestingly stocked gift shop. The property, which is operated by the University of Mary Washington, is both a Virginia Historic Landmark and a National Historic Landmark.
The Belmont Photo Exhibit "Through a Lens" – Belmont Portrayed: Through a Lens, an exhibition of photographs depicting the buildings, grounds and gardens of Gari Melchers Home and Studio at Belmont,  is open to the public on and will be on view  until May 21.
The selection of 21 photos by 12 artists was chosen by Belmont Director David Berreth to represent a variety of photographic approaches to visually interpreting the 19th-century estate and its surroundings.
Location: Gari Melchers Home & Studio Belmont, 224 Washington St, Falmouth, VA 22405
Hours: Apr 1 – Oct 31, daily 10 – 5pm,  From Nov 1- Mar 31, daily 10 – 4 pm
Tel: 540-654-1015
GariMelchers.org
For Regional Accommodations, Restaurants & Attractions: co.stafford.va.us
fredericksburgva.com/VisitFredericksburg
If you're a fan of architecture and design you'll want to check out The Gropius House. Walter Gropius, the founder of the highly influential Bauhaus School and one of the most prominent architects of the 20th century designed this striking home in 1938 after moving from Germany to Massachusetts to teach at Harvard's Graduate School of Design.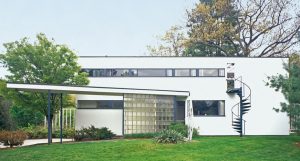 Modest in scale, the house was revolutionary in impact. It combined the traditional elements of New England architecture — wood, brick, and fieldstone, with innovative materials rarely used in domestic settings at that time: glass block, acoustical plaster, and chrome banisters, along with the latest technology in fixtures.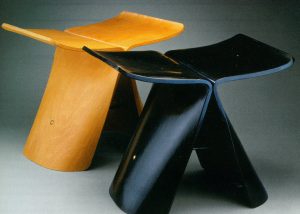 At the Gropius House, Bauhaus ideals remain alive, and throughout Gropius's life, he and his wife Ise continued to add newly designed furnishings that reflected their belief in the marriage of design and industry.  In keeping with Bauhaus philosophy, every aspect of the house and its surrounding landscape was planned for maximum efficiency and simplicity of design.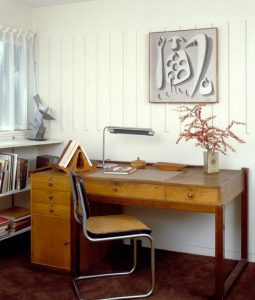 Two years after Mrs. Gropius's death in 1983, the Gropius House opened as a historic house museum. The house contains a significant collection of furniture designed by Marcel Breuer  and fabricated in the Bauhaus workshops. The house also contains works by Eero Saarinen, Joan Miró, and Herbert Bayer that were given as gifts to Walter Gropius. With all the family possessions still in place, the house has an cohesiveness rarely found in house museums.
All images are "Courtesy of Historic New England."
Location: Gropius House. 68 Baker Bridge Road, Lincoln, Mass. 01773
Dates: Sat and Sun, until May 31
Hours: 11 – 4pm, Tours on the hour
Tel: 781-259-8098
historicnewengland.org/historic-properties/homes/Gropius%20House
For Regional Information, Restaurants & Attractions: merrimackvalley.org