Tag Archive
activity
art
artist
Austria
Canada
children
city
CostSaver
display
drive i-95
Drivei-95
entertainment
Europe
event
exhibit
family
festival
Florida
food
France
free
fun
historic
History
landmark
live
local
London
Museum
music
performance
Restaurant
roadtrip
shop
show
sights
sightseeing
tour
tourist
Trafalgar
travel
travelblogger
USA
view
world
The first annual Oinktoberfest will be held at the American Legion Grounds in Roanoke Rapids, NC. The gates will open at 2pm and live music starts at 3pm and the live music won't disappoint.
Included in the price of the ticket is the entertainment, which includes four bands playing live for you plus all you can eat of some of the finest BBQ and Sides  served by FoSho from Emporia, VA. Food will include BBQ Pork & Chicken along with the sides and sweet and unsweet tea.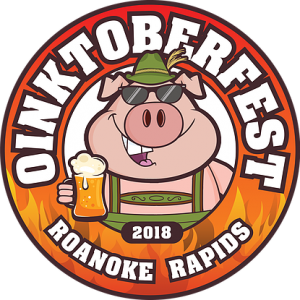 The reason for this event is to help their local Sheriff, Wes Tripp, and his program raise money to buy bicycles benefiting the Kids of Halifax County, NC. This event will also benefit the American Legion and the Veterans Museum of Roanoke Rapids, NC.
Live Music, BBQ, and Good Times – go out and join an afternoon of fun and help out a great cause. Please note: No Tickets Will Be Sold At The Gates and this event has limited tickets, Get Your Tickets Here ...Get Tickets
SCHEDULE OF EVENTS…
3 – 4pm: The 7100 Band (Rock and Country)
4:30 – 5:30pm: Tommy McCoy (Blues)
6 – 7:30pm: Sidewinder Reunion (Rock)
8 – 9:30pm: Colt Ford
Event Will Be Held Rain or Shine.
Location: 717 American Legion Rd , Roanoke Rapids, NC 27870
Date: Sat, Oct 6, 2018
Time: 3pm-9:30pm (Gates open at 2 pm)
Tel: 252-536-3115
oinktoberfestnc.com
For Regional Accommodations, Restaurants & Attractions: visithalifax.com
Bring your little ones to A Fairy Tale Festival & Adventure, a magical and enchanted festival full of characters from all your favorite fairy tales, benefiting the Sandhills Children's Center.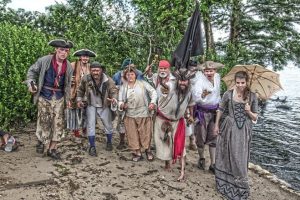 Be ready to spend your day dancing with the trolls, princesses, pirates, fairies, elves and mermaids. Maybe join a treasure hunt with the pirates, unless they make you walk the plank. Go to the Mad Hatter's tea party. There will be horse and carriage rides, hot-air balloon rides, face painting, story telling, tattoos, arts & crafts, food trucks and more.
You can find tickets to additional experiences like the Mad Hatter Tea Party, horse drawn carriage rides and early admission by clicking here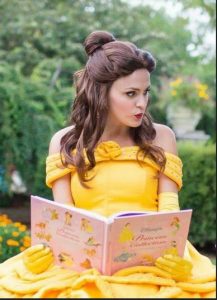 Everyone is encouraged to come dressed in  costumes,  not just the kids but also the kids at heart. Make sure to bring your camera for plenty of magical photo opportunities.
The festival will be fun for the whole family, but especially designed for children 12 years of age and younger. This event will be held rain or shine.  For additional festival information and to purchase admission tickets, you can click here.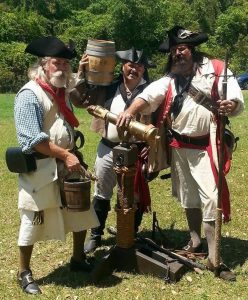 Location: Carolina Horse Park, 2814 Montrose Road, Raeford, NC 28376
Date: Sat, June 23, 2018
Time: 11am – 6pm
IndelibleProductions.net
For Regional Accommodations, Restaurants & Attractions: visitfayettevillenc
'Tis the day after Christmas, and throughout Blithewold the beautiful decorations and a fragrance of cinnamon and cloves linger. All the hustle and bustle of the holidays is winding down, so come share the last of the season's magic with your family and friends.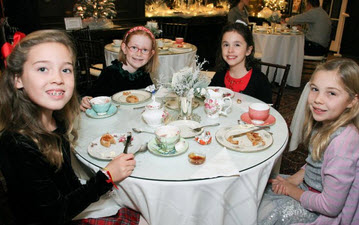 Children are welcome to come dressed in their finest pajamas and nightgowns, and enjoy goodies and treats one last time before the decorations come down. After tea sandwiches, cookies, fresh-baked scones and a warm pot of tea, children will sit around the fireplace to enjoy one last holiday story.
Blithewold is a 33-acre summer estate with grand views of Narragansett Bay and is nationally significant in American history as one of the most fully developed and authentic examples of the Country Place Era.
Seating is limited, Advance registration required.  Click to purchase your seat: Tuesday, December 26
Location: Blithewold Mansion, Gardens & Arboretum  101 Ferry Rd, Bristol, RI 02809
Date: Tues, Dec 26, 2017
Time: 5 – 6:30 PM
Tel: 401-253-2707
blithewold.org/event/tis-day-christmas-childrens-tea
For Regional Accommodations, Restaurants & Attractions: goprovidence.com
Join the Carroll County Farm Museum for a Chincoteague Pony-themed tea. Program includes: book signing, luncheon and meet a real Chincoteague pony.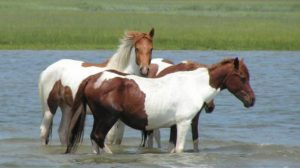 Tea features a boxed lunch with ice cream and lemonade. After tea, learn about the Chincoteague ponies and their wetlands with fun facts, colorful slides and inspirational stories with a presentation given by children's author Lois Syzmanski  on the wild ponies of Chincoteague.
Afterwards, visit with a real Chincoteague Pony and horse trainer, Summer Barrick.
Spots are limited. Reservations by September 15 –  800-654-4645.
Location: Carroll County Farm Museum, 500 S Center St, Westminster, MD 21157
Date: Sat,  Sept 30, 2017
Time: 11 – 1pm
Tel: 800-654-4645
carrollcountyfarmmuseum.org/event/pony-tea/?instance_id=438
For Regional Accommodations, Restaurants & Attractions: carrollcountytourism.org
Walk into a medieval  fairytale and experience what a spring festival might have been like in 12th century Nottingham England. Fantasy takes flight when you step back to the past at Robin Hood's Faire. Witness singing, dancing and magic throughout the faire, listen to old world music performed live on stage and in the streets and watch Robin Hood and his Merry Men stop Prince John's villainy.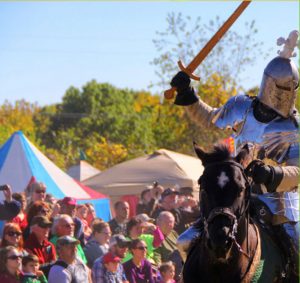 This amusing and colorful festival offers continuous themed entertainment throughout the day and some special events including:  The Mayor of Nottingham's Bingo Brunch, Princess Tea Time, Archery & Archery Tag, Opening Ceremony, Daily Tournaments, Paragon Jousting, parade, Prince John's Plot and join the Merry Men interactive show. For a complete schedule of events: robinhoodsfaire.com/shops-and-crafts/show-information/show-schedule/
The Faire has featured weekends, with activities geared to themes:
May 13, 14 – Pet Weekend– Open up a whole new world for your pet when you attend Robin Hood's Faire "Pet Weekend". Participate in daily contests with your pet to win prizes or just watch shows, shop, and enjoy the day. robinhoodsfaire.com/may-13-14-pet-weekend/
May 20-21 – Fantasy & Fairies Weekend- Anything is possible with fairy magic as visitors from a variety of places and times are pulled from the future and past to Robin Hood's Faire. Come as you are or consider dressing as a fairy or play someone from history or the future. robinhoodsfaire.com/fantasy-fairy-weekend-may-20-21/
May 27, 28, 29 – Bromance & Brew Weekend-What could be better than hanging out with your guy friends, competing against each other in manly contests, and sharing a cold craft brew? Guys will enjoy this weekend and  ladies, Sunday is a vow renewals with Friar Tuck.  robinhoodsfaire.com/bromance-brew-weekend-may-27-28-29/
Robin Hood's Faire runs every Saturday, Sunday, and Memorial Day from May 13-29, 2017 (11 am to 7pm). Tickets to the festival are available at the Faire on all days of the show. All food, drink, and games are cash only.
Location: North Haven Fairgrounds, 300 Washington Ave, North Haven, CT 06473
Dates: May 13 — 29, opened Sat, Sun & Memorial Day
Hours: 11– 7pm
Tel: 860-478-5954
robinhoodsfaire.com
For Regional Accommodations, Restaurants & Attractions: visitnewhaven.com
The Flagler Museum invites you to tumble down the rabbit hole and enjoy all the splendor of their "Mad Hatter's Tea Party".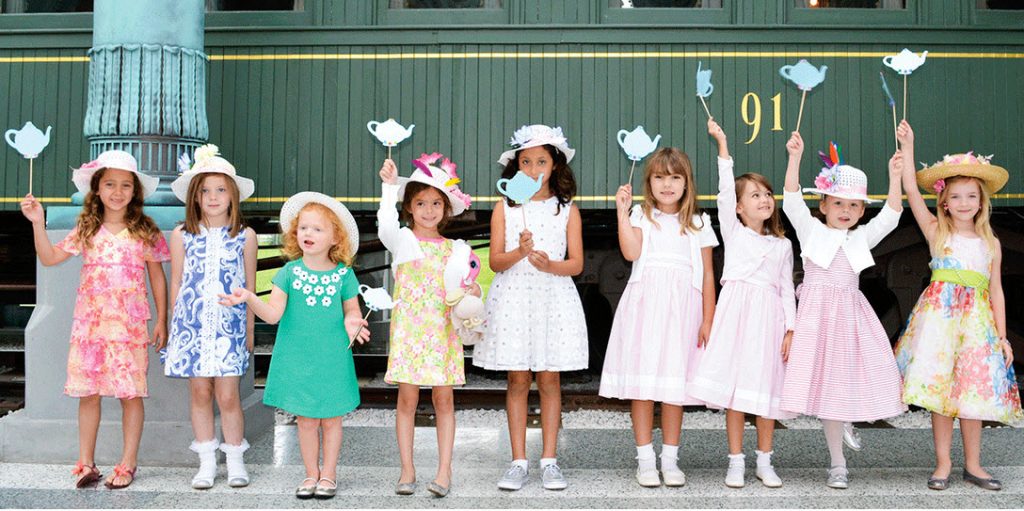 Families are invited to come dressed for Tea on Saturday, March 11th, 2017 at the enchanting ambiance of the Flagler Museum. The morning will commence at 10am with parents and children creating their own festive bonnets and top hats.
Sporting their fashionable masterpieces, parents and children will then be entertained by a  story from "Alice's Adventures in Wonderland" and learn proper table etiquette from the Mad Hatter.
The ending is as divine as the start,  culminating with a Gilded Age style tea lunch in the Museum's Café des Beaux-Arts, designed in the style of a nineteenth-century Beaux Arts railway palace. Families will be delighted with an assortment complete with dainty tea sandwiches, traditional scones, and sweets.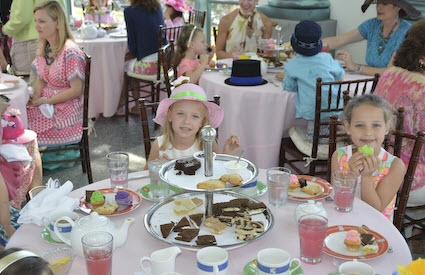 Space is limited, advance purchase is required. To Buy Tickets: flaglermuseum.us/museum-store/mad-hatter-tea-party
For those of you unable to make this charming event, fortunate for you that the Flagler Museum offers an afternoon tea each day, which features an array of delicacies and refreshments reminiscent of the elegance of entertaining during the Gilded Age. Don't miss the chance to treat yourself to a a selection of gourmet tea sandwiches, traditional scones, and sweets complemented by the Flagler Museum's own Whitehall Special Blend™ tea, and served on exquisite Whitehall Collection™ china. Hours: 11:30 – 2:30pm Tues – Sat, 12 – 3 pm on Sun

Photo Courtesy of: © Flagler Museum
Location: One Whitehall Way, Palm Beach, FL 33480
Date: Sat., March 11, 2017
Time: 10am
Tel: 561- 655-2833
flaglermuseum.us
For Regional Accommodations, Restaurants & Attractions: thepalmbeaches.com