Tag Archive
activity
annual
art
artist
Canada
children
city
community
contest
country
craft
display
downtown
drive i-95
Drivei-95
drivei95
entertainment
event
family
festival
Florida
food
free
fun
game
historic
History
house
Island
live
local
Museum
music
national
North Carolina
prize
Restaurant
roadtrip
shop
show
tour
travel
travelblogger
USA
world
Looking for something completely different to do on a Sunday, tired of the same old, same old…how about brunch and a drag show? Join a fabulous all-star cast of Drag Queens for a Drag Diva Brunch. The hysterical all-ages drag brunch takes place Sundays at noon at The Queen Wilmington.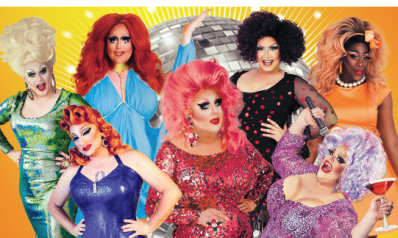 Each general admission ticket includes not only the hilariously entertaining show but also your entree and first mimosa or Bloody Mary  (21+ only for alcohol).
Seating begins at noon and while you are being seated the cast of queens will mingle with you making sure you are ready to have a great time. The show starts at 1 pm and runs about 90 minutes. Each show has about 11 performances of pure fabulousness.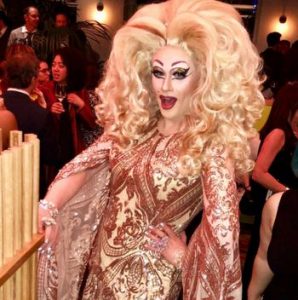 Although the Drag Diva Brunch is appropriate for all ages, keep in mind that it's a Drag Show. The show is described as fun and flirty. The emcees occasionally use adult humor and language, sometimes naughty, but the show is never raunchy, and always fun.
Get ready to have the most amusing and entertaining time at brunch you'll ever have.  The shows feel like a big party and everyone is invited in on the fun.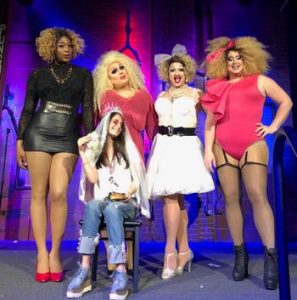 Location: The Queen Wilmington, 500 N. Market St., Wilmington, DE 19801
Dates: Sun, June 24,  July 1, July 8, July 17, July 22, July 29
Time: Doors open at 12pm, show starts at 1pm
Tel: 202-730-3331
dragdivabrunch.com
For Regional Accommodations, Restaurants & Attractions: visitwilmingtonde.com
Named among the Top 10 criterium bike races in the country by USA Cycling, the Wilmington Grand Prix will celebrate its 11th anniversary May 19-21, 2017.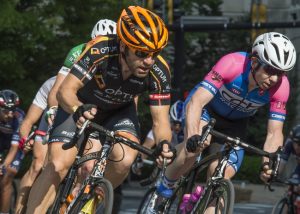 This international cycling event includes a free six-block street festival, a parade, a bucket-list recreational ride through a dozen world-class cultural attractions, sidewalk cafes, live music, demonstrations and a variety of free family rides and attractions.

The action starts Friday night (May 19) with the Monkey Hill Time Trial, a 3.2-mile race against the clock through Wilmington's Brandywine Park. Saturday (May 20) will feature two amateur races in the morning, culminating with the Women's Pro and Men's Pro races in the afternoon. Sunday (May 21) will see the return of the Seventh Annual Governor's Ride and the Sixth Annual Delaware Gran Fondo. Last year's Gran Fondo attracted cyclists from 15 states and three countries by offering them a scenic tour through the Brandywine Valley and some of Delaware's most-prized cultural attractions.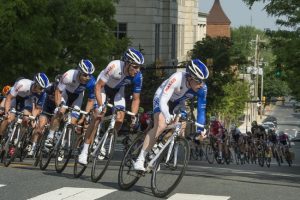 You do not have to be a cycling fan to enjoy Downtown Wilmington's largest outdoor event. Visit website for more information and schedule. Enjoy lunch and watch the races with a table right on the course. This event is held rain or shine.
Location: Downtown Wilmington, 818 Market Street, Wilmington, DE 19801
Dates: May 19-21, 2017
Hours: May 19 – 5 pm—8 pm, May 20 – 11 am —5 pm, May 21 – 8 am —5 pm
Tel: 302-655-6483
wilmgrandprix.com
For Regional Accommodations, Restaurants & Attractions: visitwilmingtonde.com
Dinosaur Revolution is a traveling exhibition staged  at the Delaware Museum of Natural History. This is a creative learning experience within a maze setting. The interactive maze is mentally and physically engaging and offers a fun and hands-on way to explore the fascinating prehistoric world of dinosaurs.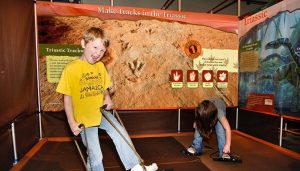 Uncover the facts, fictions, and fossils of Dinosaur Revolution as visitors can experience reptilian role-play activities by LIVING LARGE. Undertake three Mesozoic Missions spanning 150 million years that dinosaurs ruled the Earth and mimic dinosaur behavior; become a junior paleontologist and find evidence of dinosaur doings while learning why dinosaurs are one of the most successful survivors in earth's history; and unearth a shocking discovery: dinosaurs may not be extinct!
Dinosaur Revolution blends learning and play, inviting visitors to investigate all things dinosaur while challenging your knowledge, presenting new discoveries, and debunking popular myths.
Location: Delaware Museum of Natural History, 4840 Kennett Pike, Wilmington, DE 19807
Dates: until – May 29, 2017
Hours: Mon – Sat: 9:30 – 4:30pm, Sun: Noon – 4:30pm
Tel: 302-658-9111
delmnh.org/event/dinosaur-revolution
For Regional Accommodations, Restaurants & Attractions: visitwilmingtonde.com