Tag Archive
activity
architecture
art
artist
building
Canada
children
city
CostSaver
downtown
drive i-95
entertainment
Europe
event
exhibit
family
festival
Florida
food
fun
historic
History
landmark
local
Museum
music
Nature
New Zealand
Ontario
roadtrip
sculpture
Seattle
show
sights
sightseeing
tour
tourist
Trafalgar
travel
travelblogger
view
Washington
Washington State
water
world
Just like all over the world, people of similar backgrounds form social circles to keep their heritage intact. In Cambridge, NZ, we were invited to this Maori gathering to make our own poi balls. The balls are attached to long strings and swung rhythmically, one in each hand. Today, the women dancers perform the Maori poi. Men used it for strength and coordination and they were also used as a weapon during a battle. It is really hard to spin those balls.
.
Here you can imagine dancing at a ball in a palace in Queen Victoria's days. Her gown appears at the end of the video.
.
Trying to decide how to bring in the New Year? How about a  family-friendly, FREE celebration " Downtown 31st" – Finale Event held for kids and adults in Riverfront Park and at Market Square for teens, both  in downtown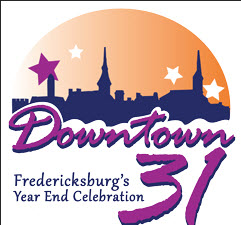 Fredericksburg. This alcohol-free event has an early countdown and is a fun way to culminate the New Year with family and friends of all ages.
With loads of entertainment: Live Music and Dancing, Teen Area, Children's Area, Games & Interactive Activities, Line Dancers , Entertainers, Crafts, Moon bounce, Food Vendors, Snow Maze, and Burn regrets and share new resolutions. There's definitely something for everyone at this street party.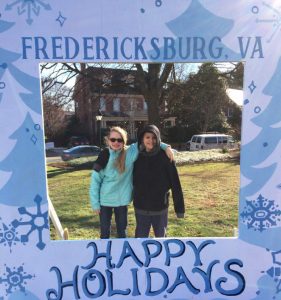 The piece de resistance is the Ping Pong Ball Drop at 9 pm that will be dropping 3,000+ ping pong balls including 100+ winning prize balls. Be sure to check out the selfie holiday cards in Riverfront Park.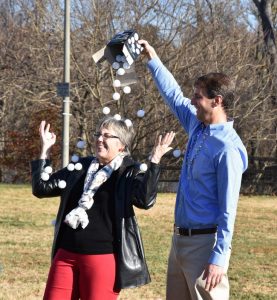 Location: Riverfront Park, 600 Sophia St., Fredericksburg, VA 22401
Date: Sat, Dec 31, 2016
Time: 5 pm – 9 pm
Tel: 540-372-1086
downtown31.com/finale-event
For Regional Accommodations, Restaurants & Attractions: visitfred.com
It's really hard to beat Shaq O'Neal at his own game, especially since he's so tall (7 ft, 1 in). I tried this at the Sports Memorabilia Museum in Boca.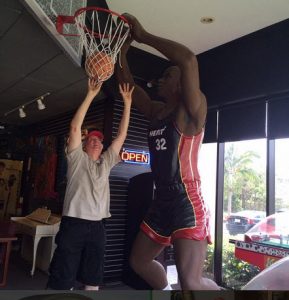 The Hotel Bayerischer Hof was opened in 1841 because King Ludwig I wished to have a comfortable place for his guests to stay. (What – no extra rooms in his gi-normous palace?). Today it is still a gorgeous 5-star hotel, but we think the best places are on the roof and in the basement.
Palais Keller, situated in the old salt cellar from the Middle Ages, is an inexpensive but delicious place to dine on traditional Bavarian food. Go down the stone steps to this bustling restaurant with waitresses sporting frilly aprons, carrying big mugs of Lowenbrau beer and wearing big smiles. The folkloric atmosphere only adds to the taste of the veal in cream sauce with spaetzle, potato salad, sauerkraut, bread dumplings, weiswursts and cheese wursts, along with pretzels with mustard.
After you've dined head for the roof, to the Blue Spa Bar & Lounge. Have a drink in the sky and take in the birds-eye view of all of Munich before you.
In 1897 Herrmann Volkhardt bought the hotel, and today Innegrit Volkhardt, the fourth generation, is the General Manager.  It was bombed in WWII; Falk Volkhardt, the son of Hermann  made an amazing discovery under the ruins of the destroyed hotel – the Spiegelsaal (Mirror Hall) had survived almost intact.  In October 1945, this was where he opened the first restaurant in the centre of Munich after the war.
The first included meal in the Cosmos: Prague Vienna Budapest tour was an entree into the hearty meals to come. It started off with a beef broth with thin noodles and small tidbits of beef.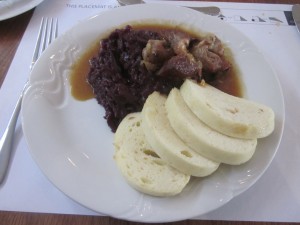 The main course was roasted pork  in a flavorful beer gravy with a side of  red cabbage and bread "dumplings". These were new to most of the travelers. Rather than a round doughy ball which we expected, these were more like slices of rye bread sitting in the gravy – so easy to lap it up.
Dessert was a light tiramisu served in a tumbler. Good start!