Tag Archive
activity
architecture
art
artist
Austria
Canada
children
city
city view
CostSaver
downtown
drive i-95
entertainment
Europe
event
exhibit
family
festival
Florida
food
free
fun
historic
History
landmark
local
London
Museum
music
Nature
Ontario
roadtrip
Seattle
show
sights
sightseeing
tour
tourist
Trafalgar
travel
travelblogger
view
Washington
Washington State
world
At the Heritage Discovery Center we were treated to a meal described in the journals of Group of Seven painters who created their art here about a hundred years ago. The first course for us had been an entire meal for them – about ten pounds of onions. Though it doesn't sound tantalizing, it was scrumptious, as they caramelized the onions and served them with homemade bread and butter.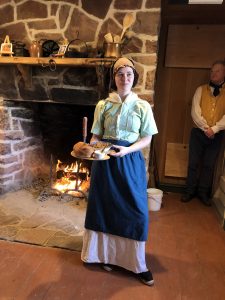 To fully understand the impetus and experience of the Group of Seven Canadian painters' time in Algoma County, the Theatre in Motion is featuring a one-man show called Moments in Algoma, This group of Seven "experience" has an actor portraying painter Lawren Harris. It's being shown at the Heritage Discovery Center.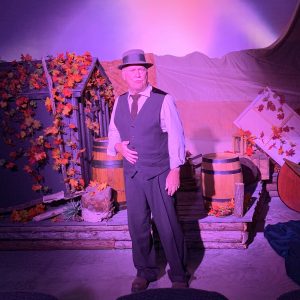 Have fun looking for the trompe l'oeil Gian Lorenzo Bernini planned in the center of St Peter's Square. There are 2 semi-circles surrounded by 4 rows of columns. You can see the rows from any place in the piazza except from 2 spots (look for the metal plates in the ground) where the illusion allows you to see only 1 row of columns and not the four.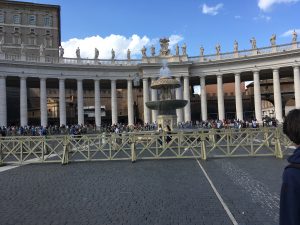 During this year's holiday season, families will be able to enjoy a festive drive through experience at Daytona International Speedway. The "World Center of Racing" will be transformed with hundreds of light displays into a holiday spectacle, a 1.5 mile long Magic of Lights, using the latest in LED and digital animation technologies specifically designed for this iconic venue.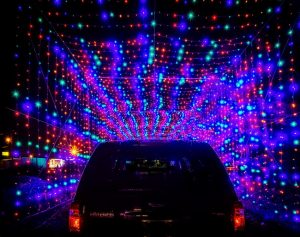 Experience the holiday spirit drive-through from the comfort of your own car. At every turn, and in every direction, the magical route is overflowing with spectacular light displays and animations. Be transfixed when Santa's team of reindeer cross in flight above your vehicle, see the sweetest 200-foot long Candy Cane Lane, a delightful Snowflake Forest and even more festivities.
Magic of Lights is a fun and memorable family entertainment. To commemorate the season of giving a portion of every ticket to Magic of Lights benefits the Florida Hospital Foundation.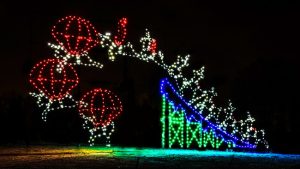 Location: Daytona International Speedway, 1801 West International Speedway Blvd, Daytona Beach, FL 32114
Dates: until Dec 31st, 2018
Hours: every night from dusk – 10 pm
Tel: 330-441-4255
magicoflights.com/daytona
For Regional Accommodations, Restaurants & Attractions: daytonabeach.com
Join the excitement of the 14th Annual Darlington Car Hauler Parade and Racefest featuring NASCAR Monster Energy Cup Teams transporters making their way through cheering fans from the Florence Civic Center to the Darlington Square and into the track that's "Too Tough to Tame" – Darlington Raceway.
There is plenty of FUN for the whole family, beginning at the Florence Civic Center with entertainment and live music. Kids play all afternoon for FREE on the KidsZone inflatable ride and games. The Game Truck will bring a wide selection of games for Xbox360, Wii and PS3 and can accommodate up to 16 players at one time. There will be refreshments for purchase with the proceeds  supporting Camp Pee Dee Pride.
The main attraction continues to be the NASCAR transporters, which fans can take photos with with their favorite team's hauler and driver before the haulers take off. This year famous former drivers are back such as Hut Stricklin, former champ of NASCAR's Dash Series, and Donnie Allison, who won ten races in the Cup Series.
Fans will enjoy the exciting silent auction full of great NASCAR items and race memorabilia. Proceeds benefit local charities.
At 7 p.m. the parade of NASCAR haulers leave the Florence Civic Center and make the 12-mile trek to RaceFest on the Darlington Square, where there will be more entertainment, food, a car show and an incredible fireworks display. The transports will continue through Darlington until they reach the track Darlington Raceway where they can park, unload and begin preparation for the Bojangles' Southern 500 race taking place on on September 2nd.
As if it could not get any better, admission to the Darlington Car Hauler Parade is FREE.
Location: Florence Center, 3300 W Radio Dr , Florence, SC 29501
Date: Thurs, Aug 30, 2018
Time: 4pm – 7pm
Tel: 800-325-9005
darlingtoncarhaulerparade.com
For Regional Accommodations, Restaurants & Attractions: visitflo.com
Bring your little ones to A Fairy Tale Festival & Adventure, a magical and enchanted festival full of characters from all your favorite fairy tales, benefiting the Sandhills Children's Center.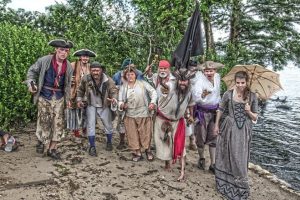 Be ready to spend your day dancing with the trolls, princesses, pirates, fairies, elves and mermaids. Maybe join a treasure hunt with the pirates, unless they make you walk the plank. Go to the Mad Hatter's tea party. There will be horse and carriage rides, hot-air balloon rides, face painting, story telling, tattoos, arts & crafts, food trucks and more.
You can find tickets to additional experiences like the Mad Hatter Tea Party, horse drawn carriage rides and early admission by clicking here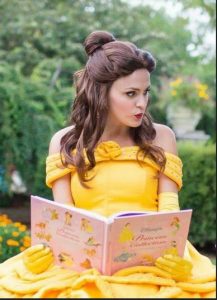 Everyone is encouraged to come dressed in  costumes,  not just the kids but also the kids at heart. Make sure to bring your camera for plenty of magical photo opportunities.
The festival will be fun for the whole family, but especially designed for children 12 years of age and younger. This event will be held rain or shine.  For additional festival information and to purchase admission tickets, you can click here.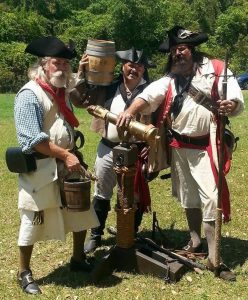 Location: Carolina Horse Park, 2814 Montrose Road, Raeford, NC 28376
Date: Sat, June 23, 2018
Time: 11am – 6pm
IndelibleProductions.net
For Regional Accommodations, Restaurants & Attractions: visitfayettevillenc
elebrate the 10th anniversary of Kites Against Cancer as the sky above Hampton Beach becomes filled with kites of all colors as friends and neighbors gather to honor and remember loved ones affected by cancer.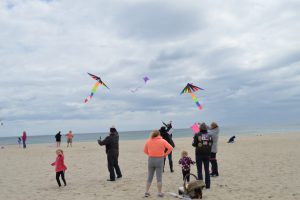 This inspirational family event kicks off with Zumba® at 11:00 a.m., followed by kite flying and decorating, face painting, raffles, refreshments, music and more.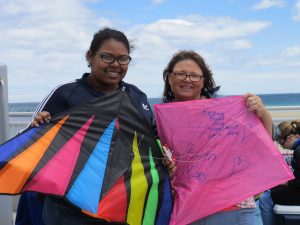 Special kites available the day of the event. Participants are encouraged to decorate or personalize their kites in memory or in honor of a loved one. Kites will fill the sky as a sign of hope and support for those affected by cancer. Event proceeds benefit programs and services at Exeter Hospital's Center for Cancer Care.
Unable to attend?  Show your support with a virtual kite and still be part of this special event. With your $10 donation towards a virtual kite, your loved one will be honored and remembered.  Their name will be added to a large kite, which will be flown during the event.  Click here to purchase a virtual kite.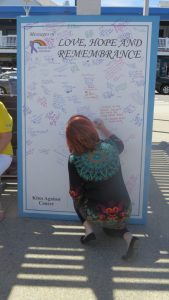 Location: Hampton Beach (at the Oceanfront Pavilion), Hampton, NH 03842
Date: Sun, May 20, 2018
Time: 11-3pm
Tel: 603-580-6668
unitedinwellness.org/events/kites-against-cancer/
For Regional Accommodations, Restaurants & Attractions: portsmouthnh.com
Every winter, throughout the months of January and February, the Jekyll Island Authority hosts a beach treasure hunt known as Island Treasures.

The origin of the event dates back to the early 1900s, when fishermen used glass floats as markers on their nets. Occasionally, the floats would break loose and wash ashore for lucky beachcombers to find and keep. Collecting the rare, highly sought-after glass floats became a hobby in the 1950s.
On Jekyll Island, the tradition continues with the annual Island Treasures event. Artists from across the country are selected to create one-of-a-kind glass floats. Colorful hand-crafted glass floats or globes, similar to the ones once used on fishing nets, are created by glass artisans from across the country.  New for this year, treasure hunters will now hunt for clear, plastic globes that can be exchanged for a handmade glass float at the Jekyll Island Guest Information Center.
Island Treasures are hidden daily, always  in plain view and public spaces. The treasures will never be placed in the dunes, marshes, animal habitats or private property. And, each weekend, double the number of globes hidden around the island.
Inside each plastic globe,  lucky treasure hunters will find a card with instructions to take the globe to the Jekyll Island Guest Information Center. Each card will have a number that corresponds to a real, handcrafted Island Treasure. Hunters will be limited to one glass float per household per year, increasing everyone's chance to find a glass float. Hunters will also receive a certificate of authenticity and artist biography for their one-of-a-kind float. The Guest Information Center will be open daily, 9 a.m. – 6 p.m.
This Island Treasures event is FREE and lots of fun for all ages and as a bonus you get to explore this beautiful island.
Location: Jekyll Island Guest Information Center, 901 Downing Musgrove Causeway
Jekyll Island, GA 31527
Date: until Feb 28, 2018
Time: Open daily, 9 -6pm
Tel: 912- 635-3636 or 1-877-4-Jekyll
jekyllisland.com/signatureevents/island-treasures
For Regional accommodations, Restaurants & Attractions: jekyllisland.com, goldenisles.com
If you're getting stiff from all that driving or the kids are just suffering from cabin fever from being in the car for so long, here is your perfect solution. The City of Dillon's Wellness Center is approximately half way between New York and Miami. Why not stop and workout the kinks of travel or walk off that lunch while enjoy their facility.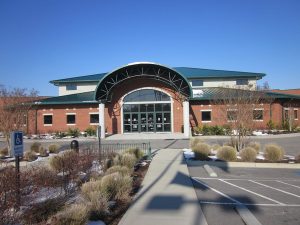 You are welcome to use (for FREE) the 1/2 mile lighted outdoor walking path outside the complex , which is open 24/7 and dogs on a leash are always welcome.
You can buy a day pass for a mere $5 to go inside and use the city of Dillon's 40,000 sq ft indoor sport and fitness complex that includes state-of-the-art cardiovascular equipment, weight machines, a free weights room and an aerobics & dance room. At the indoor sports complex you can let the kids play basketball, volleyball, or compete in a game of  ping pong.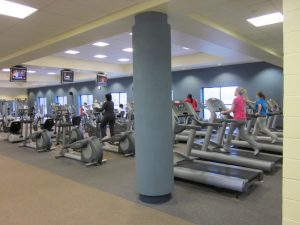 In addition they have a gym, dry sauna, locker rooms/showers, lounge, wireless internet, cable TV and trained staff.  not Take a break and take advantage of this very inviting and clean gymnasium and fitness center.
Location: 1647 Commerce Dr, Dillon, South Carolina
Hours: Mon – Fri 5:30am – 8:30pm , Sat 8am – 5pm , Sun 2 – 5pm
Tel: 843-774-5115
cityofdillonsc.us/residents/wellness_center.php
For Regional Accommodations, Restaurants & Attractions: cityofdillonsc.us