Tag Archive
activity
architecture
art
artist
building
Canada
children
city
CostSaver
downtown
drive i-95
entertainment
Europe
event
exhibit
family
festival
Florida
food
fun
historic
History
landmark
local
Museum
music
Nature
New Zealand
Ontario
roadtrip
sculpture
Seattle
show
sights
sightseeing
tour
tourist
Trafalgar
travel
travelblogger
view
Washington
Washington State
water
world
This fun animal pool garden is just one of creative gardens in the Hamilton Gardens. Some of the others are: English Flower Garden, Italian Renaissance Garden, Te Parapara Garden, Japanese Garden of Contemplation, Tudor Garden and Indian Char Bagh Garden.
Even the rides on the escalators inside the Seattle Public Library have artistically beautiful views.
Who would guess a shoe museum could be such fun, so informative and so creative? The history, the designers, the famous shoes and the oddities will please just about anyone who comes here.
Established in 1877 part of a vibrant creative community, the RISD Museum's art represents diverse cultures from ancient times to the present. Their newest featured exhibit – From the Loom of a Goddess: Reverberations of Guatemalan Mayan Weaving Costume and Textiles is presently on display.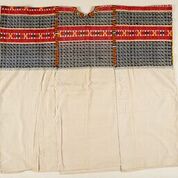 At the heart of Guatemalan Maya culture lies weaving. For more than 2,000 years, Maya women have woven intricate textiles on backstrap looms, and this exhibition celebrates Maya weaving today in southern New England's thriving Guatemalan heritage community. The objects on view include textiles and garments made before 1917 and donated as a collection to the RISD Museum in 1982.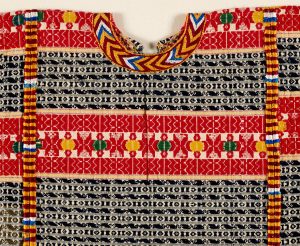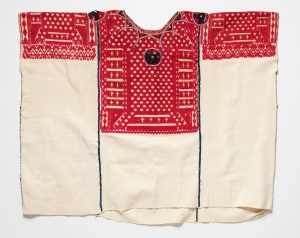 Displayed alongside these historic pieces are new works by Providence artist Sandra Lopez Naz and videos commissioned from local artists that show the resonance of Maya culture within contemporary conversations about activism and artistic production.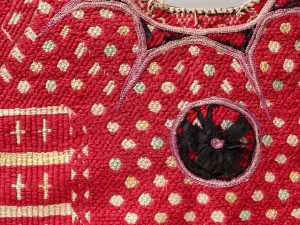 Exhibition Events:
Location: RISD Museum , 20 North Main Street, Providence, RI 02903
Date: until Aug 19, 2018
Hours: Tues–Sun, 10 -5 pm, 3rd Thursday of each month, open until 9 pm
Tel: 401-454-6500
risdmuseum.org
For Regional Accommodations, Restaurants & Attractions: goprovidence.com
The National Cherry Blossom Festival is one the nation's most cheerful springtime celebration. The 2018 Festival, March 20 – April 15, includes four weeks of events featuring diverse and creative programming promoting traditional and contemporary arts and culture, natural beauty, and community spirit.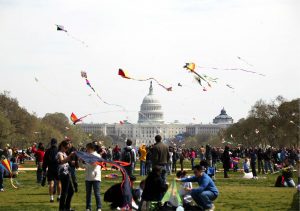 The National Cherry Blossom Festival is kicking off kite season. Held on the grounds of the Washington Monument near 17th Street and Constitution Avenue NW in Washington, DC, the Blossom Kite Festival is family-friendly, free and open to the public.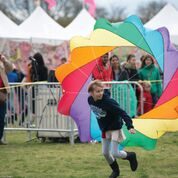 The seventh annual Blossom Kite Festival showcases the creativity of kite makers and skill of fliers from across the US and other countries through a variety of competitions and demonstrations, Rokkaku Battles and the Hot Tricks Showdown. Bring your own kites or children can make a kite at an activity station (while supplies last) to fly on the Public Field. Kites will also be available for purchase onsite.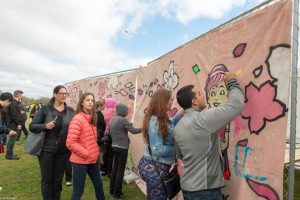 Photo Credit: National Cherry Blossom Festival
2018 Activity Schedule:
Competition and Demonstration Field
Kick-Off Parade…………………………….…………………………..10:00 AM
Kite Ballets & Demos…………………………………………….10:30 AM – 11:00 AM
Adult Kite Makers Competition……………………………….11:00 AM – 12:00 PM
Wind Jammers and Wings Over Washington…………….12:00 – 12:30 PM
Demonstrations…………………………………………………….……12:30 – 1:30 PM
Hot Tricks Showdown…………………………………………….1:30 – 2:30 PM
Rokkaku Battle………………………………………………………2:45 – 3:30 PM
Wind Jammers and Wings Over Washington………………3:30 – 4:00 PM
Kite Arch and Awards……………………………………………..4:00 – 4:30 PM
Family Field
Practice Fly for Youth Kite Makers……………………………10:30 – 11:00 A
Youth Kite Makers Competition……………………………….11:00 AM – 12:00 PM
Youth Kite Makers Awards………………………………………12:00 – 12:30 PM
Blossom Build-off Competition………………………………..12:30 – 1:45 PMBol Races………………………………………………………………2:00 – 4:30 PM
Location: Grounds of the Washington Monument, near 17th St NW and Constitution Ave., Washington, DC 20006
Date: Sat., March 31st, 2018 (Rain Date: Sun., April 1st, 2018)
Time: 10 AM – 4:30 PM
Tel: 877-442-5666
nationalcherryblossomfestival.org
Feeling creative and want to embrace the holiday spirit? Tis' the season to decorate! Why not add a fresh evergreen wreath to your home for the perfect festive touch this season. On Thursday, December 14th Moore Farms offers you the opportunity to create a dazzling garland to adorn the outside or inside of your home.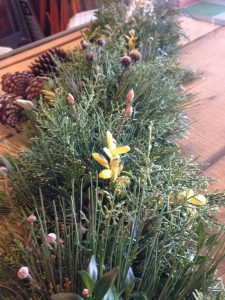 These handcrafted holiday garlands add natural beauty to your abode and in this class, you'll learn how to create wreaths by using fresh unique greenery, such as, cypress, arborvitae, magnolia, berries and dried materials found at Moore Farms Botanical Garden while making them into beautiful pieces of festive cheer. Create a fragrant and decorative display for the season and with proper care, it can last for months.
All materials needed to create your festive decor is provided. Class registration is limited to the first 18 participants and costs $30 per person so register quickly.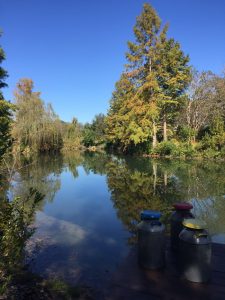 A tasty lunch is included in the program. If you have any special needs or dietary restrictions, please let them know.
Please click the "Buy Tickets" button to reserve your spot:  Buy Tickets
Location: Moore Farms Botanical Garden, 100 New Zion Road, Lake City, South Carolina 29560
Date: Thurs, Dec 14, 2017
Time: 10 – 2
Tel: 843-210-7582
moorefarmsbg.org
For Accommodations, Restaurants & Attractions: visitflo.com
Dinosaur Revolution is a traveling exhibition staged  at the Delaware Museum of Natural History. This is a creative learning experience within a maze setting. The interactive maze is mentally and physically engaging and offers a fun and hands-on way to explore the fascinating prehistoric world of dinosaurs.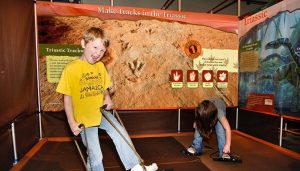 Uncover the facts, fictions, and fossils of Dinosaur Revolution as visitors can experience reptilian role-play activities by LIVING LARGE. Undertake three Mesozoic Missions spanning 150 million years that dinosaurs ruled the Earth and mimic dinosaur behavior; become a junior paleontologist and find evidence of dinosaur doings while learning why dinosaurs are one of the most successful survivors in earth's history; and unearth a shocking discovery: dinosaurs may not be extinct!
Dinosaur Revolution blends learning and play, inviting visitors to investigate all things dinosaur while challenging your knowledge, presenting new discoveries, and debunking popular myths.
Location: Delaware Museum of Natural History, 4840 Kennett Pike, Wilmington, DE 19807
Dates: until – May 29, 2017
Hours: Mon – Sat: 9:30 – 4:30pm, Sun: Noon – 4:30pm
Tel: 302-658-9111
delmnh.org/event/dinosaur-revolution
For Regional Accommodations, Restaurants & Attractions: visitwilmingtonde.com
Need a fun place to entertain the little ones for a few hours? Take them to Fascinate U Children's Museum and Amusement Center.
This children's museum was designed to be a hands-on experi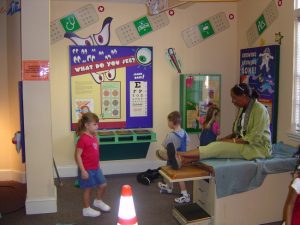 ence, all scaled to the size of children,  in which they try to connect young minds to their future through interactive experiences. Children can explore their world the way they learn best-through creative role-playing, and interaction with each other and their environment.
The museum is arranged as a "mini-city" where children can pretend while learning about jobs in the community. Some of their exhibits include: the Farm, the Army Fort, the Fire Station, the Post Office, the Grocery Store and a Stage Area.
In addition, they have a toddler room specially designed for children four and under , constructed as a mini-house, where little ones can develop their cognitive skills.
This is a special place that makes learning fun.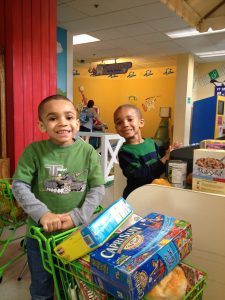 Location: Fascinate U Children's Museum, 116 Green St, Fayetteville, NC 28301
Hours: Mon: CLOSED, Tues: 9- 5, Wed: 9- 7, Thur: 9- 5, Fri: 9- 5, Sat: 10- 5, Sun: 12- 5
Tel: 910-829-9171
fascinate-u.com
For Regional Information, Restaurants & Attractions: visitfayettevillenc.com
:Put on your fairy wings and get to The Portsmouth Fairy House Tour. It's one of the largest fairy house tours around and takes place each fall in the historic South End Neighborhood of Portsmouth, New Hampshire. Presently in its 12th year, the Tour will feature over 200 handcrafted fairy houses built by creative professionals, local artists, florists, garden clubs, community members, families and students and will be on display on the grounds of Strawbery Banke Museum , Governor John Langdon House , Prescott Park  and Peirce Island. The annual Fairy House Tour attracts more than 8,000 families and fairies each year.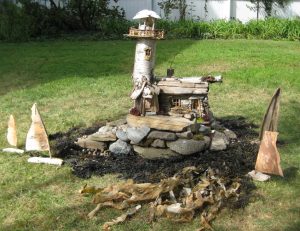 Inspired by local award-winning author and illustrator Tracy Kane's Fairy Houses Series® of books, which popularized fairy house building worldwide and served as the original inspiration for the Portsmouth Fairy House Tour. Tracy Kane will be on hand both days to greet fairy fans and sign books.
Visitors will also have the chance to see excepts from "Fairy Houses–the Ballet" performed both days on the Prescott Park Arts Festival Stage and see the magic of Tracy Kane's Forest Secrets brought to life by the NH Theatre Project in the Langdon grove. Families are also invited to build their own fairy house on Peirce Island where Basic materials will be provided, but you are welcome to bring your own special embellishments. For a complete list of activities: portsmouthfairyhousetour.com/activities–food.html

The centerpiece of the Tour is the Artists Invitational competition. Ten select fairy houses build by imaginative connoisseurs will be judged by a panel of three judges, including Fairy Houses Series® Author/ Illustrator, Tracy Kane.
Tour Summary:
Ticket includes entrance to Strawbery Banke and Governor John Langdon House
Meet Tracy Kane, author/illustrator of the multi-award winning Fairy Houses Series® of books and video.
Artists Invitation
Excepts from "Fairy Houses–the Ballet" performed both days on the Prescott Park Arts Festival Stage
See the magic of Tracy Kane's books brought to life by the NH Theatre Project in the Langdon grove
Build your own Fairy House on Peirce Island and help create the World's Largest Fairy Houses Village
The Amazing Bubble Machine
All within walking distance
FREE PARKING available at Peirce Island
Tickets and tour maps are available by the flag pole at Prescott Park, Governor John Langdon House, and on Peirce Island (by the main parking areas).
Location: various -Portsmouth, NH 03801
Date: Sat & Sun, Sept 24 & 25 2016
Time: 11am till 3pm Rain or Shine
Tel: 603-659-1300
portsmouthfairyhousetour.com
For Regional Accommodations, Restaurants & Attractions: goportsmouthnh.com