Tag Archive
activity
architecture
art
artist
building
Canada
children
city
CostSaver
downtown
drive i-95
entertainment
Europe
event
exhibit
family
festival
Florida
food
fun
historic
History
landmark
local
Museum
music
Nature
New Zealand
Ontario
roadtrip
sculpture
Seattle
show
sights
sightseeing
tour
tourist
Trafalgar
travel
travelblogger
view
Washington
Washington State
water
world
Raise funds by diving into the frigid Atlantic Ocean in New Castle, NH to benefit the thousands of animals that will turn to the NHSPCA in need of warmth, nourishment, medical care and love this year.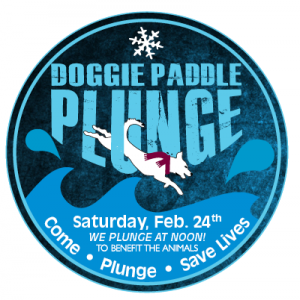 Are you willing to freeze your tail off for the animals? Join the New Hampshire SPCA's 8th Annual Doggie Paddle Plunge. Take the plunge for New Hampshire homeless animals. Register, raise funds, and dive into the frigid Atlantic Ocean alongside hundreds of other animal lovers on February 24th in New Castle.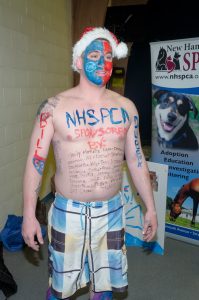 Don't want to freeze but want to support the animals? Register as a Virtual Plunger for $15 and raise funds without diving. Or make a donation to one of the many excited Plungers to help them reach their goal. No matter what you choose, you're supporting animals in need.
Funds raised will help the New Hampshire SPCA continue its lifesaving mission. Now this is a cause worthy of freezing your tail off. Four-legged friends can watch from the beach but no doggie plungers permitted.
Location: New Castle Great Island Common, 301 Wentworth Rd, New Castle, NH 03854
Date: Saturday Feb 24, 2018
Time: 10am – 2:30 pm
Tel: 603-772-2921
nhspca.org/Doggie-Paddle-Plunge
For Regional Accommodations, Restaurants & Attractions: portsmouthnh.com
National Museum of the Mighty Eighth Air Force – Wow, right in the middle of their combat gallery you can watch volunteers restore the fuselage of a WWII B-17 bomber. It was unnerving to find out that the aluminum is so thin that your finger can make it wiggle.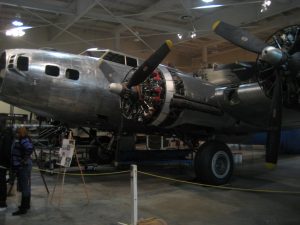 Hear first-hand stories of brave men and women who were not only pilots, but navigators, ground crew, radio operators or even POW's from 1942-1945. You can set the stage watching a 20 min. movie depicting the perils of a World War II strategic bombing mission over Nazi Germany, where at times 60% of the flights were one way (now that's bravery).
Find the story about Tyre C. Weaver, who was so badly wounded that he asked to be thrown from his plane to parachute into enemy territory hoping to receive medical
treatment, and of the 10-year old girl who found him.
Learn about Jacqueline Cochran who founded the women's air force and flew every plane, and Nancy Harkness Love, who delivered planes, tested them and towed targets, and Ann Baumgartner Carl, the first woman to pilot a jet.
Peer into a MIG 21 nose section. See if you can find the dollar bill signed by Clark Gable or what tora tora tora means. There's a museum store, and outside you can view an F-4C Phantom, MiG-17A and B47 bomber.
Location: National Museum of the Mighty Eighth Air Force,
175 Bourne Ave, Pooler, GA 31322
Hours: Opened Daily 9am–5pm
Tel: 912-748-8888
mightyeighth.org
For Regional Accommodations, Restaurants & Attractions: poolerchamber.com
Chocolate was hugely expensive in the 18th century and a pound would cost the same as a pair of shoes. You had to be wealthy to be able to serve cocoa to guests. the cocoa was served hot with spices and sugar and was used medicinally and for warmth and strength. Both women and men drank it. Ladies thought it was energizing. More than two centuries later, I think we still agree about that.