Tag Archive
activity
architecture
art
artist
building
Canada
children
city
CostSaver
downtown
drive i-95
entertainment
Europe
event
exhibit
family
festival
Florida
food
fun
historic
History
landmark
local
Museum
music
Nature
New Zealand
Ontario
roadtrip
sculpture
Seattle
show
sights
sightseeing
tour
tourist
Trafalgar
travel
travelblogger
view
Washington
Washington State
water
world
From starry night skies to mysterious dark energy, the New England Fall Astronomy Festival is your ticket to explore outer space. Learn all about astronomy and space science on September 14th and 15th at the University of New Hampshire Observatory on the Durham campus.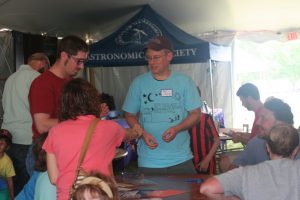 The Festival opens Friday at 7pm with a keynote address by Dr. Fran Bagenal, a planetary physicist who has worked with NASA missions to Pluto and Jupiter. Afterwards, you can  check out the nighttime sky with the University of New Hampshire telescopes and a laser pointer sky tour.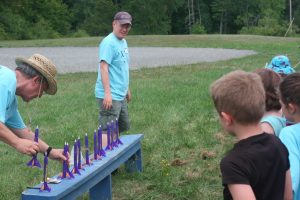 The festival re-opens on Saturday, at 10:30am with a day full of astronomy activities for the entire family. Highlights include: hands-on educational activities for kids and classroom materials for teachers, play AstroGames, explore the history of the Universe, or build and launch your own small rocket. Learn about space weather, exoplanets, and dark energy with guest speakers/workshops throughout the day. Try your luck at the astronomy raffle to win your very own telescope and other cool prizes.
The New England Fall Astronomy Festival is FREE for all ages and open to the public. This event brought to you by the New Hampshire Astronomical Society and the UNH Physics Department.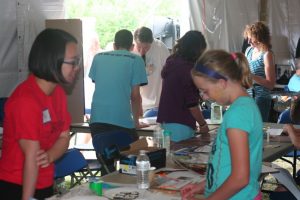 Location: University of New Hampshire Observatory, 9 Spinney Lane, Durham, NH 03823
Date: Sept 14 & 15, 2018
Time: Fri  6:45pm –  Sat,  10:30am -11:45pm
nefaf.com
For Regional Accommodations, Restaurants & Attractions: portsmouthnh.com
The fifth annual Wild Vibes Festival, featuring a full day in nature It takes place at Spring Hill Farm in South Berwick, Maine which is just a short drive away from Portsmouth. It's nestled in the lush landscape of the Seacoast on a family-run farm, with over 60 waterfront acres of rolling hills and beautiful views of the surrounding countryside.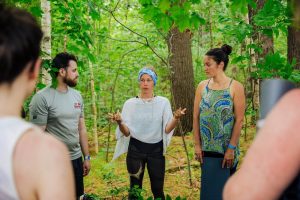 Celebrated as one of New England's favorite Yoga, Music, & Arts Festival, Wild Vibes features a diverse line-up of teachers, presenters, and performers. Experience a jam-packed day of live music, inspiring workshops, unique yoga classes including SUP yoga and paddle boarding, local artisans, Roots Village for tasty treats and refreshing beverages, and you can drop off your kids at Wild Vibes Kids Camp.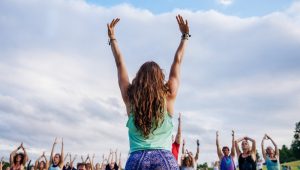 Enhance your natural state with the ultimate day of creativity, movement, music, art, wellness and community in this serene setting. Venture in the dreamers den, practice yoga on the water, and get your groove on under the open sky. Check out the schedule for amazing and inspiring workshops: wildvibes.org/workshop
A kid-friendly event, Wild Vibes Festival offers something for everyone. A portion of festival proceeds benefit Puresa Humanitarian Foundation and Yoga & Cancer SATYA. Kids ages 12 & under FREE.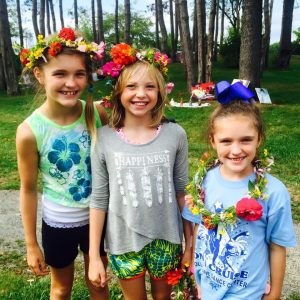 Location: Spring Hill Farm, 117 Pond Rd, South Berwick, ME 03908
Date: Sat, July 28th, 2018
Time: 12pm – 8pm
wildvibes.org
For regional Accommodations, Restaurants & Attractions: portsmouthnh.com
It is really hard to take the boring authenticity-proving side of the modern art world and make it into a delightful audience loving (2 standing ovations on opening night) theatre piece.
Stephen Sachs, the playwright, took on the true story of Terry Horton, a former truck driver who scavenged a painting for $5 at a second-hand shop as a gift for a friend who needed cheering up. Maude Gutman, as she is called in this play, is a lover of kitsch – her trailer is overwhelmed by it (A congratulatory shout out here for the jam-packed shelves created by set and costume designer Pam Johnson, who really needed my Smart Shopping Montreal book to find all that stuff!). At a yard sale, the local art teacher noticed the painting and mentioned it might be a Jackson Pollock; and so begins the tale. Somehow Gutman managed to get a major art house in NYC to send an expert over to check out her claim.
And therein lies this sparring pied-a-deux. A foul-mouthed bourbon drinking trailer park madam vs. the snooty elitist artsy gentleman. Human authenticity versus art authenticity is set to be proven. Nicola Cavendish walks the walk and talks the talk. Her sneaker grounded stalking moves her around the trailer while her expert verbal comedic timing keeps the pace going. She even manages to give the garbage pail "a line".
Jonathan Monro (Lionel Percy), himself a renaissance man (competitive swimmer, piano prodigy, singer, director, lyricist, actor), glides around her, expertly dodging her verbal and physical attacks. My take-away forever (as a former NYC art teacher) is the exuberant and sexually suggestive way in which Monro teaches us the how and why a Jackson Pollock painting is important – and not just a bunch of paint splashes on a canvas.

Though Percy always trusts his "first blink", it is Nicola Cavendish who summed it up brilliantly when she observed Pollock's paintings, "You can see that what emerges is layers and layers and layers. I think it's a lesson on how we can learn to look more closely, whether we are talking about a piece of art or whether we're talking about the woman who lives across the street who's offensive." Modern art is beyond the understanding of the ordinary citizen, and this play opens the door a crack as to what it is all about, how it works and doesn't work. The show makes it all fun and drives Maude's trailer expertly to the end to find out if she goes from rags to riches.
Location: 453 St-Francois Xavier
corner: Notre-Dame
Tel: 514-288-3161
Dates: Jan 31-Feb 26, 2017
Prices $28- $51
www.centaurtheatre.com
Metro: Place d'Armes