Tag Archive
activity
architecture
art
artist
building
Canada
children
city
CostSaver
downtown
drive i-95
entertainment
Europe
event
exhibit
family
festival
Florida
food
fun
historic
History
landmark
local
Museum
music
Nature
New Zealand
Ontario
roadtrip
sculpture
Seattle
show
sights
sightseeing
tour
tourist
Trafalgar
travel
travelblogger
view
Washington
Washington State
water
world
In the Te Parapara Garden in Hamilton Gardens, NZ, traditional (to Maori) rare kuumara (sweet potato) varieties are planted on puke (mounds) in the summer and then harvested. 
The rustic atmosphere at Broers Jansen lends a laid back feel to this place. The charcuterie platter was heaped with variety which paired so well with local Sault Ste. Marie beers.  https://www.broersjansen.com/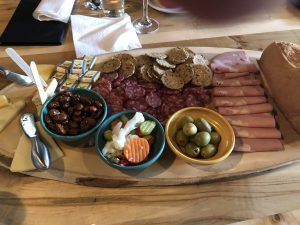 .
Lunch is easy in Salzburg. Everyone of all ages enjoys the crusty breads, varieties of wursts and cheeses found in carts around old city of Salzburg, Austria.

The 11th Annual Mystic Garlic Festival features freshly harvested local garlic, garlic infused goodies, music, and activities scattered throughout Olde Mistick Village.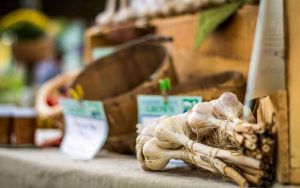 To celebrate the abundant fall harvest, farmers will present an amazing variety of Garlic for sale in addition to fresh produce. More farmers than ever will have honey, jams, preserves, ice cream, baked goods, and syrups.
Besides the proven health benefits of garlic,  there is just something irresistible about the aroma of roasted garlic. Throughout the day and evening, dozens of local restaurants and food service establishments will be serving, for purchase, delicious garlic related foods,  such as garlic fried dough and garlic fries, as well as non-garlic favorites.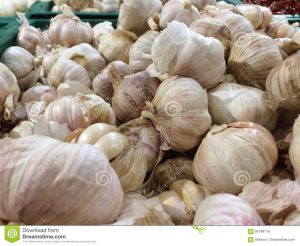 A host of merchants, artisans, authors and artists will line the pathways of Olde Mistick Village displaying their foods, crafts, gifts, and talents. Along with over 45 vendors, you will find Olde Mistick Village merchants offering garlic related activities or products at their stores.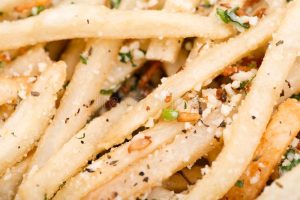 Don't miss the live birds of prey, reptile show, and martial arts demonstration.
So, you bring the mints and Olde Mistick Village will supply the flavor.  A great weekend of music, food, and family fun. Stroller friendly, Free entry and Free parking.
Location: Olde Mistick Village, 27 Coogan Blvd., Mystic, CT 06355
Date: Sept 15 – 16, 2018
Time: Sat 11am – 7pm, Sun 11am – 6pm
Tel: 860 -536-4941
oldemistickvillage.com
For Regional Accommodations, Restaurants & Attractions: thisismystic.com
Discover the beauty of sheep, the warmth of wool and the delicious taste of lamb during a fun-filled weekend at the Maryland Sheep & Wool Festival, 45 years of celebrating all things sheep, from hoof to handwoven.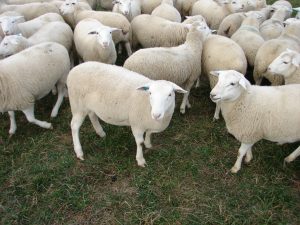 With over 275 vendors, more than 800 sheep, and workshops, food, and entertainment, there is something for everyone. Check out the working sheep dogs or sheep shearing demonstrations, learn how to prepare lamb, cheese making, take a spinning class, or shop for a variety of fleece, yarn and roving.
The Parade of Breeds will introduce you to a large variety of sheep breeds, and the Sheep to Shawl Contest will demonstrate shearing, carding, spinning, and weaving a final product in just a few hours.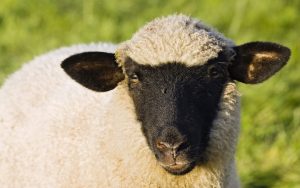 There are auctions and sales for sheep equipment, fiber equipment, and fleeces. You can get many new ideas from the beautiful products on display from the many competitions.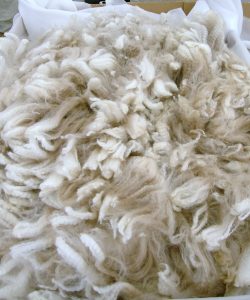 With workshops and seminars galore, special activities for kids, cooking demonstrations, food booths, musical entertainment, this festival is going to be a hit with the whole family.
Location: Howard County Fairgrounds, 2210 Fairgrounds Rd, West Friendship, MD 21794-9604
Date: May 5 & 6, 2018
Time: Sat 8:30am – 6pm, Sun 8:30am – 5pm
Tel: 410- 531-3647
sheepandwool.org
For Regional Accommodations, Restaurants & Attractions: visithowardcounty.com
The sounds of the ancient Celtic peoples of Scotland and Ireland are as alive today as ever in America's Oldest Celtic City at the 8th Annual St. Augustine Celtic Music & Heritage Festival.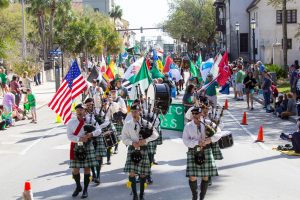 The three-day festival takes place at Francis Field in downtown St. Augustine, featuring internationally acclaimed Celtic bands, a pre-festival Whiskey Tasting, Highland games, Celtic shopping and food, live music, two stages and a variety of entertainment. The music lineup includes Enter the Haggis, Emmet Cahill, House of Hamill, Dublin City Ramblers, Seven Nations, Rathkeltair, Emish, Albannach and Steel City Rovers.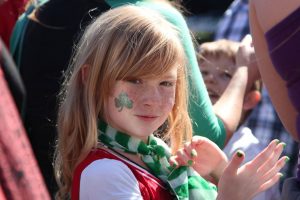 The festivities start on Friday, March 9th with a Whiskey Tasting Event from 7-9pm. On Saturday the St. Patrick's Day Parade  as well as The St. Augustine Highland Games both begin at 10 am,  followed by live musical performances at noon.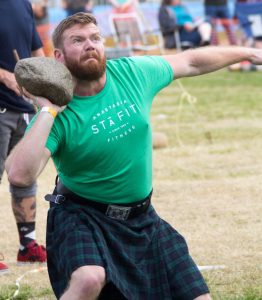 General admission into the festival is $10. Visit the website for the schedule of events.
Location: Francis Field, 25 W. Castillo Dr., St. Augustine, FL 32084
Dates:Fri, March 9 – Sun, March 11, 2018
Hours: Fri March 9,  7-9pm, Sat March 10, 10-10pm, Sun March 11, 10-7pm
Tel: 904-891-0326
celticstaugustine.com
For Regional Accommdations, Restaurants & Attractions: floridashistoriccoast.com
Doors open to the 27th Annual Greenland Craft Fair & Pie Sale on November 19th, where each year on the Sunday before Thanksgiving you can find a line of people waiting at the Greenland Central School.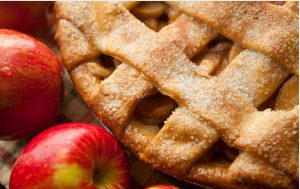 Over 500 pies are sold (and eaten!) and  the Woman's Club mans the cafe with home cooking. Expect to see more than 100 talented artisans and crafters including edibles, fiber artisans, jewelers, and many others will be selling their wares.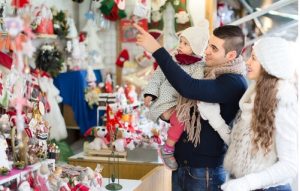 The Annual Greenland Craft Fair & Pie Sale is one of the longest running Fairs in the Seacoast. Hosted by the Greenland Women's Club, a member of the General Federation of Women's Clubs, the Fair raises funds that are used for a variety of local, national and international charitable purposes supported by the GWC. Free Admission
Plan to stay for lunch, the cafe will be serving homemade soups, quiche and of course, pie!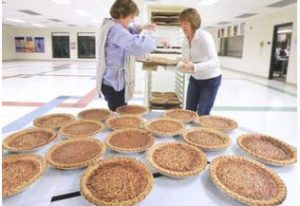 Location: Greenland Central School, 70 Post Road, Greenland, NH 03840
Date: Sun, Nov 19, 2017
Time: 10am – 3pm
Tel: 603-498-0099
greenlandwomensclub.org/pie-festival-craft-fair
For Regional Accommodations, Restaurants & Attractions: portsmouthnh.com
The word is out pig lovers won't want to miss this one: the  DeLand Bacon and Brew Fest. Who does not like Bacon or Beer, a match made in heaven. There will be approximately 125 food and beverage vendors, variety of live music, and the event will play homage to all things bacon with a wide variety of bacon dishes, along with bacon-related and bacon inspired contests.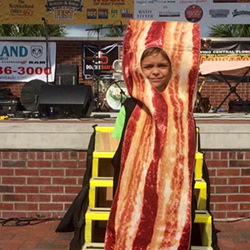 Imagine bacon, craft beer, wineries, and lots of vendors with their products. Indulge in mouth watering bacon-y deliciousness. You could buy bacon or beer jam, bacon-stuffed pretzels, sample bacon cupcakes, and purchase chocolate covered bacon—that's just for starters. Many of the regular market vendors spiked their production line to include bacon in some way, whether in fudge, a cheese dip, or a cinnamon roll—or in one of 14 different varieties of bacon itself. Bacon Eating Contest at 2pm.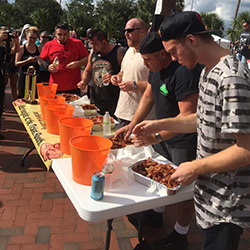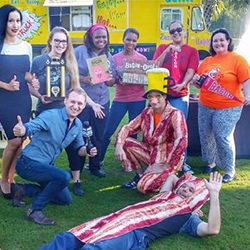 A portion of the proceeds will go to The Neighborhood Center of West Volusia, so bring on the bacon!
Location: Earl Brown Park, 750 S Alabama Ave, DeLand, FL 32724
Date: Sat, Sept 30
Time: 1 – 7pm
Tel: 386-316-2959
baconandbrewfestdeland.com
For Regional Accommodations, Restaurants & Attractions:daytonabeach.com
visitnsbfl.com
Providence's 4th annual Fringe Festival, FRINGEPVD 2017 – will be held July 24-29, 2017 and it has grown rapidly since it started.
The Providence Fringe Festival (FRINGEPVD) is open to anyone who wants to produce their own show. For some artists, it's a once-a-year opportunity to create a show and for others it can be an opportunity to try something new.
This year more than three hundred individual theatre, music, dance, multi-media, and performing artists  will be brought together for five nights in traditional and non-traditional performance venues throughout the Providence area.
Founded in 2014 by The Wilbury Theatre Group, the festival offers affordable tickets for outside-the-box performances that run from 40-60 minutes. Some are Free, while other tickets are $5 or $10 and can be purchased at the door. Audiences are encouraged to take full advantage of the variety of performing and visual artists participating in the fringe and attend performances that you wouldn't normally attend, see things you wouldn't otherwise see. Keep an open mind, have fun and check out multiple shows each night.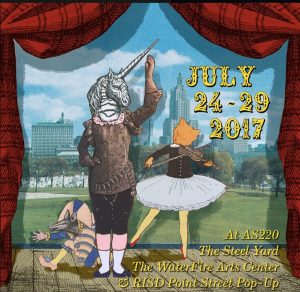 Downtown venues include AS220 Black Box Theater, Aurora, Big Nazo Satellite Space, The Dean Hotel, Mathewson Street Black Box Theater, and the RISD Museum and more. Eleven venues in total. fringepvd.org/venues.html
Location: The Wilbury Theatre Group, 393 Broad Street, Providence, RI 02907 and various other venues
Dates: July 24 – July 29, 2017
Times: 6pm – 11pm
Tel: 401-400-7100
fringepvd.org
For Regional Accommodations, Restaurants & Attractions: goprovidence.com