Tag Archive
activity
annual
art
artist
Canada
children
city
community
contest
country
craft
display
downtown
drive i-95
Drivei-95
drivei95
entertainment
event
family
festival
Florida
food
free
fun
game
historic
History
house
Island
live
local
Museum
music
national
North Carolina
prize
Restaurant
roadtrip
shop
show
tour
travel
travelblogger
USA
world
Grab your spoons and mark your calendars for Scooper Bowl – all-you-can-eat Ice Cream Festival.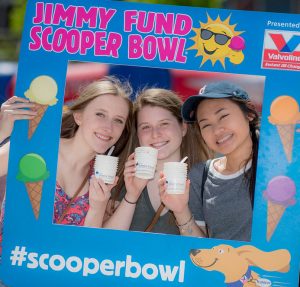 Celebrating its 36th year in 2018, the Scooper Bowl is now a three-day event that dishes out 20 tons of the summer's finest ice cream to more than 40,000 ice cream lovers from across the nation. Enjoy a lot of great entertainment and fun activities at this country's largest all-you-can-eat ice cream festival.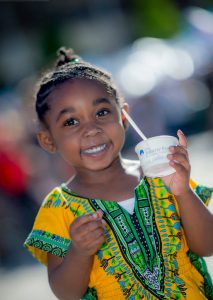 What is most impressive about the ice cream festival is that all ice cream companies donate all the ice cream, labor, scoopers, and products needed to make the event happen each year. Though they are competitors for 51 weeks of the year, during the first week of June they come together to create an event that is now known as the "unofficial start of summer" in New England.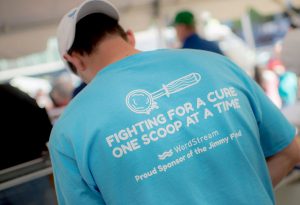 Made possible by the generous contributions of the industry's largest ice cream companies, the Scooper Bowl has raised more than $6.3 million in the past 35 years for cancer research and patient care at the world-renowned Dana-Farber Cancer Institute.
Get Your Tickets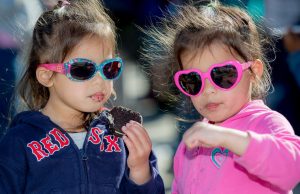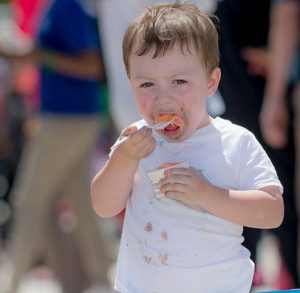 *Pricing will increase at the door – Kids under 3 are free
Whether you're a visitor to the area or professional ice-cream-eater, you play a huge part their our mission to conquer cancer.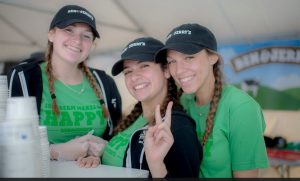 Ice Cream Flavors
Baskin-Robbins
Boston Cream Pie
Cannoli Be With You
OREO® 'n Caramel
Triple Grape Ice
Beckon Ice Cream (formerly Minus the Moo) – Thursday only, lactose-free
Vanilla
Chocolate
Espresso
Sea Salt Chocolate Chip
Mint Chip
Chocolate Candy Crunch
Strawberries & Sweet Cream
Black Raspberry
Confetti
Ben & Jerry's
Gimme Smore™
Caramel Almond Brittle non-dairy
AmeriCone Dream®
Chocolate Shake It™
Breyers
Nautral Vanilla
Oreo® Cookies & Cream
Mint Chip
Edy's
Birthday Cake
Dulce
Rainbow Sherbet
Friendly's
Triple Caramel Peanut Heaven
Hunka Chunka PB Fudge®
Rockin' Poppin'™ Cotton Candy
Cookies 'N Cream
Black Raspberry
Haagen-Dazs
Chocolate Salted Fudge Truffle Non-Dairy
Hood
Hood® New England Creamery Limited Edition Chocolate Churro
Hood® New England Creamery Limited Edition Purple Panda
Hood® Coffee Cookies 'n Cream
Hood® Chocolate Chip Cookie Dough
Lactaid – lactose-free
Lactaid® Cookies 'n Cream
Lactaid® Mint Chocolate Chip
Lactaid® Mocha Almond Chip
Lactaid® Salted Caramel
Rosev Dairy Foods
Coconut
Rum Raisin
Purple Cow
Twisted Sea Turtle
Vice Cream
Afternoon Delight
Bourbon Mash
L'Orange A Trois
Minted
Higher Grounds
Yasso

Stick Bars:

Pistachio Brittle
Fudge Brownie
Coconut Caramel
Chocolate Chip
Chocolate Peanut Butter Chip
Scoops:

Party Animal  Mint Championchip
Rolling in the Dough
Caramel Pretzelmania
Coffee Brownie Break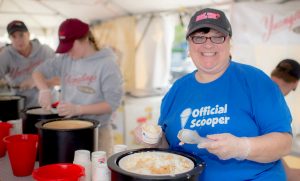 Location: City Hall Plaza, 1 City Hall Square, Boston, MA 02201
Date: June 5 – 7, 2018
Time: Noon – 8pm
scooperbowl.org
For Regional Accommodations, Restaurants & Attractions: bostonusa.com
The National Cherry Blossom Festival is one the nation's most cheerful springtime celebration. The 2018 Festival, March 20 – April 15, includes four weeks of events featuring diverse and creative programming promoting traditional and contemporary arts and culture, natural beauty, and community spirit.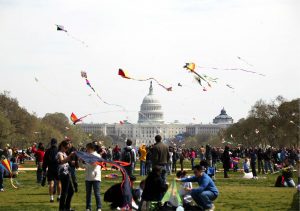 The National Cherry Blossom Festival is kicking off kite season. Held on the grounds of the Washington Monument near 17th Street and Constitution Avenue NW in Washington, DC, the Blossom Kite Festival is family-friendly, free and open to the public.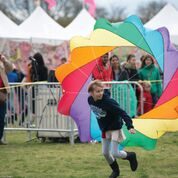 The seventh annual Blossom Kite Festival showcases the creativity of kite makers and skill of fliers from across the US and other countries through a variety of competitions and demonstrations, Rokkaku Battles and the Hot Tricks Showdown. Bring your own kites or children can make a kite at an activity station (while supplies last) to fly on the Public Field. Kites will also be available for purchase onsite.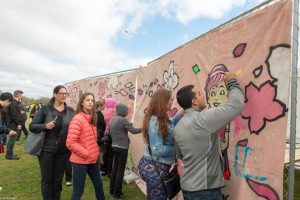 Photo Credit: National Cherry Blossom Festival
2018 Activity Schedule:
Competition and Demonstration Field
Kick-Off Parade…………………………….…………………………..10:00 AM
Kite Ballets & Demos…………………………………………….10:30 AM – 11:00 AM
Adult Kite Makers Competition……………………………….11:00 AM – 12:00 PM
Wind Jammers and Wings Over Washington…………….12:00 – 12:30 PM
Demonstrations…………………………………………………….……12:30 – 1:30 PM
Hot Tricks Showdown…………………………………………….1:30 – 2:30 PM
Rokkaku Battle………………………………………………………2:45 – 3:30 PM
Wind Jammers and Wings Over Washington………………3:30 – 4:00 PM
Kite Arch and Awards……………………………………………..4:00 – 4:30 PM
Family Field
Practice Fly for Youth Kite Makers……………………………10:30 – 11:00 A
Youth Kite Makers Competition……………………………….11:00 AM – 12:00 PM
Youth Kite Makers Awards………………………………………12:00 – 12:30 PM
Blossom Build-off Competition………………………………..12:30 – 1:45 PMBol Races………………………………………………………………2:00 – 4:30 PM
Location: Grounds of the Washington Monument, near 17th St NW and Constitution Ave., Washington, DC 20006
Date: Sat., March 31st, 2018 (Rain Date: Sun., April 1st, 2018)
Time: 10 AM – 4:30 PM
Tel: 877-442-5666
nationalcherryblossomfestival.org
Venice Of America Lesson and Tour is a fun and easy way to learn how to stand up paddle board and experience a relaxing journey from Fort Lauderdale's Barrier Island to the Riverfront in Las Olas with professional and friendly guide.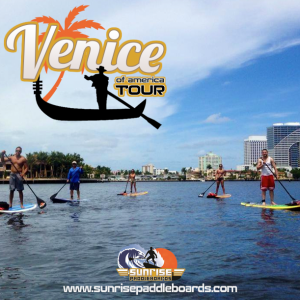 Look out for manatees as you paddle through  navigable inland waterways that make up New River, winding past the palatial estates, multi-million dollar luxury yachts, and natural areas of Fort Lauderdale's intracoastal and river system.
The canals house mega yachts of the rich and famous which are docked at luxurious homes that can only be seen by river as many are inside gated communities.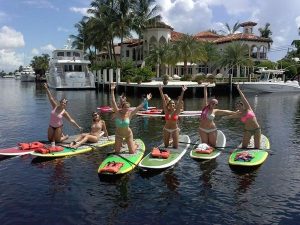 These inland waterways with their waterfront homes earned Fort Lauderdale its reputation as the "Venice of America."Glide your board from small wakes as yachts and boats pass, all while enjoying the beautiful Intracoastal Waterway system that stretches from Maine to Miami.
The Fort Lauderdale port hosts as many as 18 cruise ships a day, sailing from Port Everglades in Fort Lauderdale to marquee destinations throughout the Caribbean.
Paddling tours navigate different routes daily based upon current, wind conditions, and other variables to make the tour safe, fun, and inviting  for all ages. Along the tour their knowledgeable tour guide will answer questions while making your experience as easy and fun as possible.
Images Courtesy of Sunrise Paddleboards
Location: 2520 N. Federal Hwy., Ft Lauderdale, FL 33305
Dates & Time: Every Saturday at 10 AM
Tel: 954-440-4562
sunrisepaddleboards.com
For Regional accommodations, Restaurants & Attractions: sunny.org
Feeling creative and want to embrace the holiday spirit? Tis' the season to decorate! Why not add a fresh evergreen wreath to your home for the perfect festive touch this season. On Thursday, December 14th Moore Farms offers you the opportunity to create a dazzling garland to adorn the outside or inside of your home.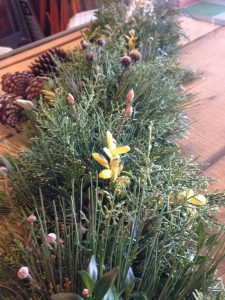 These handcrafted holiday garlands add natural beauty to your abode and in this class, you'll learn how to create wreaths by using fresh unique greenery, such as, cypress, arborvitae, magnolia, berries and dried materials found at Moore Farms Botanical Garden while making them into beautiful pieces of festive cheer. Create a fragrant and decorative display for the season and with proper care, it can last for months.
All materials needed to create your festive decor is provided. Class registration is limited to the first 18 participants and costs $30 per person so register quickly.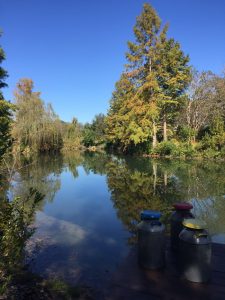 A tasty lunch is included in the program. If you have any special needs or dietary restrictions, please let them know.
Please click the "Buy Tickets" button to reserve your spot:  Buy Tickets
Location: Moore Farms Botanical Garden, 100 New Zion Road, Lake City, South Carolina 29560
Date: Thurs, Dec 14, 2017
Time: 10 – 2
Tel: 843-210-7582
moorefarmsbg.org
For Accommodations, Restaurants & Attractions: visitflo.com
This is more than just a mud run it's the biggest, baddest, muddiest party in town. This year's  MudFest race will be 5 miles or 5 kilometers of mud and obstacles, each year is bigger and better, runners will face some new challenges, more surprises, twists, turns and of course more MUD than ever.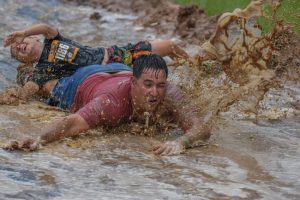 The JCB MudFest is designed for and geared toward having fun, getting muddy, and getting your heartbeat up. There will be some serious mud pits to slosh through, some other man-made, and natural obstacles to conquer. Parts of the lake may be over 6 feet deep. There will be ropes and other tricky ways to get across and there's always ways to go around any obstacle including the lake.
The Mud Run race starts in waves. Approximately 25 teams go at a time, with a 3 minute lag between each wave. Parking is free so come out and support the participants and the cause. When you're running with an extra 10 pounds of mud on your shoes it's appreciated to have people cheering you on from the sidelines.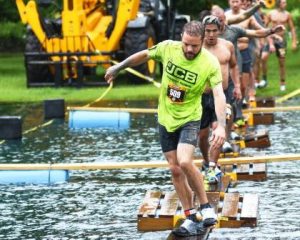 The Post Race Party begins as soon as the first teams finish in the Party Pit, where you can watch the finish and enjoy food and drinks that are included for race participants as part of the registration fee. If you're planning on just watching all of the action, you can partake in the frosty beverages and delectable food for a $10 donation to The Lady Bamford Center.
Highlights include: Each participant receives a custom t-shirt, Over 30+ epic obstacles, access into the Party Pit, professional race photos, live chip timed results, Free Beer for those 21+, overall & age division awards, live music following the event, Free post-race food and drink.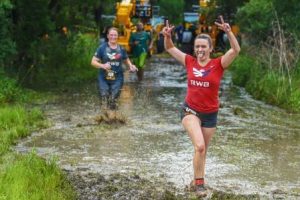 Schedule:  (Subject to Change)
6:30AM: Packet Pickup & Late Registration Opens
7:15AM: Costume Contest @ JCB Events Trailer
7:50AM: Kiddie Muddobbers Mud Run @ Finish line (FREE)
8:00AM-8:20AM: Mudfest 5k & 5 Mile Competitive Waves #1-#5 Start (5 minute increments)
8:25AM-9:30AM: Mudfest 5k & 5 Mile Recreational Waves #6-#19 Start (5 minute increments)
8:05AM: Party Pit Music Starts
8:30AM: Food and Beverage Vendors Open
12:00PM: Awards Ceremony
Location: JCB North American Headquarters, 2000 Bamford Blvd, Pooler, GA 31322
Date: Sat, June 17, 2017
Hours: 7:15am – 12:30pm
Tel: 912-447-2000
jcbmudfest.com
For Regional Accommodations, Restaurants & Attractions: visitsavannah.com
Nature enthusiasts will relish the natural unspoiled and virtually unmarked by man Okefenokee National Wildlife Refuge that was established in 1937 to preserve the Okefenokee Swamp. The refuge encompasses over 400,000 acres of canals, moss draped cypress trees and lily pads which provide sanctuaries for hundreds of species of birds and wildlife.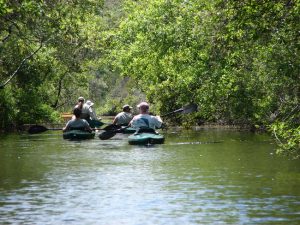 Okefenokee has the great distinction of not only being a part of the National Wildlife Refuge System, but also the National Wilderness Preservation System. Swamp habitats comprise open wet "prairies," cypress forests, scrub-shrub vegetation, upland islands, and open lakes. Wildlife species include wading birds, ducks, alligators and other reptiles, a variety of amphibians, bobcats, raptors, white-tailed deer, black bears, and songbirds.
To assist you on your exploration, Okefenokee Adventures offers a full range of tour options and is located inside the refuge on the historic Suwannee Canal.  Canoe, kayak, or boat the mirrored black waters of the Okefenokee Swamp: You can join a regularly scheduled 90 minute guided boat tours, or reserve a 2 hour sunset tour or arrange a half or full day private excursion with an expert, professional guide. Their staff includes well-known authorities on alligator biology, wetland ecology, and Okefenokee cultural history.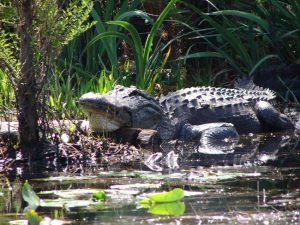 Experience canoe camping in the back-country wilderness of the Swamp interior, or head out on your own in a canoe or kayak. You can bike or drive the Swamp Island Drive, visit an authentic Swamp homestead or walk the nature trails and boardwalk and  get bird's eye views of the swamp from atop the observation tower.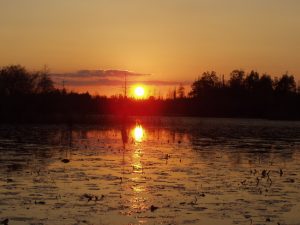 Location: Okefenokee National Wildlife Refuge, 2700 Suwanee Canal Rd, Folkston, GA 31537 , Tel: 912-496-7836 or 877-860-6787
Location: Okefenokee Adventures, 4159 Suwannee Canal Rd., Folkston, GA 31537
Hours: Open: ½-hour before sunrise every day,
Closed: 7:30pm – March 1 through Oct 31, Closed: 5:30pm – Nov 1 through end of Feb
Tel: 912-496-7156, 866-843-7926
okefenokeeadventures.com
For Regional Accommodations, Restaurants & Attractions: visitkingsland.com
Dinosaur Revolution is a traveling exhibition staged  at the Delaware Museum of Natural History. This is a creative learning experience within a maze setting. The interactive maze is mentally and physically engaging and offers a fun and hands-on way to explore the fascinating prehistoric world of dinosaurs.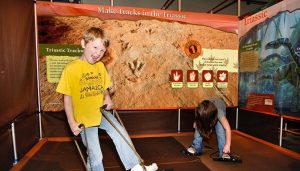 Uncover the facts, fictions, and fossils of Dinosaur Revolution as visitors can experience reptilian role-play activities by LIVING LARGE. Undertake three Mesozoic Missions spanning 150 million years that dinosaurs ruled the Earth and mimic dinosaur behavior; become a junior paleontologist and find evidence of dinosaur doings while learning why dinosaurs are one of the most successful survivors in earth's history; and unearth a shocking discovery: dinosaurs may not be extinct!
Dinosaur Revolution blends learning and play, inviting visitors to investigate all things dinosaur while challenging your knowledge, presenting new discoveries, and debunking popular myths.
Location: Delaware Museum of Natural History, 4840 Kennett Pike, Wilmington, DE 19807
Dates: until – May 29, 2017
Hours: Mon – Sat: 9:30 – 4:30pm, Sun: Noon – 4:30pm
Tel: 302-658-9111
delmnh.org/event/dinosaur-revolution
For Regional Accommodations, Restaurants & Attractions: visitwilmingtonde.com
Make sure that you include a stop in Fayetteville to see the NATURE CONNECTS® Art with Lego® Bricks Exhibit at Cape Fear Botanical Garden which lasts until January 8, 2017.
Kids and kids at heart will appreciate this award-winning, record-breaking exhibition, inspired by nature and built by artist Sean Kenney, with over 500,000 colorful LEGO® bricks. The exhibit features  larger-than-life sculptures representing the complex and amazing network that interconnects all living things on Earth.
The sculptures will be displayed throughout the Garden to encourage you to walk by an 8-foot tall hummingbird, go nose-to-nose with a 5-foot bumblebee, admire a 7-foot rose, and watch an oversized koi leap about in the Cypress Pond.
Interpretative panels for each display with feature a message to connect children with the natural world and promote environmental stewardship and conservation. Adding to the exhibit will be activities for all ages, hands-on building stations, and design competitions.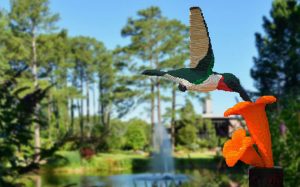 Cape Fear Botanical Gardens also offers some evening entertainment for the holidays:  Holiday Lights in the Garden – where the Garden will be transformed into a sparkling wonderland with thousands of lights illuminating plants, trees, and new exhibits.
Attractions and festivities include a synchronized show of lights and music shimmering over the Cypress Pond, a mile long stroll featuring thousands of lights aglow, photos with Santa on select evenings, S'mores roasting over the fire pit, and free crafts for children. The Garden Gift Shop, brimming with wonderful holiday selections, will be open each evening. nightly until Dec 23rd, Dec 26th – 30th, 5 – 9pm.
Take advantage of their on-line special pricing:.eventbrite.com/e/holiday-lights-in-the-garden-pre-sale-tickets-29281713393
Location: Cape Fear Botanical Garden, 536 N. Eastern Blvd., Fayetteville, NC 28301
Dates: until Sun,  Jan 8, 2017 – *Excluding holidays: Christmas Eve and Day, New Year's Eve and Day.
Hours: Mon – Sat: 10am – 4pm, Sun: 11am – 4pm *Last Admission: 3:15 pm
Tel: 910-486-0221
capefearbg.org
For Regional Accommodations, Restaurants & Attractions: visitfayettevillenc.com
At the Nature Museum, you can find this scale model of Grandfather Mountain, which is one of NC's top scenic attractions. The museum houses more than 2 dozen exhibits about the natural history of the area, and there is a nature conservancy on the grounds.