Tag Archive
activity
art
artist
Austria
Canada
children
city
CostSaver
display
Drivei-95
drive i-95
entertainment
Europe
event
exhibit
family
festival
Florida
food
France
free
fun
historic
History
landmark
live
local
London
Museum
music
performance
Restaurant
roadtrip
shop
show
sights
sightseeing
tour
tourist
Trafalgar
travel
travelblogger
USA
view
world

If you love to read, then this event is definitely for you. Want to meet authors and learn of the inspiration for their works? Book 'Em North Carolina is national event that brings together brings together more than 75 authors, publishers, literary agents and publicists under one roof for one common cause; to promote literacy.

Book 'Em NC Writers Conference and Book Fair is open to readers of all ages. There are book readings and events scheduled for children from pre-school to teens, panel discussions and talks for writers trying to break into the field and  lectures and events for readers of various genres, including mysteries, romance, true adventure, historical, biographical, …
Authors will sell and sign their books, participate in panel discussions and talks, network and interact with fans one-on-one. Headlining authors include: poet LeJuane Bowen and fictional author Jill McCorkle.
A series of talks occur between 10 – 3 pm and include:
Writers Conference – for aspiring or published authors of all ages and levels
The Children's Corner – readings for younger children, arts and crafts and special activities
Panel Discussions and Talks – for readers of various fiction and nonfiction genres, including autobiographical, biographical, historical, mystery/suspense, romance, fantasy, paranormal, science fiction, horror, true crime and others
Each talk begins on the hour and feel free to attend one or all of the talks throughout the day.
The purpose of The Book 'Em Foundation and this event is to raise public awareness of the link between high crime rates and high illiteracy rates. The Book 'Em Foundation was co-founded by suspense author P.M. Terrell. Proceeds from the Book 'Em North Carolina book fair will go directly to increasing literacy in Robeson County, North Carolina and to reducing crime in the area.
 This event is FREE and open to the public.
Location: Robeson Community College, 5160 Fayetteville Rd, Lumberton, NC
Date: Sat, Sept 23, 2017
Time: 9:30 – 4pm
Tel: 910-272-3362
bookemnc.org
For Regional Accommodations. Restaurants & Attractions: lumberton-nc.com
For some Halloween ghouly delight check out the popular Graveyard Shift Ghost Tours at the Mark Twain House. eerie enough to have been featured on SyFy Channel's acclaimed paranormal series Ghost Hunters and the Biography Channel's My Ghost Story, bringing their investigative teams to the house.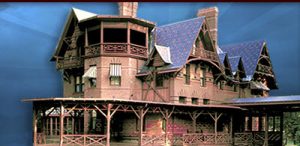 Prior to the tour, a short film will be shown: Ghost Tour, which was filmed in The Mark Twain House. On the tour participants will hear creepy tales and stories of spirits that surround The Mark Twain House and learn about Twain's own interest in the supernatural.
Filled with haunted history, dark tales and Victorian traditions encompassing seances and spiritualism, these nighttime tours are as educational as they are goosebump-inducing.
The tours sell out fast and are only offered seasonally, so be sure to make your reservations.
Location: The Mark Twain House and Museum, 351 Farmington Ave, Hartford, CT 06105
Dates: Thurs, Fri & Sat, Oct 20th, 21st, 22nd, 27th, 28th and 29th, 2016
Hours: 6 pm – 10 pm (Tours leave at 6pm, 7pm, 8pm, 9pm, 10pm)
Tel: 860-247-0998
marktwainhouse.org/visitor/events_programs.php#
For Regional Accommodations, Restaurants and Attractions: ctvisit.com
Join the Diamond State Ghost Investigators and park staff for a three-hour adventure in paranormal investigation.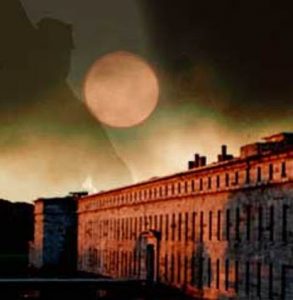 Fort Delaware, the Union fortress dating back to 1859, once housed Confederate prisoners of war. Throughout history, quite a number of people have encountered paranormal  experiences at the prison. It is believed that the spirits that haunt Fort Delaware are a direct result of the  suffering and violence that was sustained there.
Participants witness and take part in actual investigations of the haunted prison located on Pea Patch Island using electronic magnetic field detectors, data recorders, and temperature sensors visiting areas where paranormal activity has been reported.
October 29 from 9:30pm-2:30am – For hard-core ghost hunters only, participate on Halloween to take part in a five-hour investigation of Fort Delaware, in which you are a key part of the investigative team. What better way to scare the bajeebers out of you.
Participants must be 13 years old or older and should arrive 30 minutes prior to boat departure to check in at the Fort Delaware dock, 45 Clinton Street, Delaware City DE 19706. Tickets sell fast due to high demand, so book early!
Location: Fort Delaware, Pea Patch Island, Delaware City, DE 19706
( Fort Delaware State Park is accessible only by ferry, leaving from 45 Clinton Street, Delaware City DE 19706 )
Dates: Fridays, Saturdays in October – October 7, 8, 14, 15, 21, 22, 28, 29, 2016
Hours: 6:30 p.m. and 9:30 p.m. tours (exception- Oct 29 – 9:30 tour only)
Tel: 302- 834-7941
destateparks.com/ghost
For Regional Accommodations, Restaurants and Attractions: visitwilmingtonde.com