Tag Archive
activity
annual
art
artist
Canada
children
city
community
contest
country
craft
display
downtown
drive i-95
Drivei-95
drivei95
entertainment
event
family
festival
Florida
food
free
fun
game
historic
History
house
Island
live
local
Museum
music
national
North Carolina
prize
Restaurant
roadtrip
shop
show
tour
travel
travelblogger
USA
world
Richmond International Film Festival (RIFF) brings more than 150 international cutting edge films to RVA, plus industry panels, Q&As, live musical performances, red carpet awards, and entertainment mixers that usher the spirit of Hollywood into Virginia's  Bowtie Cinemas, various music venues, and the historic Byrd Theater, a venue touted by USA Today as "one of the top 10 places to still see a movie in splendor in the United States."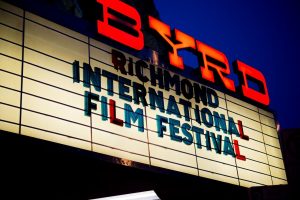 With more than 20 countries represented, the RIFF Official Selection consists of a diverse range of films (features and shorts), music videos, and screenplays across all genres.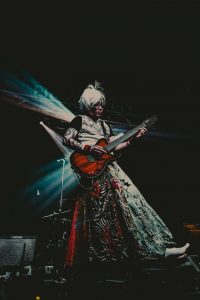 RIFF is known for placing a heavy focus on music each year. The 2018 Festival will again include more than 50 music performances, industry networking events, panels, music business roundtable discussions, industry mixers, and more. On top of providing great entertainment from some of the music industry's hottest talent, RIFF utilizes this area as a platform for filmmakers and musicians to forge new working relationships. Top awards will be given out across a variety of music categories during the annual red carpet awards.
2018 Special guests include: Kate Bosworth, Michael Polish, Danny Glover, Lee Aronsohn, Rene Balcer & Carolyn Hsu-Balcer.
It's a one-of-a-kind festival honoring some of the most singularly entertaining projects on the international film scene.
Location: Various
Date: Mon, Apr 23, 2018 – Sun, Apr 29, 2018
Tel: 804-219-0675
rvafilmfestival.com
For Regional Accommodations, Restaurants & Attractions: visitrichmondva.com
The National Cherry Blossom Festival is one the nation's most cheerful springtime celebration. The 2018 Festival, March 20 – April 15, includes four weeks of events featuring diverse and creative programming promoting traditional and contemporary arts and culture, natural beauty, and community spirit.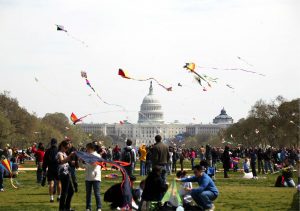 The National Cherry Blossom Festival is kicking off kite season. Held on the grounds of the Washington Monument near 17th Street and Constitution Avenue NW in Washington, DC, the Blossom Kite Festival is family-friendly, free and open to the public.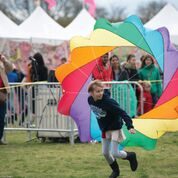 The seventh annual Blossom Kite Festival showcases the creativity of kite makers and skill of fliers from across the US and other countries through a variety of competitions and demonstrations, Rokkaku Battles and the Hot Tricks Showdown. Bring your own kites or children can make a kite at an activity station (while supplies last) to fly on the Public Field. Kites will also be available for purchase onsite.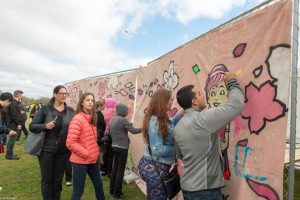 Photo Credit: National Cherry Blossom Festival
2018 Activity Schedule:
Competition and Demonstration Field
Kick-Off Parade…………………………….…………………………..10:00 AM
Kite Ballets & Demos…………………………………………….10:30 AM – 11:00 AM
Adult Kite Makers Competition……………………………….11:00 AM – 12:00 PM
Wind Jammers and Wings Over Washington…………….12:00 – 12:30 PM
Demonstrations…………………………………………………….……12:30 – 1:30 PM
Hot Tricks Showdown…………………………………………….1:30 – 2:30 PM
Rokkaku Battle………………………………………………………2:45 – 3:30 PM
Wind Jammers and Wings Over Washington………………3:30 – 4:00 PM
Kite Arch and Awards……………………………………………..4:00 – 4:30 PM
Family Field
Practice Fly for Youth Kite Makers……………………………10:30 – 11:00 A
Youth Kite Makers Competition……………………………….11:00 AM – 12:00 PM
Youth Kite Makers Awards………………………………………12:00 – 12:30 PM
Blossom Build-off Competition………………………………..12:30 – 1:45 PMBol Races………………………………………………………………2:00 – 4:30 PM
Location: Grounds of the Washington Monument, near 17th St NW and Constitution Ave., Washington, DC 20006
Date: Sat., March 31st, 2018 (Rain Date: Sun., April 1st, 2018)
Time: 10 AM – 4:30 PM
Tel: 877-442-5666
nationalcherryblossomfestival.org
Winter Solstice is a good time to feed your inner light with  clarity that will prepare you for the New Year. It  is an astronomical phenomenon marking the day with the shortest period of daylight and the longest night of the year.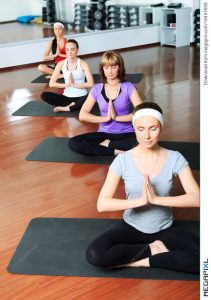 Winter Solstice Celebration allows you to experience both the power of Baptiste Yoga with Elizabeth Johnstone and also the Gongs with sound healing artist Stephanie Marisca of In Divine Harmony. In this workshop learn to release tension through the powerful principles of Baptiste yoga. Allowing the heart to open the healing sounds of gong tones,  sound relaxation will gently restore harmony to your body, mind, and spirit.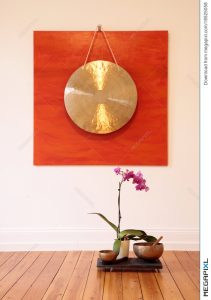 Bring whatever you need to be comfortable laying on the floor for the Gong Bath. Suggested to bring a change of clothes and a blanket. Cost: $35 In Advance/ $40 Day of
Location: Mystic Yoga Shala, 80 Stonington Road #2B, Mystic, CT 06355
Date: Sat, Dec 16
Time: 4 – 6 pm
Tel: 860-536-0237
mysticyogashala.com

For Regional Accommodations, Restaurants & Attractions: ctvisit.com/mystic
thisismystic.com

Feeling creative and want to embrace the holiday spirit? Tis' the season to decorate! Why not add a fresh evergreen wreath to your home for the perfect festive touch this season. On Thursday, December 14th Moore Farms offers you the opportunity to create a dazzling garland to adorn the outside or inside of your home.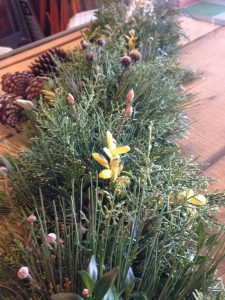 These handcrafted holiday garlands add natural beauty to your abode and in this class, you'll learn how to create wreaths by using fresh unique greenery, such as, cypress, arborvitae, magnolia, berries and dried materials found at Moore Farms Botanical Garden while making them into beautiful pieces of festive cheer. Create a fragrant and decorative display for the season and with proper care, it can last for months.
All materials needed to create your festive decor is provided. Class registration is limited to the first 18 participants and costs $30 per person so register quickly.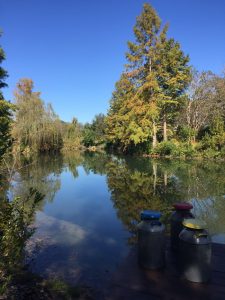 A tasty lunch is included in the program. If you have any special needs or dietary restrictions, please let them know.
Please click the "Buy Tickets" button to reserve your spot:  Buy Tickets
Location: Moore Farms Botanical Garden, 100 New Zion Road, Lake City, South Carolina 29560
Date: Thurs, Dec 14, 2017
Time: 10 – 2
Tel: 843-210-7582
moorefarmsbg.org
For Accommodations, Restaurants & Attractions: visitflo.com
During this year's holiday season, families will be able to enjoy a festive drive through experience at Daytona International Speedway. The "World Center of Racing" will be transformed with hundreds of light displays into a holiday spectacle, an all new 1.5 mile long Magic of Lights, using the latest in LED and digital animation technologies specifically designed for this iconic venue.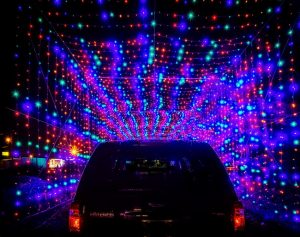 Experience the holiday spirit at The Magic of Lights™ running every day through the holidays from dusk to 10 p.m. The experience will include a drive behind the Ticket and Tours Building, through the world's only motor sports stadium and conclude in the Midway display area outside the facility.
For a fun and memorable family entertainment, head to the Daytona International Speedway. To commemorate the season of giving a portion of every ticket to Magic of Lights benefits the Florida Hospital Foundation.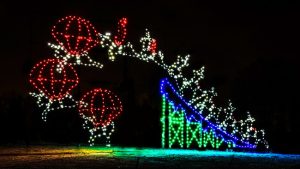 Location: Daytona International Speedway, 1801 West International Speedway Blvd, Daytona Beach, FL 32114
Dates: until Dec 31st, 2017
Hours: every night from 5 – 10 pm
Tel: 330-441-4255
magicoflights.com/daytona
For Regional Accommodations, Restaurants & Attractions: daytonabeach.com
Don't miss one of the Lowcountry's signature events, the annual DragonBoat Beaufort Race Day. The exciting dragon boat races will take place Saturday, June 24, 2017 at at Henry C. Chambers Waterfront Park on the river from 8-4.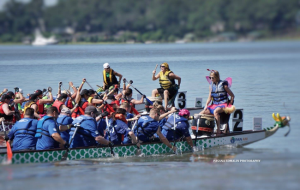 Witness the fierce competition and camaraderie as teams of paddlers race on the Beaufort river to win trophies and raise money for local cancer patients. Among the fun and festivities will be an opening ceremony, three heats of races, the moving Carnation Ceremony for cancer survivors and their families and the closing medal ceremony.
DragonBoat Race Day will include many local businesses, community groups and teams of friends and family racing against each other. The mixed Cancer Survivor Division will be the showcase for the heroes and heroines, honoring the spirit of DragonBoat Race Day.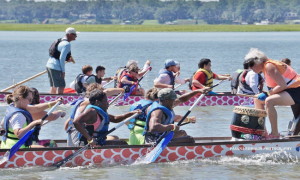 Twenty paddlers sitting side-by-side in a dragon-headed 42 foot-long vessel, paddling furiously to the beat of an emphatic drummer. The goal: physical wellness and psychological well-being through this thrilling, team-oriented support program that even offers opportunities to travel to competitions worldwide.
There will be 35 teams each racing three times. There will be two divisions – Mixed Community and Cancer Survivor teams. All teams race together. Cancer Survivor teams must have at least 8 cancer survivors in the boat during each race. After the first and second heats, teams will be placed in racing categories based upon their time; the third heat will decide the medals. Cancer Survivor placings decided by accumulating the two best times from each team. Gold, Silver and Bronze medals will be awarded for the top three finishers in each racing categories during the Awards Ceremony at the end of the day.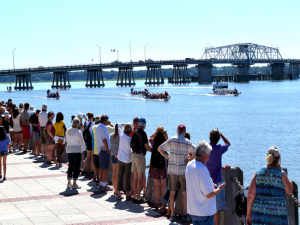 Location: Henry C. Chambers Waterfront Park, downtown on the Beaufort River,  SC
Date: Sat, June 24, 2017
Time: 8am – 4pm
Tel: 843-473-4477
dragonboat-raceday.com
For Regional Accommodations, Restaurants & Attractions: southcarolinalowcountry.com
This city throws a birthday party every year for its famous first citizen, George Washington, who lived here most of his life (when he wasn't off leading a war or being first president of United States). He was born February 22. 1732 in Virginia and Alexandria commemorates with  George Washington-themed events throughout the month each February.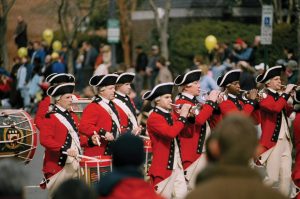 In the spirit of the old cherry tree tale, from now until Feb 11th, Alexandria restaurants are challenged to a very cherry culinary contest. At participating restaurants diners are encouraged to vote for their favorite cherry drinks, starters, entrees and desserts.
(703) 829-6640 For participating restaurants and more info: washingtonbirthday.com/events-1/2017/1/29/cherry-challenge   Photo Credit: Tisara Photography
How about a Walking with Washington Tour. Walk in George Washington's footsteps through his hometown, historic Alexandria. View some of the sites connected to the General, like where he filled his prescriptions or slept overnight. FREE
Begin your journey: Ramsay House Visitors Center, 221 King Street, Alexandria, VA 22314
Dates: Sun. Feb 5, 12, 19, 2017
Time: 2 -3:30pm
washingtonbirthday.com/events-1/2017/2/5/walking-with-washington
Historic Alexandria "Open House" : In honor of the birthday of George Washington admission is FREE to the following sites on Parade Day.
Gadsby's Tavern Museum (134 North Royal Street, Alexandria, Virginia), 11:00 a.m. – 4:00 p.m.
Friendship Firehouse Museum (107 S. Alfred St., Alexandria, Virginia), 10:00 a.m. – 4:00 p.m.
Old Presbyterian Meeting House (323 South Fairfax Street, Alexandria, Virginia), 10:00 a.m. – 4:00 p.m.
The Lyceum (201 S. Washington St., Alexandria, Virginia), 10:00 a.m. – 4:00 p.m.
Carlyle House (121 N. Fairfax St., Alexandria, Virginia), 11:00 a.m. – 4:00 p.m.
Stabler-Leadbeater Apothecary Museum (105-107 S. Fairfax St., Alexandria, Virginia), 11:00 a.m. – 4:00 p.m.
Christ Church (118 N. Washington St., Alexandria, Virginia), 9:00 a.m. – 4:00 p.m
Date: Mon, Feb 20, 2017
Time: 9am – 4pm
washingtonbirthday.com/events-1/2017/2/20/historic-alexandria-open-house
Throughout the weekend, participate in public wreath-layings at the Washingtons' Tomb, see 18th-century dancing demonstrations and character performances, and enjoy birthday cake with "General and Martha Washington." Feb 18 & 19: Included in admission.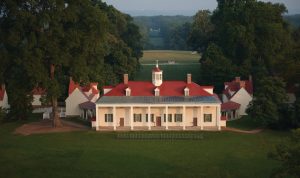 Photo Credit: Mount Vernon

On February 20, see the Official Observance Ceremony of George Washington's Birthday, a special military demonstration, and a musical salute to the first president. The Pioneer Farm will also be open on this day. Admission is FREE
Photo Credit: Mount Vernon

The celebration continues on February 22 as Mount Vernon offers FREE admission on George Washington's actual birthday.
Dates: Feb 18, 19, 20, 22, 2017
Time: 9am – 4pm
mountvernon.org/plan-your-visit/calendar/events/celebrate-washingtons-birthday-on-presidents-day/
For Regional Accommodations, Restaurants & Attractions: visitalexandriava.com
For some Halloween ghouly delight check out the popular Graveyard Shift Ghost Tours at the Mark Twain House. eerie enough to have been featured on SyFy Channel's acclaimed paranormal series Ghost Hunters and the Biography Channel's My Ghost Story, bringing their investigative teams to the house.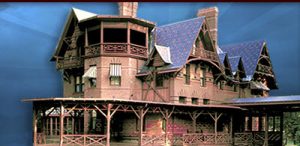 Prior to the tour, a short film will be shown: Ghost Tour, which was filmed in The Mark Twain House. On the tour participants will hear creepy tales and stories of spirits that surround The Mark Twain House and learn about Twain's own interest in the supernatural.
Filled with haunted history, dark tales and Victorian traditions encompassing seances and spiritualism, these nighttime tours are as educational as they are goosebump-inducing.
The tours sell out fast and are only offered seasonally, so be sure to make your reservations.
Location: The Mark Twain House and Museum, 351 Farmington Ave, Hartford, CT 06105
Dates: Thurs, Fri & Sat, Oct 20th, 21st, 22nd, 27th, 28th and 29th, 2016
Hours: 6 pm – 10 pm (Tours leave at 6pm, 7pm, 8pm, 9pm, 10pm)
Tel: 860-247-0998
marktwainhouse.org/visitor/events_programs.php#
For Regional Accommodations, Restaurants and Attractions: ctvisit.com
Join the Diamond State Ghost Investigators and park staff for a three-hour adventure in paranormal investigation.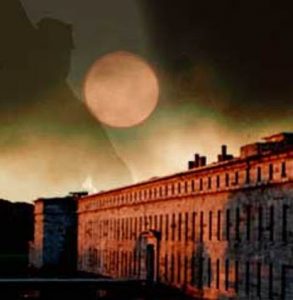 Fort Delaware, the Union fortress dating back to 1859, once housed Confederate prisoners of war. Throughout history, quite a number of people have encountered paranormal  experiences at the prison. It is believed that the spirits that haunt Fort Delaware are a direct result of the  suffering and violence that was sustained there.
Participants witness and take part in actual investigations of the haunted prison located on Pea Patch Island using electronic magnetic field detectors, data recorders, and temperature sensors visiting areas where paranormal activity has been reported.
October 29 from 9:30pm-2:30am – For hard-core ghost hunters only, participate on Halloween to take part in a five-hour investigation of Fort Delaware, in which you are a key part of the investigative team. What better way to scare the bajeebers out of you.
Participants must be 13 years old or older and should arrive 30 minutes prior to boat departure to check in at the Fort Delaware dock, 45 Clinton Street, Delaware City DE 19706. Tickets sell fast due to high demand, so book early!
Location: Fort Delaware, Pea Patch Island, Delaware City, DE 19706
( Fort Delaware State Park is accessible only by ferry, leaving from 45 Clinton Street, Delaware City DE 19706 )
Dates: Fridays, Saturdays in October – October 7, 8, 14, 15, 21, 22, 28, 29, 2016
Hours: 6:30 p.m. and 9:30 p.m. tours (exception- Oct 29 – 9:30 tour only)
Tel: 302- 834-7941
destateparks.com/ghost
For Regional Accommodations, Restaurants and Attractions: visitwilmingtonde.com
The Richmond Folk Festival carry's forward the 12-year tradition established by the hugely successful National Folk Festival celebrating the roots, richness and variety of American culture through music, dance traditional crafts, storytelling and food. The event takes place at downtown Richmond's  historic riverfront from 2nd to 7th streets and from Byrd Street to the river – including Brown's Island, The American Civil War Museum at Historic Tredegar, portions of Federal Reserve parking lots, and Tredegar Street.

Richmond Folk Festival is where over 200,000 festival goers gather for three FREE days of music, dance, food and fun. Drawing in visitors from across the country with an eclectic mix of 40 artists performing on seven different stages with continuous music and dance performances, along with a Virginia Folk-life demonstration area, children's activities, a folk arts marketplace, regional and ethnic foods.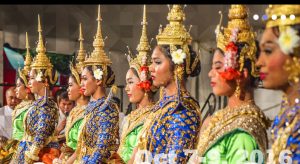 Among the artists to be featured at the 2016 Richmond Folk Festival are: Gary U.S. Bonds and Gene "Daddy G" Barge, (Norfolk Sound), Canzoniere Grecanico Salentino (Southern Italian pizzica tarantata), The Fairfield Four (African-American gospel singing quartet), Geno Delafose & French Rockin' Boogie (zydeco), Natalie MacMaster & Donnell Leahy (Cape Breton and Ontario fiddling), Joe Mullins & the Radio Ramblers (bluegrass), Homayoun Sakhi and Salar Nader (Afghan rubâb and tabla), Sheila Kay Adams (Appalachian songs, stories and ballads). Check the website for complete list of performers/schedule.richmondfolkfestival.org/docs/event_schedule
Expect lots of great food: ethnic, regional and traditional foods to delight guests and showcasing a wide variety of tempting foods to compliment the spirit of the festival. From classic festival fare to exotic flavors from around the globe, there's definitely something to tickle your tastebuds.
Location: Downtown Richmond's Riverfront, Brown's Island Park,Richmond, VA 23219
Date: Fri, Oct 07  – Sun, Oct 09, 2016
Time: Fri 6 – 10PM, Sat 12 – 9:30PM, Sun 12 – 6PM
Tel: 804-788-6466
richmondfolkfestival.org
For Regional Accommodations, Restaurants & Attractions: visitrichmondva.com