By stan. Filed in
celebration
,
Children
,
Drive I-95
,
Entertainment
,
Family Fun
,
Festival
,
Food
,
Nature
,
New Hampshire
,
Special Event
,
United States
,
USA
|
There is no better place to be a kid than at Hampton Beach. That's especially true during one week from August 14th to 18th when the Hampton Beach Children's Festival returns to delight the young and young at heart again.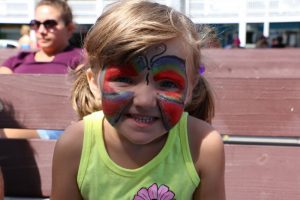 The family fun event kicks off on Monday, August 14th with a magic show by BJ Hickman on the famous Hampton Beach Seashell Stage at 10 a.m., and building up to a huge Costume Parade that marches almost the length of Hampton Beach on Friday, August 18th. Every child gets a prize just for being a part of it.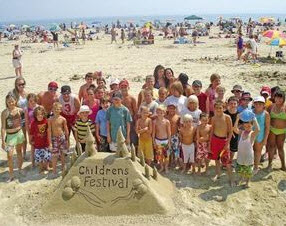 Enjoy five days filled with free non-stop activities and entertainment for children and their families, including sand castle contests, costume parades, Ronald McDonald Magic Show, children's entertainment on the Sea Shell Stage.
There will be also be mini-golf, dancing, storytelling, balloons, Monday Movies on the beach and a kids' bumper sticker contest where the winner gets a free bike.
Free ice cream, Coca-Cola and…every child wins a prize! All Children's Festival activities are free and open to the public.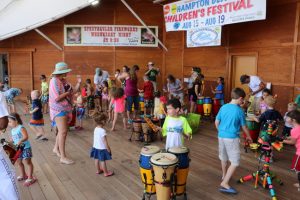 Download the 2017 Schedule

Location: Hampton Beach, Hampton, NH, 03862
Date: Mon, Aug 14 – Fri,  Aug 18,2017
Time: 5:30pm
Tel: 603-926-8717
hamptonbeach.org/events/childrens-events/
For Regional Accommodations, Restaurants & Attractions: portsmouthnh.com
Tags: activity, balloon, building, bumper, child, children, coca cola, contest, costume, dancing, drive i-95, entertainment, event, family, festival, free, fun, Hampton Beach, Hampton Beach Children's Festival, ice cream, kid, magic, March, Mini Golf, New Hampshire, non-stop, parade, prize, public, Ronald McDonald, sandcastle, seashell, show, stage, sticker, storytelling