Tag Archive
activity
architecture
art
artist
Austria
Canada
children
city
city view
CostSaver
downtown
drive i-95
entertainment
Europe
event
exhibit
family
festival
Florida
food
free
fun
historic
History
landmark
local
London
Museum
music
Nature
Ontario
roadtrip
Seattle
show
sights
sightseeing
tour
tourist
Trafalgar
travel
travelblogger
view
Washington
Washington State
world
Whom better to honor than your grandparents? There is a special bond that is shared between grandchildren and their grandparents. National Grandparents Day was declared in 1978 to be celebrated in the US on the first Sunday of September after Labor Day; It was signed into law by President Jimmy Carter.
National Grandparents Day gives grandchildren the opportunity to show love and appreciation to their grandparents. Why not treat them to a special Grandparents Day celebration on the grounds of the glorious Flagler Museum?
The Gilded Age estate was a 75-room winter retreat built in 1902 as a wedding present for Henry Flagler's wife Mary Lily Kenan Flagler  and is open to the public as the Flagler Museum, featuring guided tours, changing exhibits, and special programs.
Family played an important role in the history of the Flagler Museum. The Museum's founder, Jean Flagler Matthews, a granddaughter of Henry Flagler  preserved Whitehall and its collections to honor her grandfather.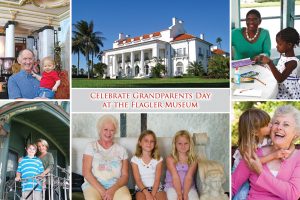 Visit the Flagler Kenan Pavilion to enjoy the family-friendly activities including: Working together to create your family tree, Being interviewed by your grandchildren, helping your grandchildren write a postcard to their family, commemorating the day by making a scrapbook page together having a family photo taken in front of Henry Flagler's Railcar No. 91. all while bonding, sharing, and making timeless memories.
No matter what, the best Grandparents Day activity involves you and your grandparents together, celebrating your family and each other. They play a vital role in families, and this is a day that we can appreciate all the joy and wisdom that grandparents bring to our lives.
Location: Location: The Flagler Museum, One Whitehall Way, Palm Beach, FL 33480
Date: Sun, Sept 9, 2018
Time: 3 – 5pm
Tel: 561-655-2833
flaglermuseum.us
For Regional Accommodations, Restaurants & Attractions: thepalmbeaches.com

The fifth annual Wild Vibes Festival, featuring a full day in nature It takes place at Spring Hill Farm in South Berwick, Maine which is just a short drive away from Portsmouth. It's nestled in the lush landscape of the Seacoast on a family-run farm, with over 60 waterfront acres of rolling hills and beautiful views of the surrounding countryside.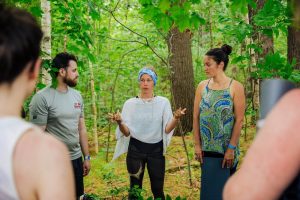 Celebrated as one of New England's favorite Yoga, Music, & Arts Festival, Wild Vibes features a diverse line-up of teachers, presenters, and performers. Experience a jam-packed day of live music, inspiring workshops, unique yoga classes including SUP yoga and paddle boarding, local artisans, Roots Village for tasty treats and refreshing beverages, and you can drop off your kids at Wild Vibes Kids Camp.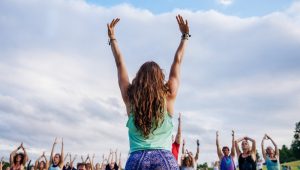 Enhance your natural state with the ultimate day of creativity, movement, music, art, wellness and community in this serene setting. Venture in the dreamers den, practice yoga on the water, and get your groove on under the open sky. Check out the schedule for amazing and inspiring workshops: wildvibes.org/workshop
A kid-friendly event, Wild Vibes Festival offers something for everyone. A portion of festival proceeds benefit Puresa Humanitarian Foundation and Yoga & Cancer SATYA. Kids ages 12 & under FREE.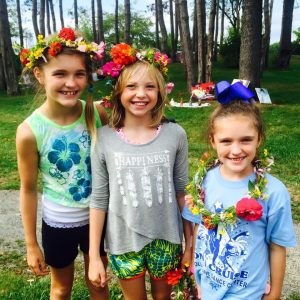 Location: Spring Hill Farm, 117 Pond Rd, South Berwick, ME 03908
Date: Sat, July 28th, 2018
Time: 12pm – 8pm
wildvibes.org
For regional Accommodations, Restaurants & Attractions: portsmouthnh.com
Imagine an Easter Egg Hunt on the grounds of the glorious Flagler Museum…The Gilded Age estate was a 55-room winter retreat built in 1907 as a wedding present for Henry Flagler's 3rd wife Mary Lily Kenan Flagler. Today, Whitehall is a National Historic Landmark and is open to the public as the Flagler Museum, featuring guided tours, changing exhibits, and special programs.
Children are invited to hunt for more than 8,000 eggs on the Museum's Lawn and in the Cocoanut Grove. The Museum grounds will be sectioned off into age-appropriate areas so everyone, including toddlers, will have an opportunity to participate.
When the Museum gates open at 9am  children  will be visited by the Easter Bunny. Don't forget your camera as this is a great photo-op with the Bunny and the grandeur of the museum as a backdrop. There will be an Easter Craft Activity Table, where children can engage in Easter-themed art projects, face painting, balloon sculptures, and play a game of Bean Bag Toss.
The egg hunt begins promptly at 10am. The Easter Egg Hunt for children age four and under will be held on the Southeast Lawn with 3,500 hidden eggs. For kids ages five and older the Hunt is in the Cocoanut Grove with 4,500 hidden eggs.  Look for the golden egg to win a special prize.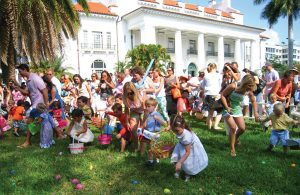 To purchase tickets: flaglermuseum.us/programs/easter-egg-hunt
Photo Courtesy of: © Flagler Museum
Location: Flagler Museum, One Whitehall Way, Palm Beach, FL 33480
Date: Sat, April 15, 2017
Time: Gates open at 9am.The egg hunt begins at 10am
Tel: 561-655-2833
flaglermuseum.us
For Regional Accommodations, Restaurants & Attractions: thepalmbeaches.com