Tag Archive
activity
architecture
art
artist
building
Canada
children
city
CostSaver
downtown
drive i-95
entertainment
Europe
event
exhibit
family
festival
Florida
food
fun
historic
History
landmark
local
Museum
music
Nature
New Zealand
Ontario
roadtrip
sculpture
Seattle
show
sights
sightseeing
tour
tourist
Trafalgar
travel
travelblogger
view
Washington
Washington State
water
world
The 11th Annual Mystic Garlic Festival features freshly harvested local garlic, garlic infused goodies, music, and activities scattered throughout Olde Mistick Village.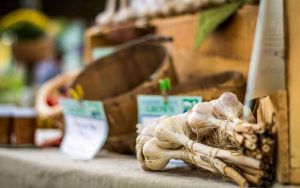 To celebrate the abundant fall harvest, farmers will present an amazing variety of Garlic for sale in addition to fresh produce. More farmers than ever will have honey, jams, preserves, ice cream, baked goods, and syrups.
Besides the proven health benefits of garlic,  there is just something irresistible about the aroma of roasted garlic. Throughout the day and evening, dozens of local restaurants and food service establishments will be serving, for purchase, delicious garlic related foods,  such as garlic fried dough and garlic fries, as well as non-garlic favorites.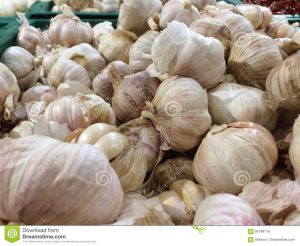 A host of merchants, artisans, authors and artists will line the pathways of Olde Mistick Village displaying their foods, crafts, gifts, and talents. Along with over 45 vendors, you will find Olde Mistick Village merchants offering garlic related activities or products at their stores.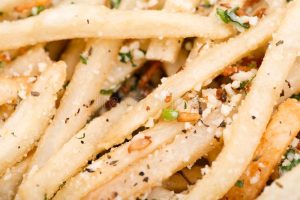 Don't miss the live birds of prey, reptile show, and martial arts demonstration.
So, you bring the mints and Olde Mistick Village will supply the flavor.  A great weekend of music, food, and family fun. Stroller friendly, Free entry and Free parking.
Location: Olde Mistick Village, 27 Coogan Blvd., Mystic, CT 06355
Date: Sept 15 – 16, 2018
Time: Sat 11am – 7pm, Sun 11am – 6pm
Tel: 860 -536-4941
oldemistickvillage.com
For Regional Accommodations, Restaurants & Attractions: thisismystic.com
If you are an aficionado of cigars, bourbon and local craft beer you are going to want to head to Fredericksburg Fairgrounds on August 18th for an amazing day at the Cigar, Bourbon and Brew Festival.
The festival features 20 craft beers from local Fredericksburg Breweries,  bourbons from all across the country and some homegrown, produced in Virginia, and a select number of Virginia Wineries and Cideries, and a notable selection of cigars.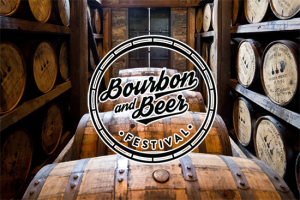 Known as Fredericksburg's premier cigar event, this festival features an impressive selection of cigar brands including: Drew Estate, Perdomo, Fartello, Romeo Y  Julieta, Montecristo, Miami Cigars and Esteban Carreras.
If you have a passion for bourbon, you will appreciate the extraordinary representation of spirits being showcased from all across the country. Over  30 different samples from 20 different distilleries including: Jack Daniel's, Woodford Reserve, Old Forester, Belmont Farm Distillery, Virginia Sweetwater Distillery, KO Distilling, Catoctin Creek, Copper Fox Distillery, Filibuster Distillery, Maker's Mark, Basil Hayden, River Hill Distillery, Reservoir Distillery, A. Smith Bowman Distillery, Buffalo Trace Distillery, Booker's, Bulleit Bourbon, Jefferson's, Baker's and Knob Creek.
Craft brewers from the around the Fredericksburg area will be on hand with 20 craft beers for sampling of some of their award winning beers. For those of you who prefer a glass of wine or hard cider there will be a select number of Virginia Wineries and Cideries sampling their award winning beverages as well.

Whether it's stogies, whiskey, craft brews, wine or hard cider, there's something for everyone including food vendors serving up some great festival style foods and craft expos as well as live music from Redneck Pool Party and  Kingbolts on the main stage. This event supports Community Outreach Inc. For Tickets: community-outreach-14908279529
 Location: Fredericksburg Fairgrounds, 2400 Airport Ave, Fredericksburg VA 22401
Date: Sat, Aug 18, 2018
Time: 4pm – 9pm
Tel: 540-373-1294
cigarbourbonbeer.com
For Regional Accommodations, Restaurants & Attractions: visitfred.com
It's been a local favorite for almost 25 years, Fellsmere Frog Leg Festival still has legs; frog legs that is. Bring your family and friends and enjoy live music, crafters, midway rides, games, bull riding, petting zoo, pony rides and the main event – the Frog Legs and Gator Tails.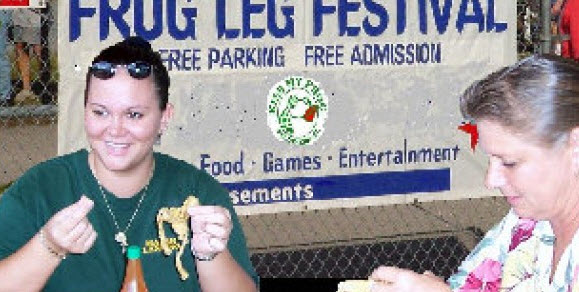 Fellsmere has been proclaimed Frog Leg Capital of the World and The Frog Leg Festival holds 2 Guinness Book World Records for The Most Frog Legs served in the course of one business day and the Largest Frog Leg Festival in the world. With over 80,000 attendees serving over 7,000 pounds of frog legs and 2,000 pounds of gator, the Frog Leg Festival has come a long way from its humble roots of 400 dinners.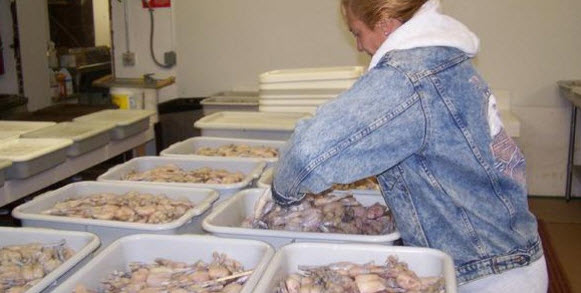 There's something for everyone. Money raised at this event goes towards the recreational needs of the children of Fellsmere.
Free Admission. Free Parking. Free Shuttle Parking at MESA park Saturday 1pm – 11:30pm and Sunday 1pm – 6:30 pm.
Location: Fellsmere City Complex, 22 South Orange St., Fellsmere, FL 32948
Dates: Jan 19th – 22nd, 2017
Hours: Thurs, Fri 4pm – 11pm, Sat 10am – 11pm, Sun 11am – 6pm
Tel: 772-571-0250
froglegfestival.com
For Regional Accommodations, Restaurants & Attractions: indianriverchamber.com
sebastianchamber.com