By glenda. Filed in
Art
,
Drink
,
Drive I-95
,
Entertainment
,
Exhibition
,
Festival
,
Food
,
Leisure
,
Nature
,
Special Event
,
United States
,
USA
,
Virginia
|
If you are an aficionado of cigars, bourbon and local craft beer you are going to want to head to Fredericksburg Fairgrounds on August 18th for an amazing day at the Cigar, Bourbon and Brew Festival.
The festival features 20 craft beers from local Fredericksburg Breweries,  bourbons from all across the country and some homegrown, produced in Virginia, and a select number of Virginia Wineries and Cideries, and a notable selection of cigars.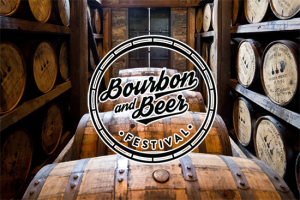 Known as Fredericksburg's premier cigar event, this festival features an impressive selection of cigar brands including: Drew Estate, Perdomo, Fartello, Romeo Y  Julieta, Montecristo, Miami Cigars and Esteban Carreras.
If you have a passion for bourbon, you will appreciate the extraordinary representation of spirits being showcased from all across the country. Over  30 different samples from 20 different distilleries including: Jack Daniel's, Woodford Reserve, Old Forester, Belmont Farm Distillery, Virginia Sweetwater Distillery, KO Distilling, Catoctin Creek, Copper Fox Distillery, Filibuster Distillery, Maker's Mark, Basil Hayden, River Hill Distillery, Reservoir Distillery, A. Smith Bowman Distillery, Buffalo Trace Distillery, Booker's, Bulleit Bourbon, Jefferson's, Baker's and Knob Creek.
Craft brewers from the around the Fredericksburg area will be on hand with 20 craft beers for sampling of some of their award winning beers. For those of you who prefer a glass of wine or hard cider there will be a select number of Virginia Wineries and Cideries sampling their award winning beverages as well.

Whether it's stogies, whiskey, craft brews, wine or hard cider, there's something for everyone including food vendors serving up some great festival style foods and craft expos as well as live music from Redneck Pool Party and  Kingbolts on the main stage. This event supports Community Outreach Inc. For Tickets: community-outreach-14908279529
 Location: Fredericksburg Fairgrounds, 2400 Airport Ave, Fredericksburg VA 22401
Date: Sat, Aug 18, 2018
Time: 4pm – 9pm
Tel: 540-373-1294
cigarbourbonbeer.com
For Regional Accommodations, Restaurants & Attractions: visitfred.com
Tags: A. Smith Bowman Distillery, award, Baker's, Basil Hayden, beer, Belmont Farm Distillery, beverage, Booker's, bourbon, Bourbon and Brew Festival., brew, brewery, Buffalo Trace Distillery, Bulleit Bourbon, Catoctin Creek, cider, cigar, community, Copper Fox Distillery, country, craft, craft beer, distillery, Drew Estate, drive i-95, Esteban Carrera, expo, exposition, fairground, Fartello, festival, Filibuster Distillery, food, Fredericksburg, hard cider, homegrown, Jack Daniel's, Jefferson's, Knob Creek, KO Distilling, live, local, Maker's Mark, Miami Cigars, Montecristo, music, Old Forester, outreach, Perdomo, Reservoir Distillery, River Hill Distillery, Romeo Y Julieta, sample, sampling, serving, spirits, stogie, vendor, Virgina, Virginia Sweetwater Distillery, wine, winery, winning, Woodford Reserve