Tag Archive
activity
architecture
art
artist
building
Canada
children
city
CostSaver
downtown
drive i-95
entertainment
Europe
event
exhibit
family
festival
Florida
food
fun
historic
History
landmark
local
Museum
music
Nature
New Zealand
Ontario
roadtrip
sculpture
Seattle
show
sights
sightseeing
tour
tourist
Trafalgar
travel
travelblogger
view
Washington
Washington State
water
world
Architect Frank Gehry's signature metallic swoops and swirls allow for great sculptural photographs of the Museum of Pop Culture in Seattle.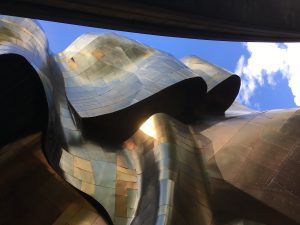 When architect Frank Gehry designs a building, it's more than a building, it's a sculpture. Here in Seattle, the Museum of Pop Culture certainly stands out in the city.
Here, from the Wizard of Oz is the Wicked Witch of the West's hat. Margaret Hamilton, with her green face, scowl and cackle, was the actor who played her. Adrian Adolph Greenberg, Hollywood costume designer, created her signature outfit. As a little kid, watching that witch really scared me, sending me into tears. You can see the hat in person at the Museum of Pop Culture in Seattle, WA. I didn't cry when I saw it.
The CN Tower in Toronto, completed in 1976, is 147 stories high. You can go up and look out on the observation deck on the 114th floor. CN stands for the Canadian National Railway, since the tower was built by the company and is located on former railway land. It remains the signature icon of Toronto's skyline, with more than 2,000,000 visitors zipping up it every year.

Enjoy a fall Sunday afternoon in Newburyport by tasting and rating signature cocktail and appetizer samples from local restaurants in the 2nd Annual Newburyport Charity Cocktail & Appetizer Competition.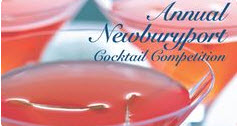 This fun-filled fundraiser will be held Sunday afternoon, October 22nd, with all proceeds benefit the nonprofit, Pennies for Poverty: 2 Cents 4 Change, a Newburyport-based charity whose mission is to promote and carry out efforts to reduce poverty in Newburyport, Massachusetts.
Newburyport Cocktail and Appetizer Competition Fundraiser
Tickets are available at:  CocktailCompetition.yapsody.com.
Here is how it works:  On the day of the event, Participants with tickets will check in at Michael's Harborside to pick up their Cocktail Competition t-shirt and a map of participating restaurants. All restaurants are within walking distance in downtown Newburyport.
After sampling cocktails at each restaurant, participants return to Michael's Harborside to vote for their favorite signature drink and appetizer. The restaurant winner will be recognized in the media and have bragging rights as the 2017 Newburyport Best Cocktail and Appetizer Competition Winner.
Location: Downtown Newburyport
Starting Point: Michael's Harborside, 1 Tournament Wharf, Newburyport, MA 01950
Date: Sun, Oct 22nd, 2017
Time: 2pm -5 pm
newburyport.com/best-cocktail-competition-fundraiser-sept-25th
For Regional Accommodations, Restaurants & Attractions: newburyport.com
Don't miss one of the Lowcountry's signature events, the annual DragonBoat Beaufort Race Day. The exciting dragon boat races will take place Saturday, June 24, 2017 at at Henry C. Chambers Waterfront Park on the river from 8-4.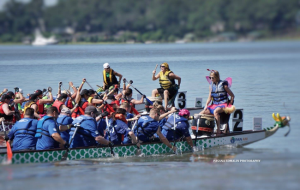 Witness the fierce competition and camaraderie as teams of paddlers race on the Beaufort river to win trophies and raise money for local cancer patients. Among the fun and festivities will be an opening ceremony, three heats of races, the moving Carnation Ceremony for cancer survivors and their families and the closing medal ceremony.
DragonBoat Race Day will include many local businesses, community groups and teams of friends and family racing against each other. The mixed Cancer Survivor Division will be the showcase for the heroes and heroines, honoring the spirit of DragonBoat Race Day.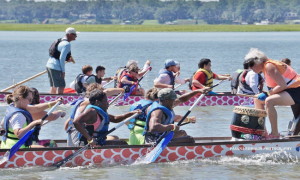 Twenty paddlers sitting side-by-side in a dragon-headed 42 foot-long vessel, paddling furiously to the beat of an emphatic drummer. The goal: physical wellness and psychological well-being through this thrilling, team-oriented support program that even offers opportunities to travel to competitions worldwide.
There will be 35 teams each racing three times. There will be two divisions – Mixed Community and Cancer Survivor teams. All teams race together. Cancer Survivor teams must have at least 8 cancer survivors in the boat during each race. After the first and second heats, teams will be placed in racing categories based upon their time; the third heat will decide the medals. Cancer Survivor placings decided by accumulating the two best times from each team. Gold, Silver and Bronze medals will be awarded for the top three finishers in each racing categories during the Awards Ceremony at the end of the day.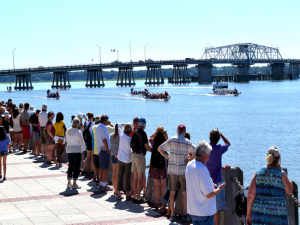 Location: Henry C. Chambers Waterfront Park, downtown on the Beaufort River,  SC
Date: Sat, June 24, 2017
Time: 8am – 4pm
Tel: 843-473-4477
dragonboat-raceday.com
For Regional Accommodations, Restaurants & Attractions: southcarolinalowcountry.com
Hold on to you hats racing fans, February is the return of Speedweeks at Daytona International Speedway. This nine-day motorsports adventure offers devoted race fans with an action-packed schedule of six of the most exciting races, culminating with the Daytona 500 which will showcase 59 years of history in the world's only motorsports stadium.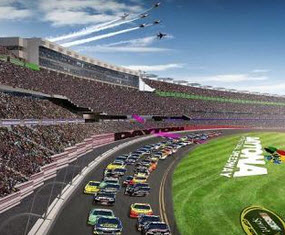 Sat, Feb. 18: Lucas Oil 200 and the Clash at Daytona -Prepare for the ultimate doubleheader with action from the ARCA Racing Series & NASCAR presents a driver pool of experienced veterans and young up-and-comers, while NASCAR rolls out a star-studded lineup to open their season.
Sun, Feb. 19: Daytona 500 Qualifying By Kroger -Every second makes a difference in the group qualifying format that determines the front row for the Daytona 500.
Thurs, Feb. 23: Can-Am Duel – With the front row of the Daytona 500 set, top drivers in the Cup Series compete to determine the rest of the starting grid
Fri, Feb. 24: NextEra Energy Resources 250 – Annually one of the most exciting races at Daytona International Speedway, this race is well-known for its long list of close finishes.
Sat, Feb. 25: PowerShares QQQ 300 – Young drivers look to make a name for themselves, while established veterans seek to gain momentum before Sunday's showcase event.
On February 26th, The Daytona 500, also known as "The Great American Race," is NASCAR's signature event. Fresh off of a sold-out crowd witnessing the closest finish in Daytona 500 history,  it's sure to be another for the record books. At a place where the timeline unfolds like the pages of history, a proud new chapter is set to be written at the "World Center of Racing."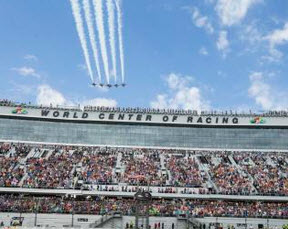 Location: Daytona International Speedway,
1801 W. International Speedway Blvd. Daytona Beach, FL 32118
Dates: Sat Feb 18 – Sun Feb 26, 2017
Times: Various
Tel: 800-PIT-SHOP
daytonainternationalspeedway.com/Events/2017/Speedweeks-At-DAYTONA/Speedweeks-At-DAYTONA.aspx
For Regional Accommodations, Restaurants & Attractions: daytonabeach.com
Looking for something different?  If you love blues harp,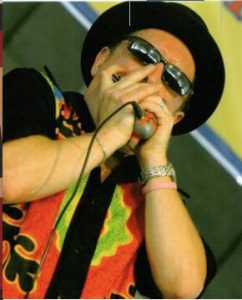 this show is for definitely for you. Harmonica players from throughout the state will battle at the 11th Annual Florida Harmonica Championships. Every October the Florida Harmonica Championships combines performances from more than 20 great harp players with internationally known guest stars. Each year, music lovers from all over the country travel to beautiful New Smyrna Beach to witness what has become a signature Florida music happening.
This combination of raw new talent, a show oriented format, great backing band and internationally renowned guest stars has made the Florida Harmonica Championships and New Smyrna a music destination for fans from Florida, the US and the world. Anyone can compete.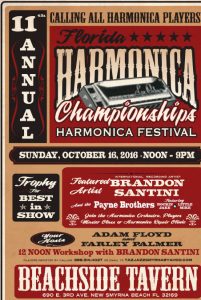 Other activities include a master class, a harmonica repair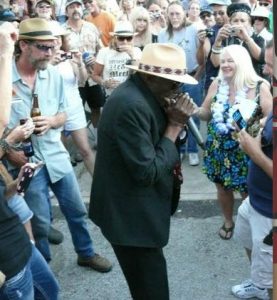 clinic and a "harmonica orchestra" performance open to all spectators with a harmonica.
Location: Beachside Tavern, 690 E. 3rd. Ave, New Smyrna Beach, FL 32169
Date: Sun Oct 16, 2016
Time: Noon – 9PM
Tel: 386-314-5718
floridaharmonicachampionships.com
For Regional Accommodations, Restaurants & Attractions: nsbfla.com