Tag Archive
activity
art
artist
Canada
children
city
community
contest
country
craft
downtown
Drivei-95
drive i-95
drivei95
entertainment
event
family
festival
Florida
food
free
fun
game
historic
History
house
i95
Island
live
local
Museum
music
national
North Carolina
prize
Restaurant
roadtrip
shop
show
street
tour
travel
travelblogger
USA
world
Richmond International Film Festival (RIFF) brings more than 150 international cutting edge films to RVA, plus industry panels, Q&As, live musical performances, red carpet awards, and entertainment mixers that usher the spirit of Hollywood into Virginia's  Bowtie Cinemas, various music venues, and the historic Byrd Theater, a venue touted by USA Today as "one of the top 10 places to still see a movie in splendor in the United States."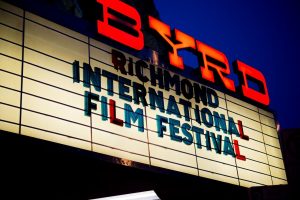 With more than 20 countries represented, the RIFF Official Selection consists of a diverse range of films (features and shorts), music videos, and screenplays across all genres.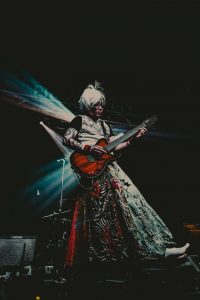 RIFF is known for placing a heavy focus on music each year. The 2018 Festival will again include more than 50 music performances, industry networking events, panels, music business roundtable discussions, industry mixers, and more. On top of providing great entertainment from some of the music industry's hottest talent, RIFF utilizes this area as a platform for filmmakers and musicians to forge new working relationships. Top awards will be given out across a variety of music categories during the annual red carpet awards.
2018 Special guests include: Kate Bosworth, Michael Polish, Danny Glover, Lee Aronsohn, Rene Balcer & Carolyn Hsu-Balcer.
It's a one-of-a-kind festival honoring some of the most singularly entertaining projects on the international film scene.
Location: Various
Date: Mon, Apr 23, 2018 – Sun, Apr 29, 2018
Tel: 804-219-0675
rvafilmfestival.com
For Regional Accommodations, Restaurants & Attractions: visitrichmondva.com
DeWayne's – Would you believe this amazing gift, clothes and garden decor shop started out as a pumpkin stand? DeWayne persevered with his produce stand after having to move it 3 times. What began as DeWayne's Country Garden in 1991 has transitioned through the years to become known as simply… DeWayne's.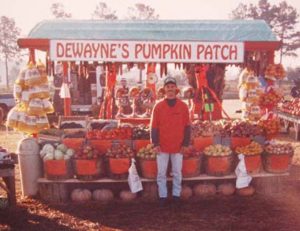 Nowadays it has grown and grown beyond the trolls, birdbaths, gargoyles, trellises, fountains, bears and benches outside. It is a destination for shoppers to experience the gift shop, garden center, ladies clothing boutique, menswear and Christmas Land.
DeWayne's is celebrating the completion of a two-year construction project, a 23,500 sq ft expansion and 9,000 sq ft renovation. The final phase is the redesign and expansion of existing space into a larger women's clothing Boutique along with a new customer service / checkout area.
The new space allows for the amplification of The Boutique to incorporate more complimenting brands and product trends to the existing lines, including ladies clothing, footwear, jewelry, handbags & accessories. With an outstanding knack of seeking out the hottest and most desired brands, shoppers will love their assortment, including: Alex and Ani, Brighton, Jack Rogers, Dansko, Hobo, Joseph Ribkoff, Hatley, Escapada and Clara Son Woo . You can also buy paper goods, soap, candles and flags.
DeWayne's family owned business provides customers with a unique shopping experience in over 40,000 sq ft of specialty retailing. Exceptional Customer Service, amazing selection and an unforgettable experience await you.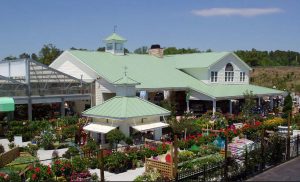 Location: DeWayne's – 1575 Outlet Center Dr, Selma, NC 27576
Hours: Mon – Fri 9:30– 7pm, Sat 9 – 7:30pm, Sun 10 – 6pm
Tel: 919-202-8471
dewaynes.com
For Regional Accommodations, Restaurants & Attractions: johnstoncountync.org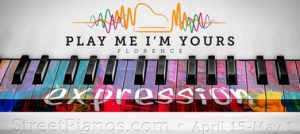 Florence, SC Exit 160: No, you're not seeing things, those randomly placed pianos throughout Florence are part of Play Me, I'm Yours, an initiative of a worldwide street piano project, geared to interconnect people in the community by "expressing themselves"  by bringing pianos to the people and music to the streets.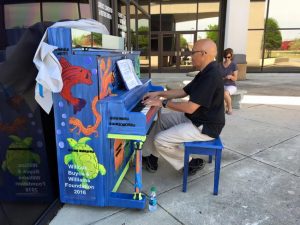 Dozens of Pianos will be located all over Florence and Lake City, and will remain available until May 7, positioned for everyone to play and enjoy on streets, in parks, squares, markets and other public places. Play Me, I'm Yours invites the public to engage with, participate and take ownership of their urban environment. Decorated and personalized by local artists and community groups, the street pianos create a place of exchange and an opportunity for people to connect.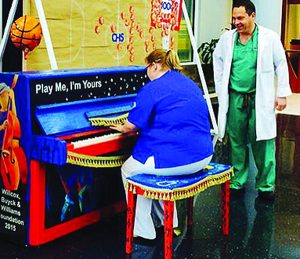 Touring internationally since 2008, Play Me, I'm Yours was created by British artist Luke Jerram. More than 1500 pianos have now been installed in over 50 cities across the globe, from London to Lima, bearing the simple invitation Play Me, I'm Yours. The project has already reached more than ten million people worldwide.
An opening-night festival will be held April 21 in the Willcox Plaza on West Evans Street. The event will include a dueling pianist team and a "Paint a Piano" tent for young artists. Don't miss the featured noon concerts on various instruments by local pianists.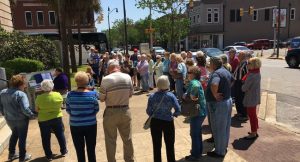 Location: Florence, SC
Date: Fri, April 21 – Sun, May 7, 2017
Tel: 843-260-6210
streetpianos.com/florence2017
For Regional accommodations, Restaurants & Attractions: visitflo.com
The 44th Annual Cherry Blossom Festival is a celebration of spring commemorating the planting of 72 Yoshino Japanese Cherry Blossom trees in 1973.  Hanami (cherry blossom) viewing, has been a Japanese custom since the 7th century when the aristocrats enjoyed the transient beauty of  looking at sakura (cherry trees). Sakura is a symbol of Japan, and it's said that there are over 400 varieties of cherry trees in Japan.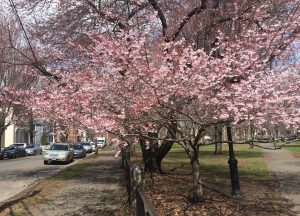 The longstanding tradition of the Cherry Blossom Festival,  takes place  in New Haven's Historic Wooster Square, and offers something for everyone in the family, including your 4 -legged family member.
Enjoy free entertainment including music, dancing, shop a flea market, food, a children and family area that includes puppet shows, arts and crafts, face painting and activities from the Peabody Museum, New Haven Free Public Library's Readmobile and a raptor-rescue organization  -Horizon Wings.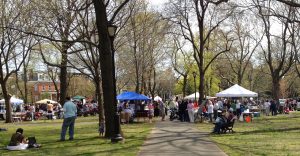 There is a Pet Friendly area, with New Haven Animal Shelter, Greater New Haven Cat Project, Little Shop of Howlers, Pups Without Partners and Veterinary Wellness Center.
With so much to do don't forget the main attraction, enjoying the scenic view of the early blooming cherry blossoms. This family-friendly festival is a great and inexpensive way to bring in spring.
Location: Wooster Square, New Haven, CT 06511
Date: Sun., April 23, 2017
Time: 12 – 5pm
Tel: 203-777-1371
historicwoostersquare.org/cherryblossomfestival.html
For Regional Accommodations, Restaurants & Attractions: visitnewhaven.com
Imagine an Easter Egg Hunt on the grounds of the glorious Flagler Museum…The Gilded Age estate was a 55-room winter retreat built in 1907 as a wedding present for Henry Flagler's 3rd wife Mary Lily Kenan Flagler. Today, Whitehall is a National Historic Landmark and is open to the public as the Flagler Museum, featuring guided tours, changing exhibits, and special programs.
Children are invited to hunt for more than 8,000 eggs on the Museum's Lawn and in the Cocoanut Grove. The Museum grounds will be sectioned off into age-appropriate areas so everyone, including toddlers, will have an opportunity to participate.
When the Museum gates open at 9am  children  will be visited by the Easter Bunny. Don't forget your camera as this is a great photo-op with the Bunny and the grandeur of the museum as a backdrop. There will be an Easter Craft Activity Table, where children can engage in Easter-themed art projects, face painting, balloon sculptures, and play a game of Bean Bag Toss.
The egg hunt begins promptly at 10am. The Easter Egg Hunt for children age four and under will be held on the Southeast Lawn with 3,500 hidden eggs. For kids ages five and older the Hunt is in the Cocoanut Grove with 4,500 hidden eggs.  Look for the golden egg to win a special prize.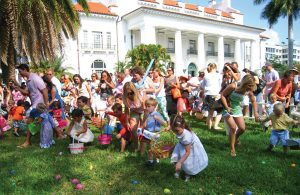 To purchase tickets: flaglermuseum.us/programs/easter-egg-hunt
Photo Courtesy of: © Flagler Museum
Location: Flagler Museum, One Whitehall Way, Palm Beach, FL 33480
Date: Sat, April 15, 2017
Time: Gates open at 9am.The egg hunt begins at 10am
Tel: 561-655-2833
flaglermuseum.us
For Regional Accommodations, Restaurants & Attractions: thepalmbeaches.com
Treat your dog to Dogapalooza, a very popular, dog-friendly afternoon at the Ormond Memorial Art Museum. Revel in the joyful family-friendly celebration of the human-animal bond throughout the museum, the gardens and parking lot, giving dogs trees, shade and lots grass to roll around on.
This festival features tons of fun dog activities including FREE puppy photo experience, doggie art project -where your dog creates the art,  FREE dog nail clipping, obedience demonstrations and some fun music mixed by DJ.
There will be a canine costume contest which includes categories: best in Show, Best Pop Culture Reference, Best Duo (Dog + his human),  and Best Ensemble (more than 1 Dog). Don't forget to take advantage of doggie babysitting that will be offered for short-term visits to check out the art in the museum.
Enjoy delicious food, drinks and a great casual dog-themed afternoon with dogs and dog lovers alike that will have you begging for more.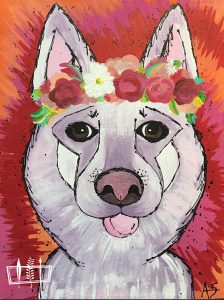 Well-behaved dogs on leashes are welcome as are their human companions.  All proceeds benefit  Sophie's Circle pet food pantry. Admission is a $2 donation.
Painted by Daytona Beach Artist Amy Holzer
Location: Ormond Memorial Art Museum & Gardens, 78 East Granada Blvd, Ormond Beach, FL 32176
Date: Sat, Jan 7, 2017
Hours:  2  – 4 PM
Tel: 386-676-3347
ormondartmuseum.org/event/dogapalooza/2016-10-22_200pm
For Regional Accommodations, Restaurants & Attractions: daytonabeach.com
Don't miss the mid-Atlantic's premier celebration of the literary arts, The Baltimore Book Festival, featuring more than 200 celebrity and local authors appearances and book signings, non-stop readings on multiple stages, cooking demos by celebrity chefs, poetry readings and workshops, panel discussions, more than 100 exhibitors and booksellers, walking tours, storytellers and hands-on projects for kids, street theater, live music, and a delicious variety of food, beer and wine.
For the kids, or the kids at heart there's a Pop Culture Parade where superheroes, storybook characters, BmoreFit Dancewalkers,  and special guests dress up in costume and march down the promenade, starting at Pratt & Light streets traveling down to the Geppi's Entertainment Museum Comic Pavilion.
Some of the feature presentations include: Terry McMillan, author of "How Stella Got Her Groove Back"; NPR correspondent Glen Weldon, talking about his "The Caped Crusade: Batman and the Rise of Nerd Culture"; and local pundit D. Watkins, who has an essay collection called "The Beast Side: Living (and Dying) While Black in America" and his memoir 'The Cook Up,' takes us deeper into his former life, and Comic writer Carl Hiaasen will read from his newest novel, "Razor Girl" to mention but a few.
Whether it's Health & Wellness , Cooking (The Food for Thought), Science Fiction & Fantasy or Children's with a Stage featuring interactive programs for the whole family, this FREE event highlights 13 stages offering something for everyone.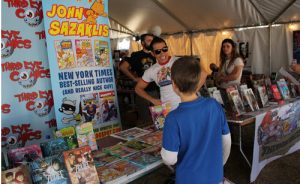 Location: Baltimore Inner Harbor, 201 E. Pratt Street,Baltimore, MD 21202
Date: Fri – Sun Sept 23-25, 2016
Hours: 11 – 7pm
Tel: 410-752-8632
baltimorebookfestival.org
For Regional Accommodations, Restaurants & Attractions: baltimore.org
Phot0 Courtesy of The Baltimore Office of Promotion & The Arts