Monday, July 3rd, 2017
Step through the doors of some of Fell's Point's most haunted  watering holes for a fascinating haunted pub crawl tour of this historic maritime neighborhood when you partake in Fells Point Wicked History Pub Tour.
Baltimore Wicked History Tours has been thrilling locals and visitors alike with scandalous tales of Baltimore's underbelly since 2014. The Fells Point Wicked History Pub Tour lasts between 2-2.5 hours, depending on the tour guide. There are 3-4 pub stops during the course of the tour.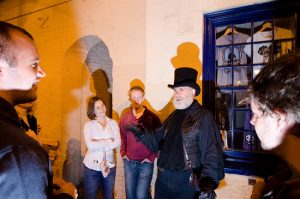 You'll walk the cobblestone streets of Fells Point and enter some of the most haunted pubs on the shore front. Travel back in time to when Fells Point was a colorful, dangerous place to visit, crawling with sailors, privateers, ladies of the night, and immigrants looking for a better life. Tempers ran hot with people who had nothing to lose and those looking to exploit them. Fells Point also had its bright spots with luminaries like Billie Holiday and Edgar Allan Poe roaming these historic streets. Learn the secrets of this historic maritime village while enjoying an entertaining and  knowledgeable view of the era from an amazing story telling  tour guide.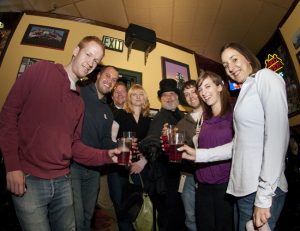 In a Baltimore Wicked History Tour  you'll experience Baltimore's  scandalous yesteryear in a history lesson like no other.  This haunting adventure that  some might call downright wicked, is for 21 and older only.
For Reservations: fareharbor.com/baltimorewickedhistorytour/items/calendar/2017/07/ or  (877) 293-1571
Tags: Adventure, Baltimore, Billie Holiday, cobblestone, Drivei-95, Edgar Allan Poe, era, Fells Point, guide, haunted, historic, History, immigrant, lady, lesson, life, local, luminary, maritime, Maryland, neighborhood, people, picture, privateer, pub, pub crawl, sailor, secret, shorefront, story teller, street, tale, temper, time, tour, travel, village, visitor, walk, walking, yestertear