Wednesday, August 30th, 2017
Now in its 18th year, the Rhode Island Chinese Dragon Boat Races & Taiwan Day Festival is an extraordinary event for the whole family to enjoy.  Join the thousands of people who attend each year for exciting competition, family-fun, and a great opportunity to learn more about Chinese culture.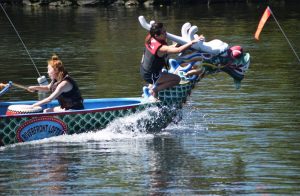 Racers continue to use the fiberglass Taiwanese-style dragon boats gifted to them from the Republic of China (Taiwan)  and incorporate the skill of flag-catching in each race.
The course length is 1,000 feet long up the Pawtucket River, with three boats racing at a time. A unique element to the races is the larger Taiwanese-style dragon boats, wood paddles, and the flag-catching in each race. If the flag is missed a penalty is added to their time.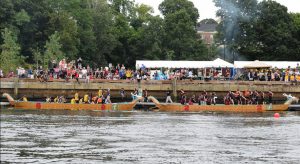 Sanctioned by the Eastern Regional Dragon Boat Association, the RI Chinese Dragon Boat Races consist of two divisions: the Mixed Division, which requires a minimum of 6 female paddlers, and the Open Division that has no gender restrictions.
In addition to the exciting boat races, under the giant tent you will find Taiwan Day festivities with some top notch entertainment including  cultural performances, many art & crafts tables, and the ever-popular dumpling eating contest. The festival also has a great selection of vendors, interactive activities, and food trucks.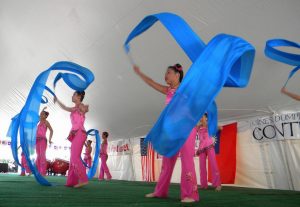 Don't miss the great entertainment throughout the day including: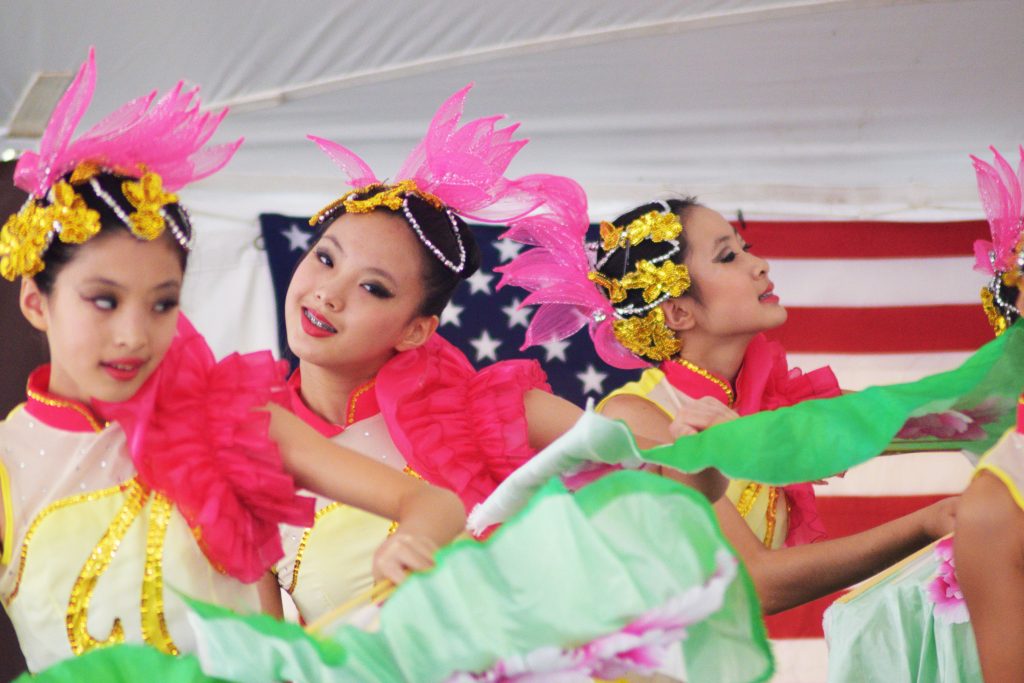 The popular Chinese dumpling eating contest
Taiwanese arts & crafts tables
Lion dancers
Yo-yo performances
Interactive games and activities
A fun (and messy) watermelon eating contest
Food trucks
Vendors
With so much to see and do…the Taiwan Day Festival is truly a great opportunity to witness some wonderful traditional Chinese and Taiwanese entertainment.
Parking and shuttle buses: Parking and shuttles for teams and attendees will be located at the Blackstone Valley Visitor Center's lot, 175 Main Street, Pawtucket, RI. Shuttle buses will start at 7:00 am and run until the awards ceremony has been completed.
Photo credit: James Toomey/Blackstone Valley Tourism Council
Location: Festival Pier, Pawtucket River, Pawtucket, Rhode Island.
Date: Sat, September 9, 2017
Time: 8am – 5pm
Tel: 401-724-2200
dragonboatri.com
For Regional Accommodations, Restaurants & Attractions: tourblackstone.com
Tags: activity, arts & crafts, association, Blackstone, Blackstone Valley, boat, cash, catching, China, Chinese, competition, contest, course, cultural, culture, dancer, day, division, dragon, DragonBoat, drive i-95, dumpling, eastern, eating, entertainment, event, family, family-friendly, female, festival, fiberglass, final, flag, food, food truck, fun, game, gender, gift, gifted, interactive, learn, lion, mixed, paddle, paddler, Pawtucket, penaly, performance, prize, race, racing, regional, Republic, Republic of China, restriction, Rhode Island, river, sanctioned, skill, style, Taiwan, Taiwanese, tent, time, traditional, truck, Valley, vendor, watermelon, wood, yo-yo, yoyo