Wednesday, September 5th, 2018
The 11th Annual Mystic Garlic Festival features freshly harvested local garlic, garlic infused goodies, music, and activities scattered throughout Olde Mistick Village.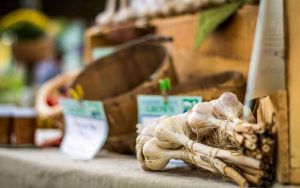 To celebrate the abundant fall harvest, farmers will present an amazing variety of Garlic for sale in addition to fresh produce. More farmers than ever will have honey, jams, preserves, ice cream, baked goods, and syrups.
Besides the proven health benefits of garlic,  there is just something irresistible about the aroma of roasted garlic. Throughout the day and evening, dozens of local restaurants and food service establishments will be serving, for purchase, delicious garlic related foods,  such as garlic fried dough and garlic fries, as well as non-garlic favorites.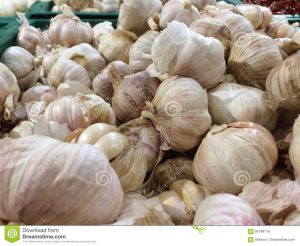 A host of merchants, artisans, authors and artists will line the pathways of Olde Mistick Village displaying their foods, crafts, gifts, and talents. Along with over 45 vendors, you will find Olde Mistick Village merchants offering garlic related activities or products at their stores.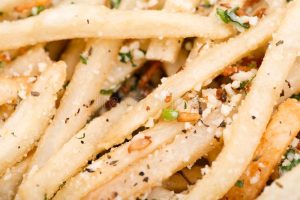 Don't miss the live birds of prey, reptile show, and martial arts demonstration.
So, you bring the mints and Olde Mistick Village will supply the flavor.  A great weekend of music, food, and family fun. Stroller friendly, Free entry and Free parking.
Location: Olde Mistick Village, 27 Coogan Blvd., Mystic, CT 06355
Date: Sept 15 – 16, 2018
Time: Sat 11am – 7pm, Sun 11am – 6pm
Tel: 860 -536-4941
oldemistickvillage.com
For Regional Accommodations, Restaurants & Attractions: thisismystic.com
Tags: activity, aroma, artisan, artist, author, baked good, benefit, bird, Connecticut, crafts, day, demonstration, display, dough, drive i-95, establishment, evening, Fall, family, famoliy. family fun, farmer, festival, flavor, flavour, food, food service, fresh, fried, fries, garlic, gift, goodies, harvest, harvested, health, honey, ice cream, infused, jam, live, local, martial arts, merchant, mint, music, Mystic, Mystic Garlic Festival, Olde Mistick Village, preserves, prey, produce, product, purchase, reptile, Restaurant, Sale, serving, show, store, syrup, talent, variety, vendor, weekend