Monday, October 16th, 2017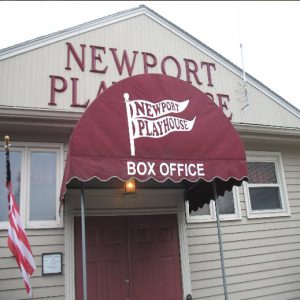 Looking for a great night out while you are on route…this dinner theatre will fit the bill. At Newport Playhouse and Cabaret Restaurant you can enjoy a great buffet, an entertaining play and a fun-filled cabaret all under the same roof. The air conditioned, handicap accessible theatre is conveniently located at the foot of the Newport Bridge and has plenty of parking.
Their expansive buffet does not skimp on quality or selection. Feast on a large variety of hot and cold foods, main entrees, side dishes, beverages and homemade desserts and everything is prepared on the premises.  Alcohol is available table-side or at the bar.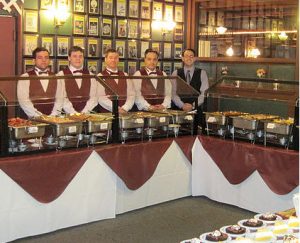 After dinner stroll into the theater, where you have reserved seating,  for a delightful comedy. After the play, return to the dining room for a cabaret filled with songs and laughter.
Now Playing: The Crazy Time – A laugh-filled look at the joys and perils of May/December romances. Miles has left his wife Kate for a younger woman whose youthful lifestyle is both exciting and exhausting. Kate has found a way to deal with her loss. Throw in a daughter with her own marital problems and Miles' scheming business partner Jerry, and you have all the makings of a full-fledged struggle between the sexes, as Kate and Miles deal with what they each have lost and gained.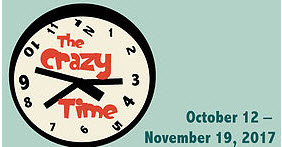 You have the choice to purchase Dinner Theatre or Theatre only tickets. The Newport Playhouse and Cabaret gives you a lot of bang for your buck, a full night (or afternoon) of entertainment.
Location: Newport Playhouse and Cabaret Restaurant, 102 Connell Highway,
Newport, RI 02840
Dates: Thurs, Oct 12 – Sun, Nov 19, 2017
Times: Matinee or Evening depending on the day
Tel: 401-848-7529
newportplayhouse.com
For Regional Accommodations, Restaurants & Attractions: goprovidence.com
Tags: air conditioned, alcohol, bar, beverage, bridge, buffet, business, cabaret, cold, dessert, dining room, dinner, dinner theatre, dish, drive i-95, entertain, entertainment, entree, food, handicap, homemade, hot, laughter, lifestyle, loss, main, marital, Newport, Newport Bridge, parking, partner, play, playhouse, premises, problem, quality, reserved, Restaurant, Rhode Island, romance, route, seating, selection, song, struggle, Theatre, youthful