Monday, April 9th, 2018
Richmond International Film Festival (RIFF) brings more than 150 international cutting edge films to RVA, plus industry panels, Q&As, live musical performances, red carpet awards, and entertainment mixers that usher the spirit of Hollywood into Virginia's  Bowtie Cinemas, various music venues, and the historic Byrd Theater, a venue touted by USA Today as "one of the top 10 places to still see a movie in splendor in the United States."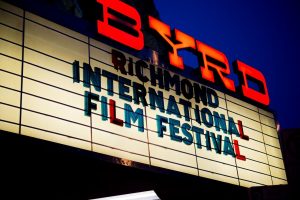 With more than 20 countries represented, the RIFF Official Selection consists of a diverse range of films (features and shorts), music videos, and screenplays across all genres.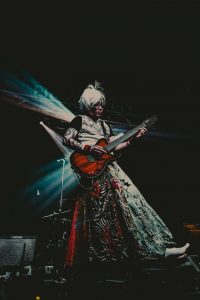 RIFF is known for placing a heavy focus on music each year. The 2018 Festival will again include more than 50 music performances, industry networking events, panels, music business roundtable discussions, industry mixers, and more. On top of providing great entertainment from some of the music industry's hottest talent, RIFF utilizes this area as a platform for filmmakers and musicians to forge new working relationships. Top awards will be given out across a variety of music categories during the annual red carpet awards.
2018 Special guests include: Kate Bosworth, Michael Polish, Danny Glover, Lee Aronsohn, Rene Balcer & Carolyn Hsu-Balcer.
It's a one-of-a-kind festival honoring some of the most singularly entertaining projects on the international film scene.
Location: Various
Date: Mon, Apr 23, 2018 – Sun, Apr 29, 2018
Tel: 804-219-0675
rvafilmfestival.com
For Regional Accommodations, Restaurants & Attractions: visitrichmondva.com
Tags: award, awards, Bowtie Cinema, business, Byrd Theater, Carolyn Hsu-Balcer, category, cinema, competitive, country, Danny Glover, discussion, drive i-95, entertainment, event, feature, festival, film, filmmaker, genre, historic, Hollywood, industry, international, Kate Bosworth, Lee Aronsohn, live, Michael Polish, Mid-Atlantic, mixer, movie, music, musical, musician, networking, official, panel, performance, project, Q&A, red carpet, relationship, Rene Balcer, Richmond, Richmond International Film Festival, Roundtable, scene, screenplay, selection, short, spirit, talent, theater, USA Today, venue, video, Virginia, working